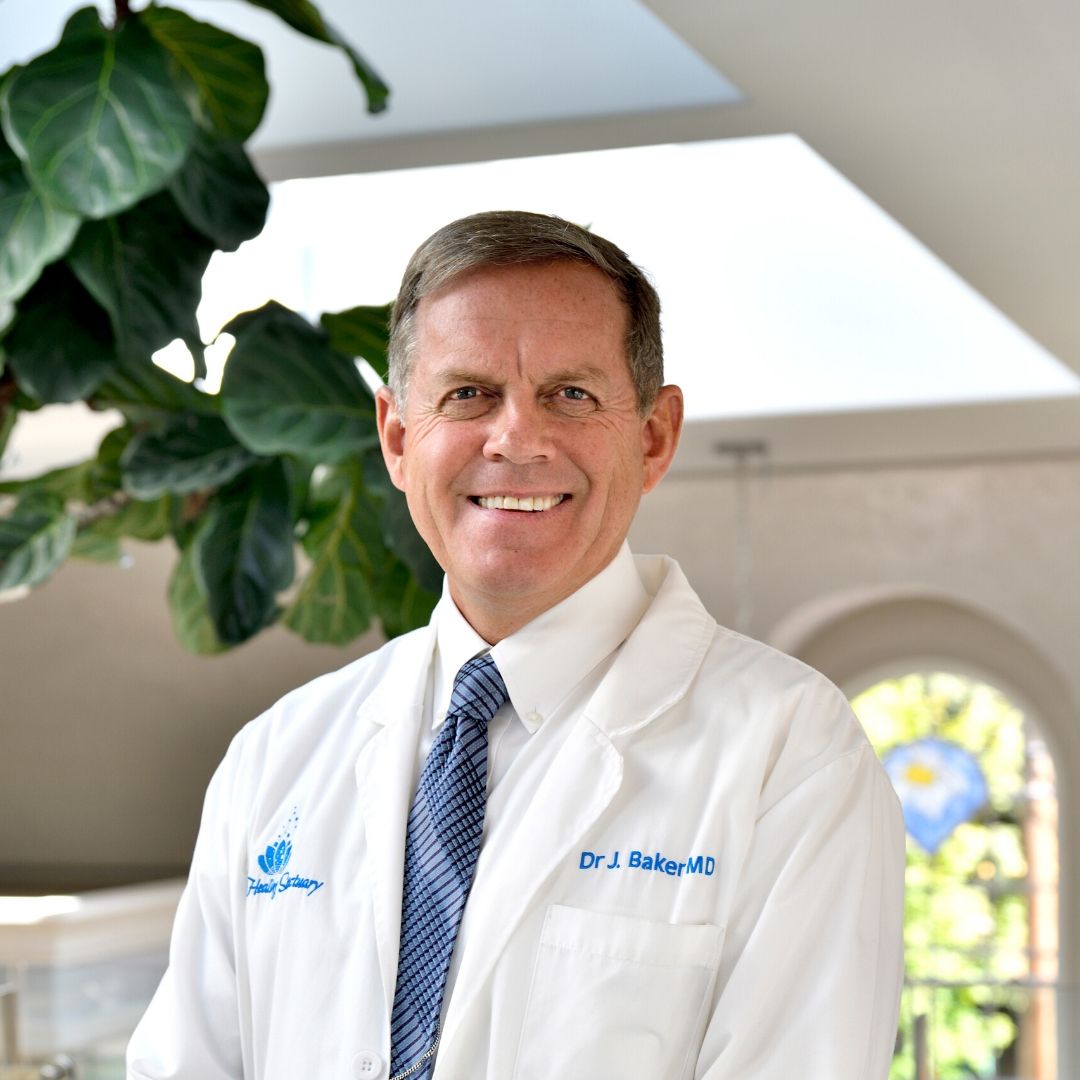 Jeffrey B. Baker, MD
Principal Investigator (PI)
Se Habla Espanol
Dr. Jeffrey Baker is an obstetrician gynecologist (OB/GYN) that has worked in Idaho Falls for nearly the last 30 years. Dr. Baker has performed clinical research for the past 20 years and has been involved in over 100 clinical studies including Phase I, II, III, and IV studies. Dr. Baker has been the high enroller in many studies in women's health, and he has successfully recruited for general trials such as obesity, constipation, and vaccines.
Dr. Baker currently sees women's health care patients as well as primary care patients in his new integrative and functional medicine clinic, The Healing Sanctuary. Dr. Baker enjoys contributing to new treatments in medicine and being able to offer these new treatments at no cost to patients who choose to participate. "I feel like participating in clinical research as a primary investigator opens up additional options for better, more individualized care for my patients and for the Idaho Falls region."—Dr. Baker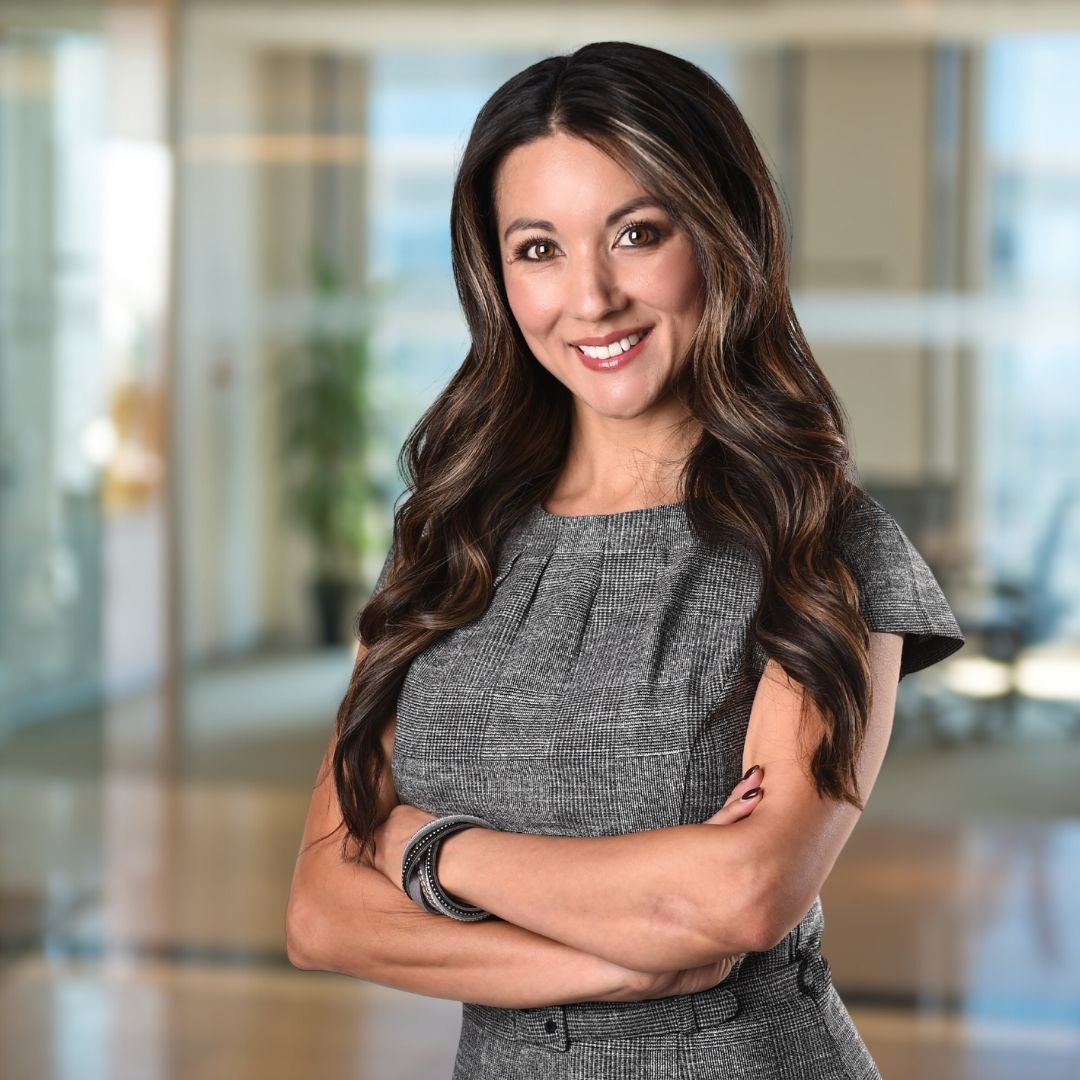 Nancy Rydalch
Chief Executive Officer (CEO)
Se Habla Espanol
Nancy Rydalch is the Vice President at Clinical Research Prime and The Healing Sanctuary. Nancy graduated from National University in La Jolla, CA with her Bachelors in Business Administration. She is often found behind the scenes, but she plays an enormous role in patients' healing journeys. She has extensive experience with the many moving parts of an integrative medical center since 2016 working as the office manager of Wholesome Health with Dr. Laramie Wheeler. She is very knowledgeable in the different modalities of healing including office visits, IV therapies, supplements, prescription medications, and other therapies. She understands the complexities of insurance companies and knows the frustrations patients run into as they get to the root of their medical conditions. She believes in the healing arts and is working daily to create a medical team that is smoothly running and dedicated to you! 
When Nancy isn't working she and her husband, Nathan,  and their 5 daughters enjoying spending their time golfing, hiking, and camping.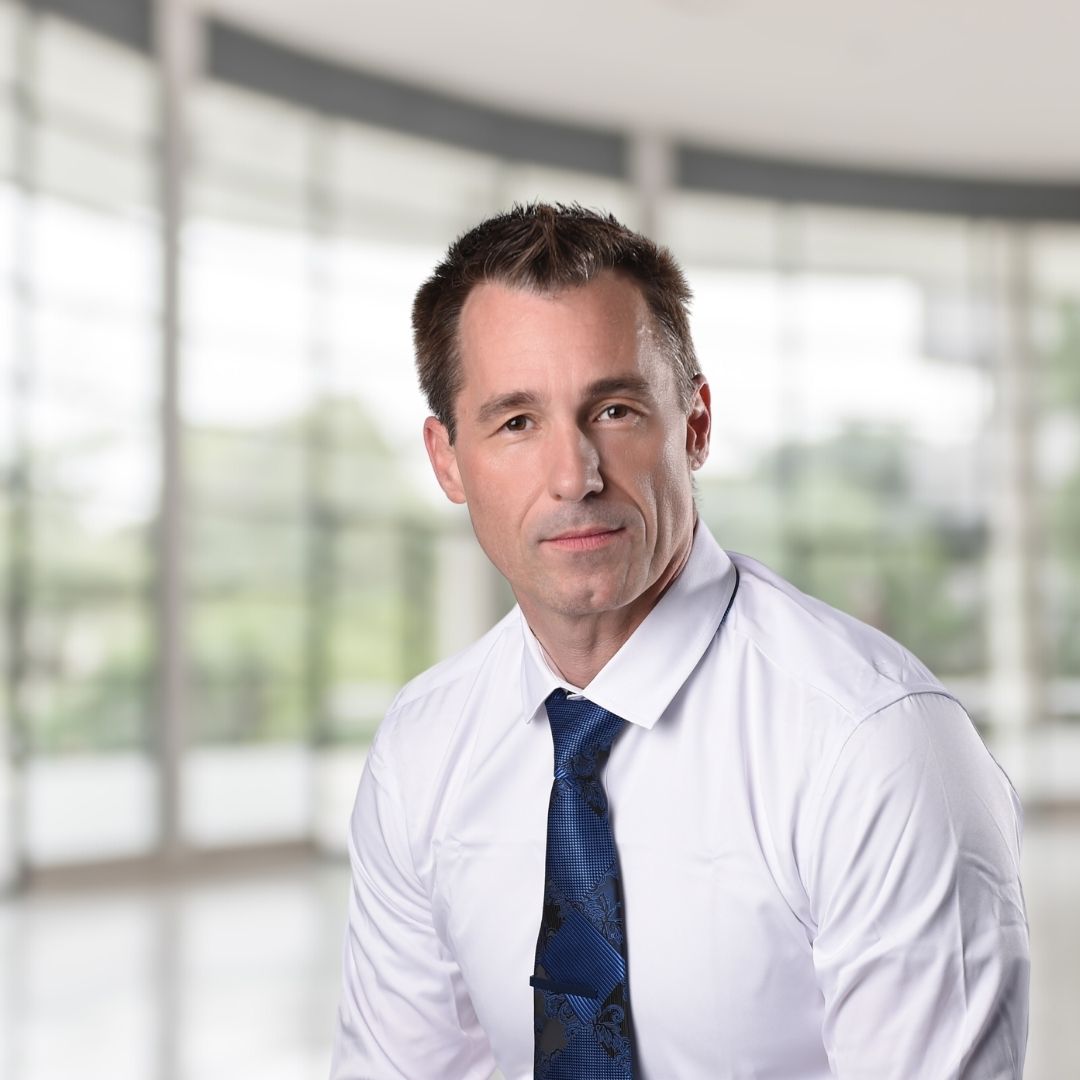 Carl Stoddard
Chief Financial Officer (CFO)
Carl Stoddard is an accomplished Senior Executive and Board Member with more than 20 years of success across the medical, finance, insurance, technology, and software industries. Leveraging extensive experience in corporate finance, he is a valuable asset for companies struggling with profit and loss management, developing their business model, or implementing new accounting systems and metrics. His broad areas of expertise include strategic planning and implementation, financial analysis, business development, financial acumen, profit and loss, and budgets.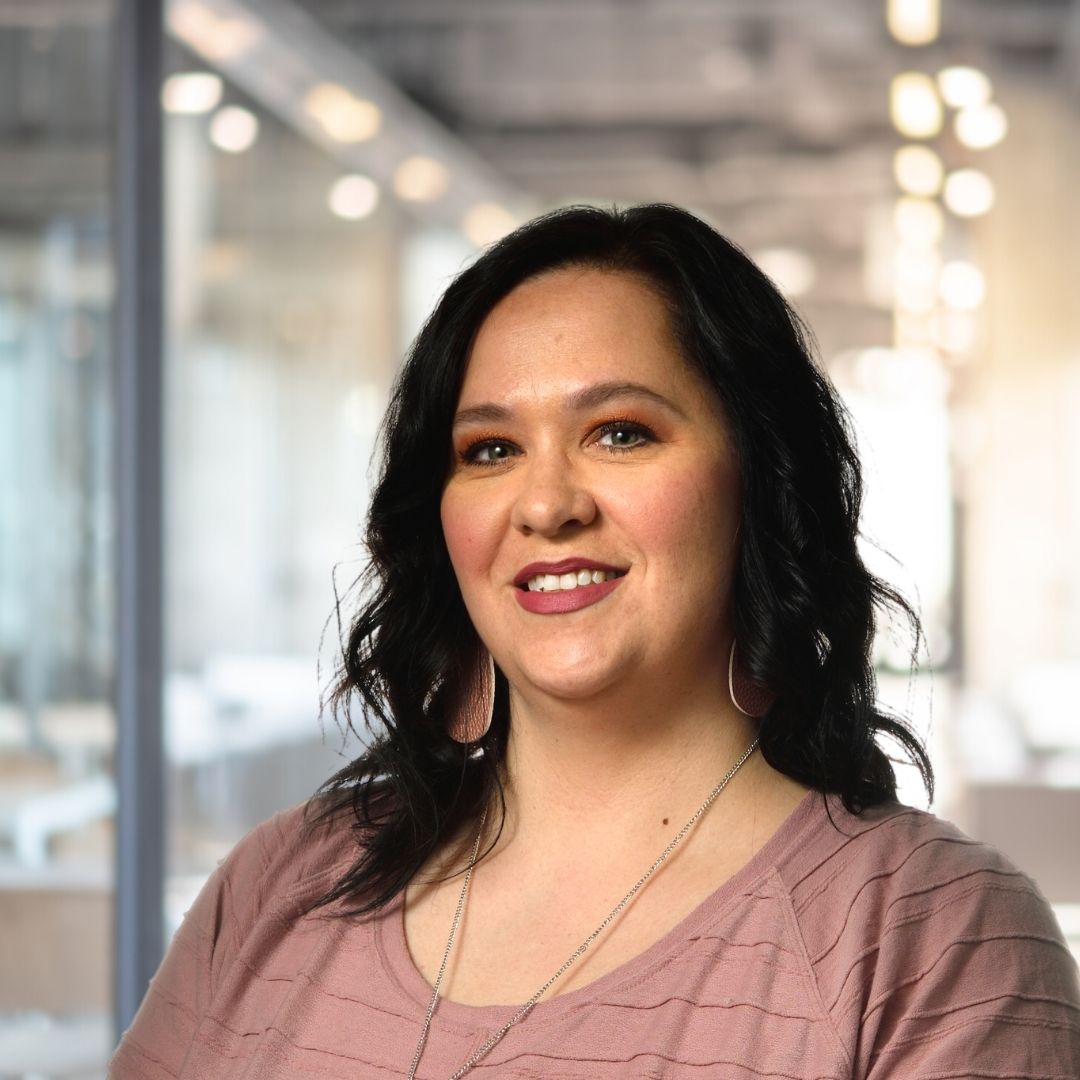 Stephenie
Operations Manager
Stephenie is a native of Idaho Falls and has over 20 years of experience in the medical field. She is excited to further her knowledge of clinical research. Her attention to detail and "get it done" attitude plays well into her QA position.
When Stephenie is not at the office, she is spending time with her family in the beautiful mountains of Idaho. Camping, fishing, hunting, and anything outdoors brings her joy, no matter the weather.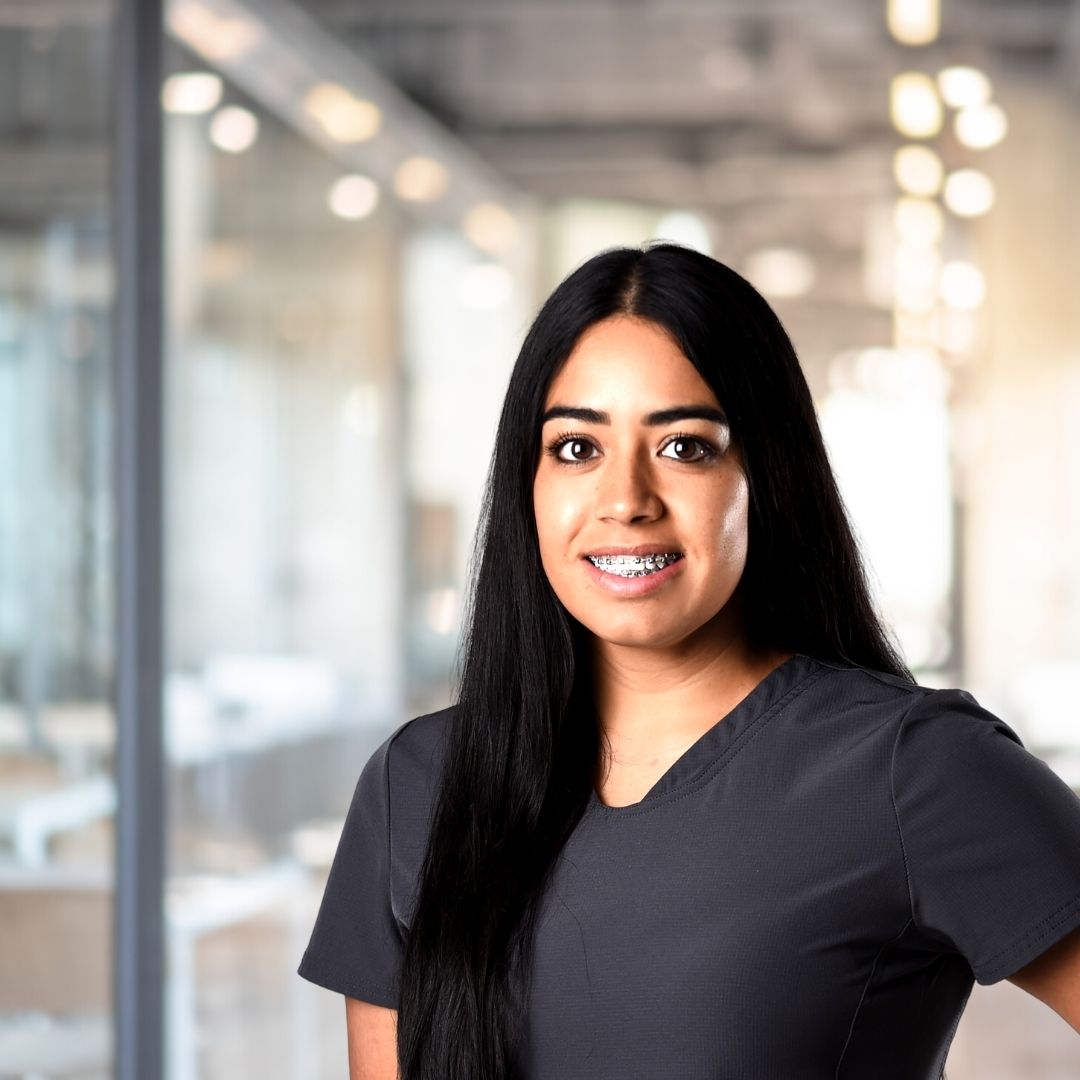 Mireya
Training Manager
Se Habla Espanol
Mireya was raised in Blackfoot, Idaho and began her career in healthcare in 2015 and received a Bachelor of Science in Health Science from Idaho State University.
Mireya loves clinical research and calls CRPrime her second family. Her favorite part about her job is building a relationship with her patients. Outside of the office, you can find her hiking mountains, next to a campfire, or biking with her white husky.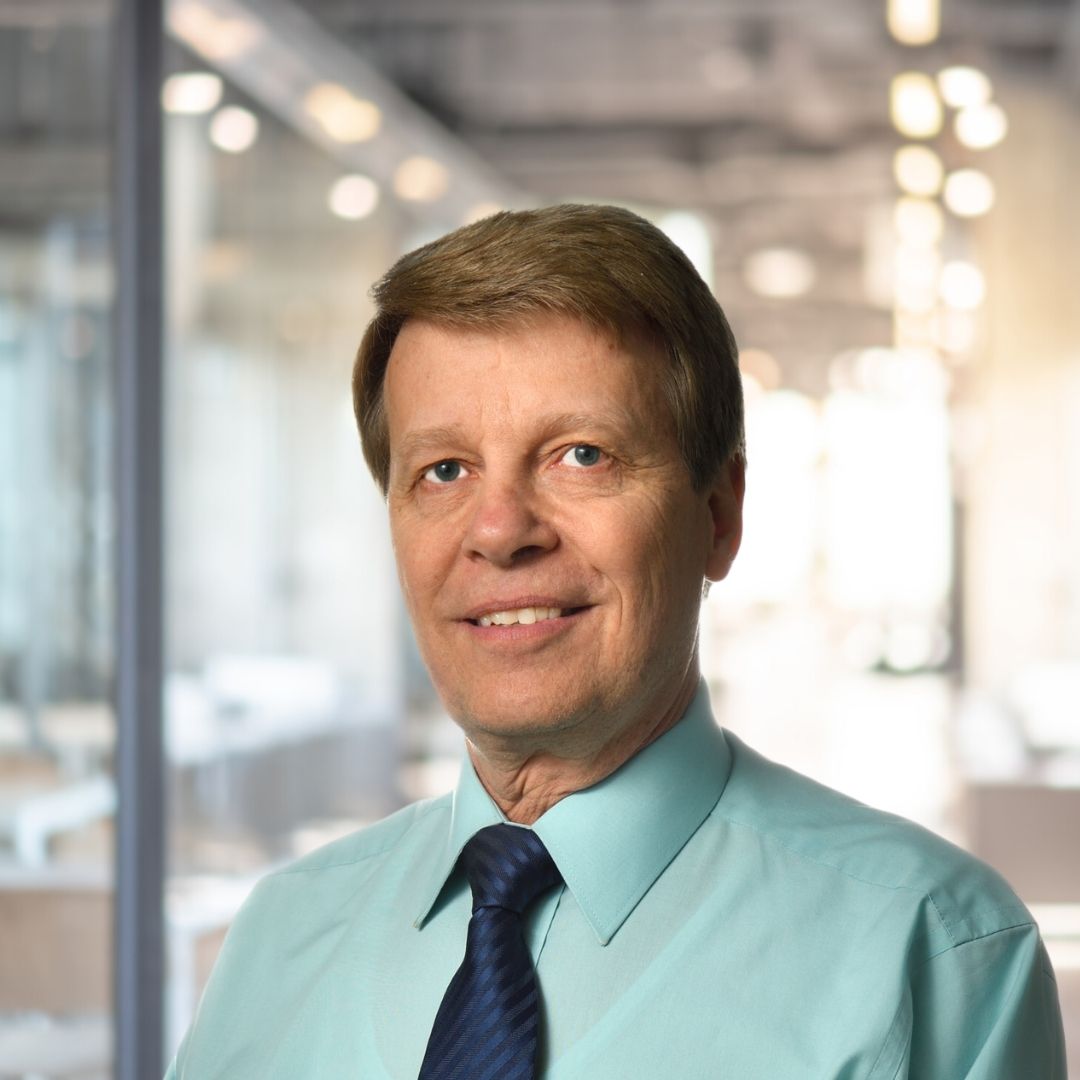 Dalan
Regulatory Manager
Se Habla Espanol
Dalan graduated from Rick's College in 1984 as a Nationally Certified Emergency Medical Technician, receiving an AS in Health Science with an emphasis on Emergency Medicine.
Dalan volunteered on the Shelley-Firth Quick Response Unit for 5 years, and also has 14 years of experience in medical transcription. He is the father of 8 children and has 20 grandchildren. He enjoys camping, traveling, and spending time with his wife and family.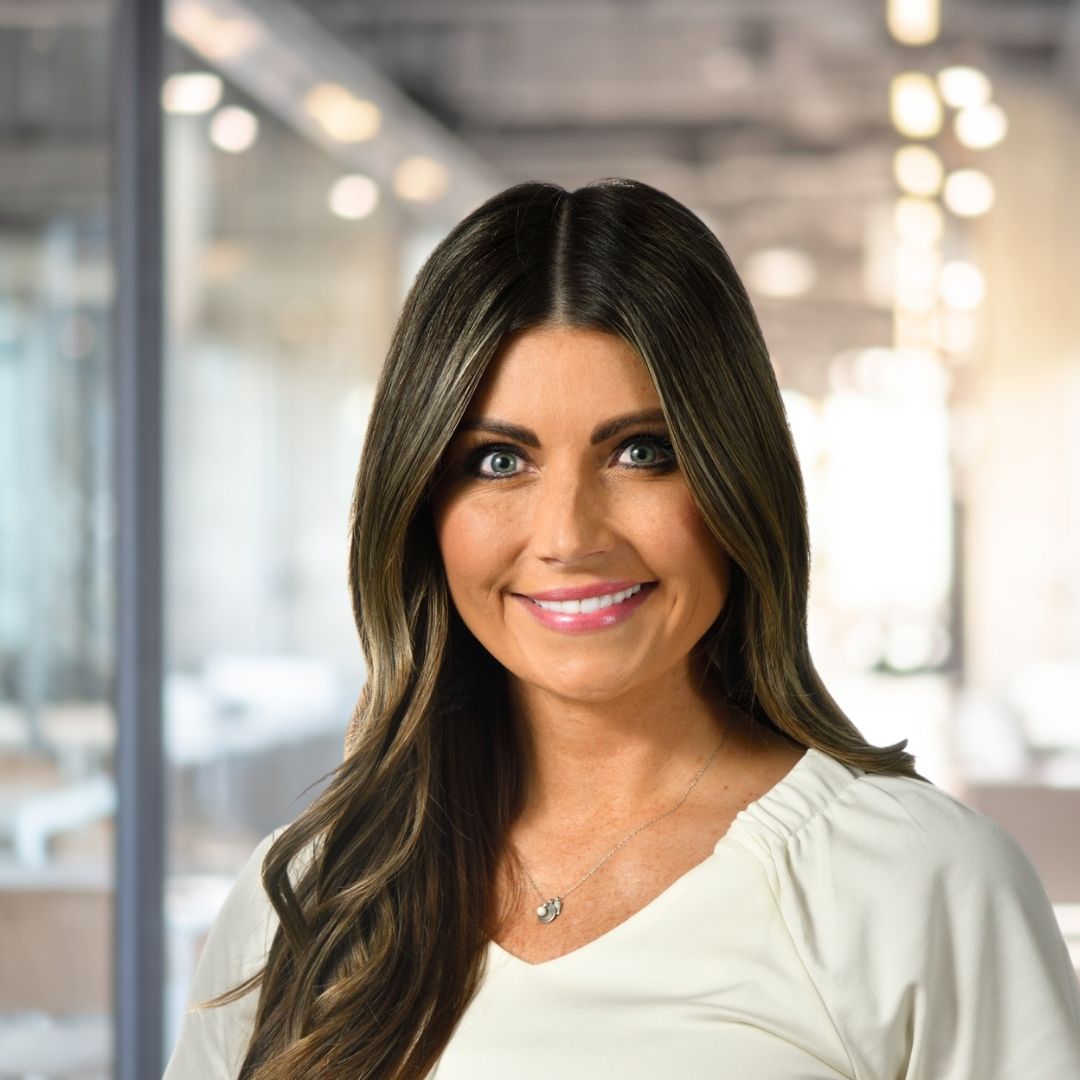 Emily
Corporate Recruiter
Emily grew up in Iona, Idaho and loves still living in East Idaho with her husband and three kids. Her career started as a dental assistant, and then she branched into the medical field where she assists with the office flow, communications, and marketing.
Emily loves being able to work with and help people at CRPrime. She also enjoys spending time with her family razor riding, snowmobiling, camping, and traveling.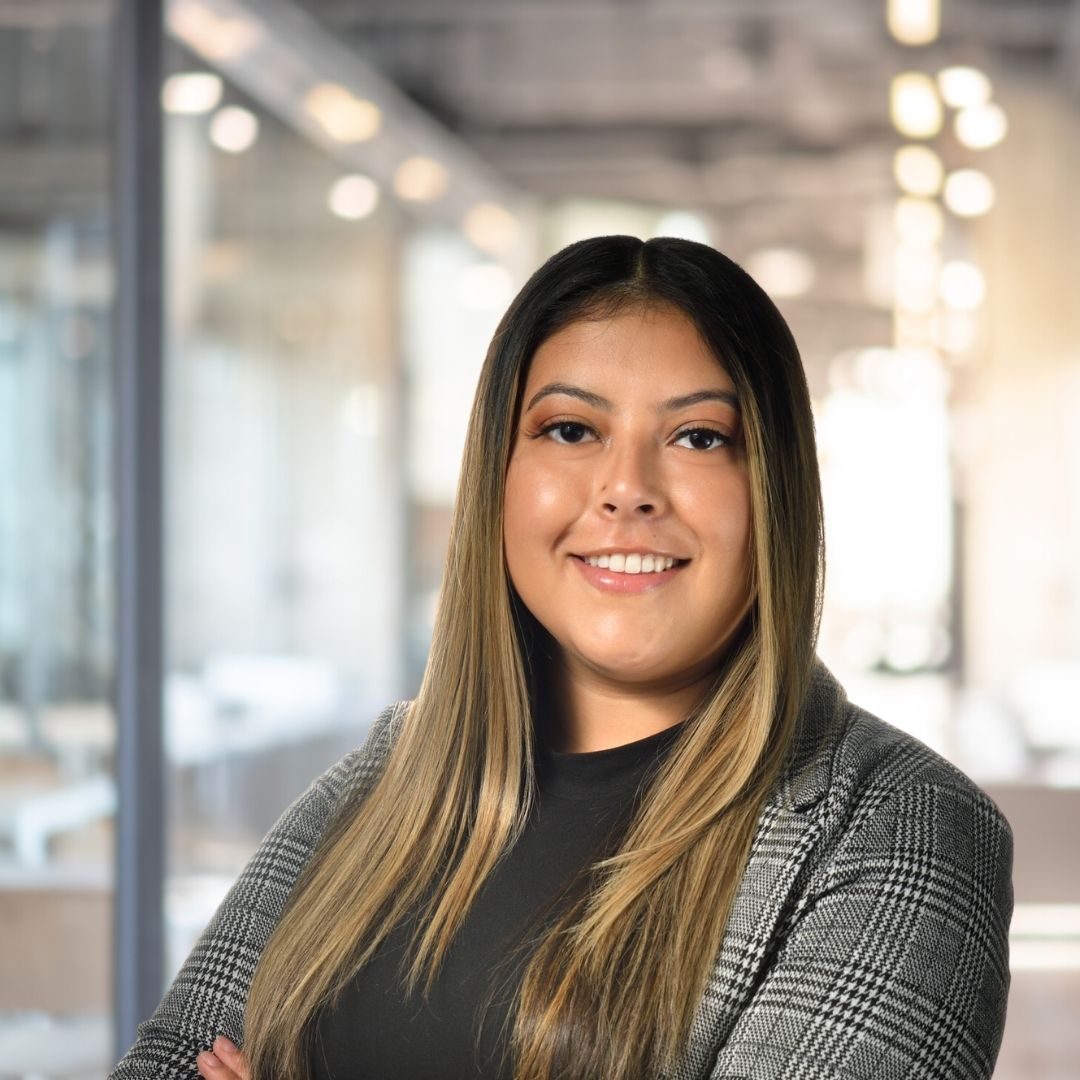 Sydney
Quality Assurance Assistant
Se Habla Espanol
Sydney grew up in Ashton, Idaho, but moved to Idaho Falls in time to graduate from Skyline High School. Sydney loves staying busy working on a variety of projects every day at CRPrime.
She enjoys traveling, and "Sad Romantic Movies", like "A Walk to Remember". In her spare time, she also loves going camping with her family, and shopping for clothes and shoes.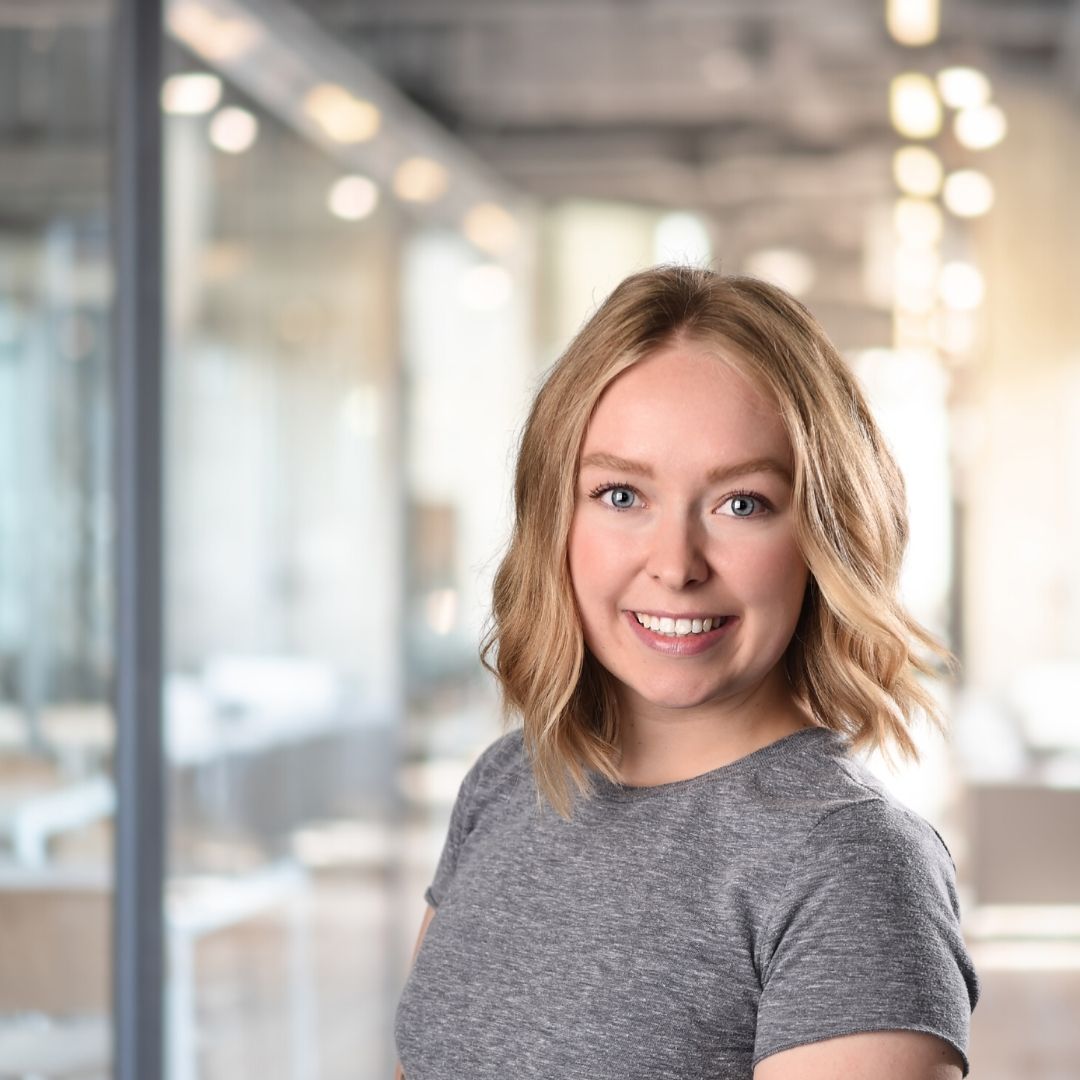 Lyndsea
Administrative Assistant
Lyndsea enjoys being part of the team at CRPrime and looks forward to making sure things run as smoothly as possible for everyone there.  Knowing that when our research team is happy and working efficiently, our patients are satisfied, is extremely rewarding for her.
Born and raised in Idaho Falls, Lyndsea loves traveling and scoping out all the cute local shops. During the summer you'll find her  hiking in Wyoming or all around Idaho. This past year Lyndsea started rock climbing at a local climbing gym with the goal of climbing outside next summer.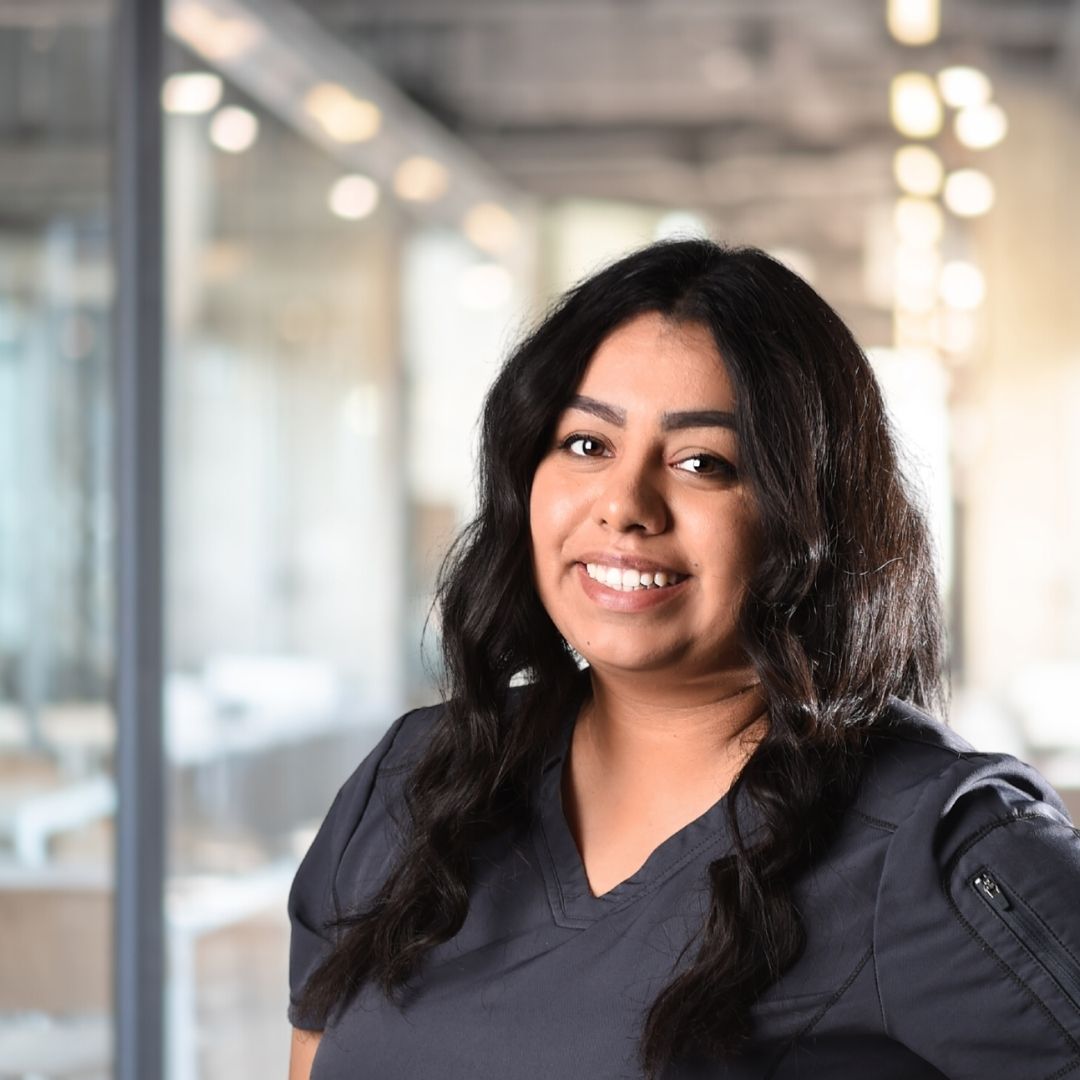 Monica
Clinical Research Coordinator
Se Habla Espanol
Monica grew up in Idaho Falls, Idaho, and became a Certified Medical Assistant through College of Eastern Idaho. She is currently attending Idaho State University working towards a Bachelor of Community and Public Health. 
She loves learning and dedicating her time to assisting with patient care. She is happily married and is a proud dog mom. In her free time, you can find Monica reading a book or watching a movi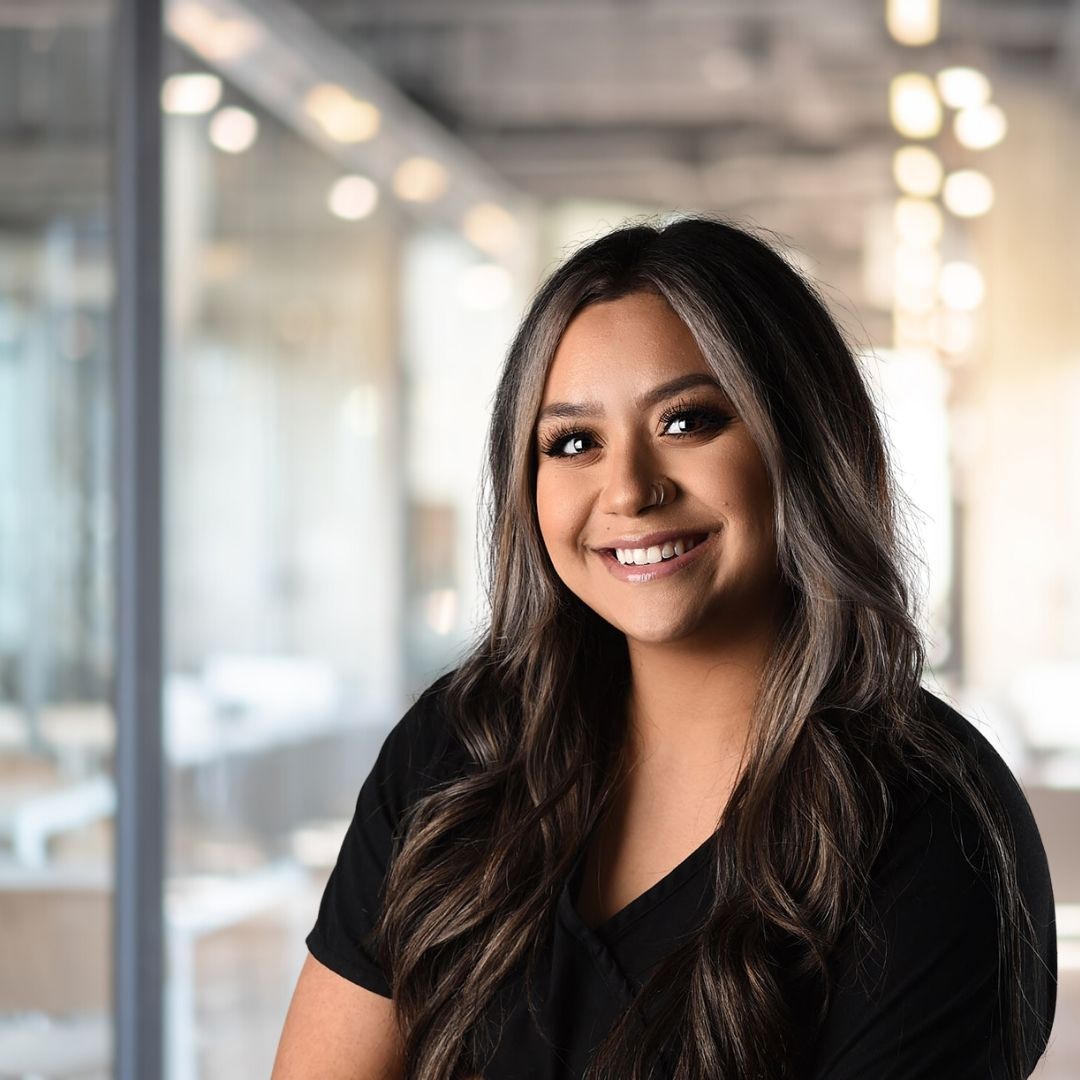 Melissa
Research Coordinator
Se Habla Espanol
Melissa has been in the medical field for 4 years, and loves working in such a diverse setting. She enjoys working on clinical trials, and is focused on expanding her career in the medical field.
Helping people is something that comes naturally to her, and making patients feel like family is her primary goal. Melissa has 3 beautiful children.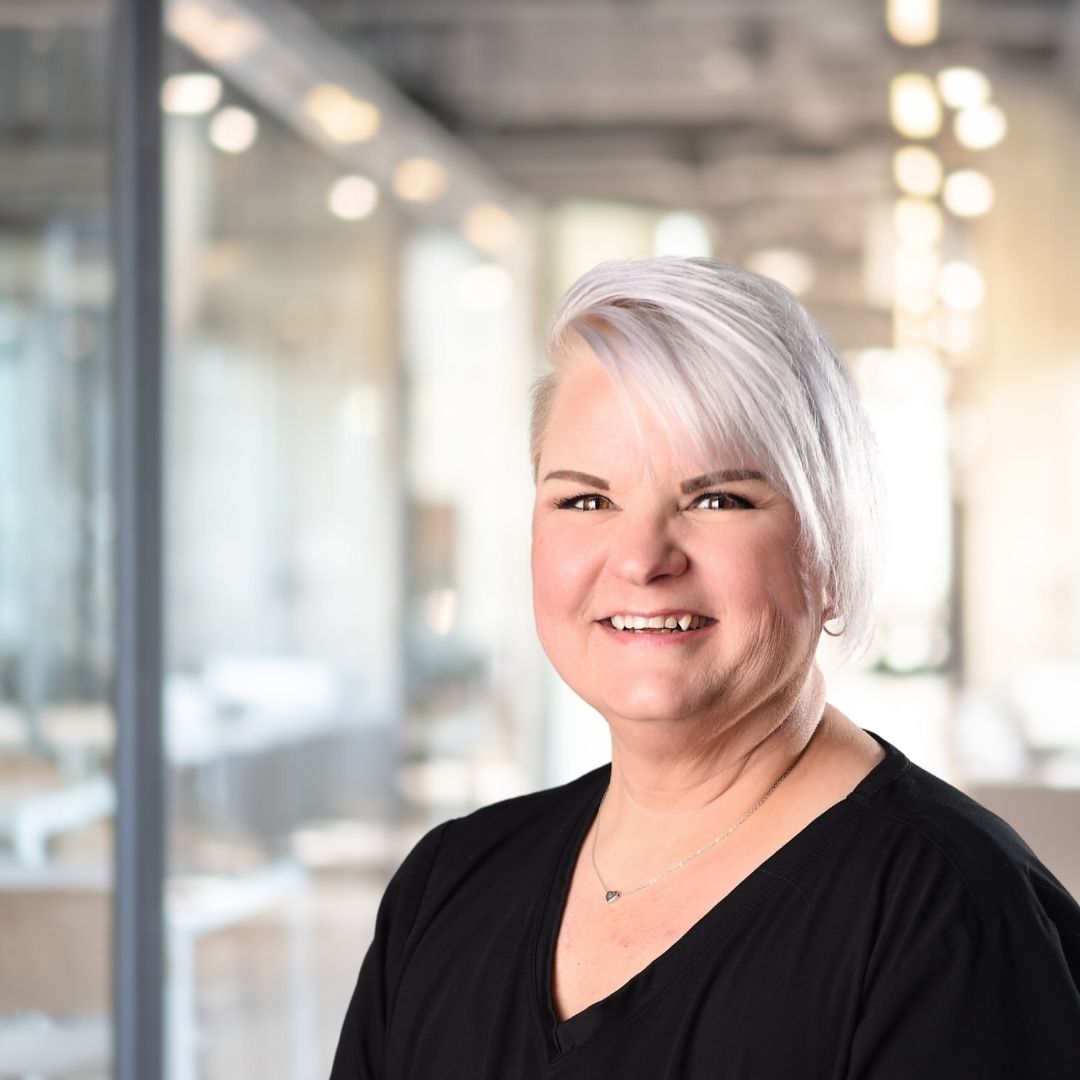 Vicki
Research Coordinator
Vicki began her healthcare career as a surgical technologist with an Associate Degree in Science. She previously worked in the operating room in labor and delivery, and loved being able to assist with so many cute babies being born. 
Vicki is very excited to be able to continue her career in the medical field working at Clinical Research Prime to help people feel better. Vicki has a grown daughter and they love to go on car rides or watch Star Wars. She also loves to crochet, and still likes to play a little tennis now and then.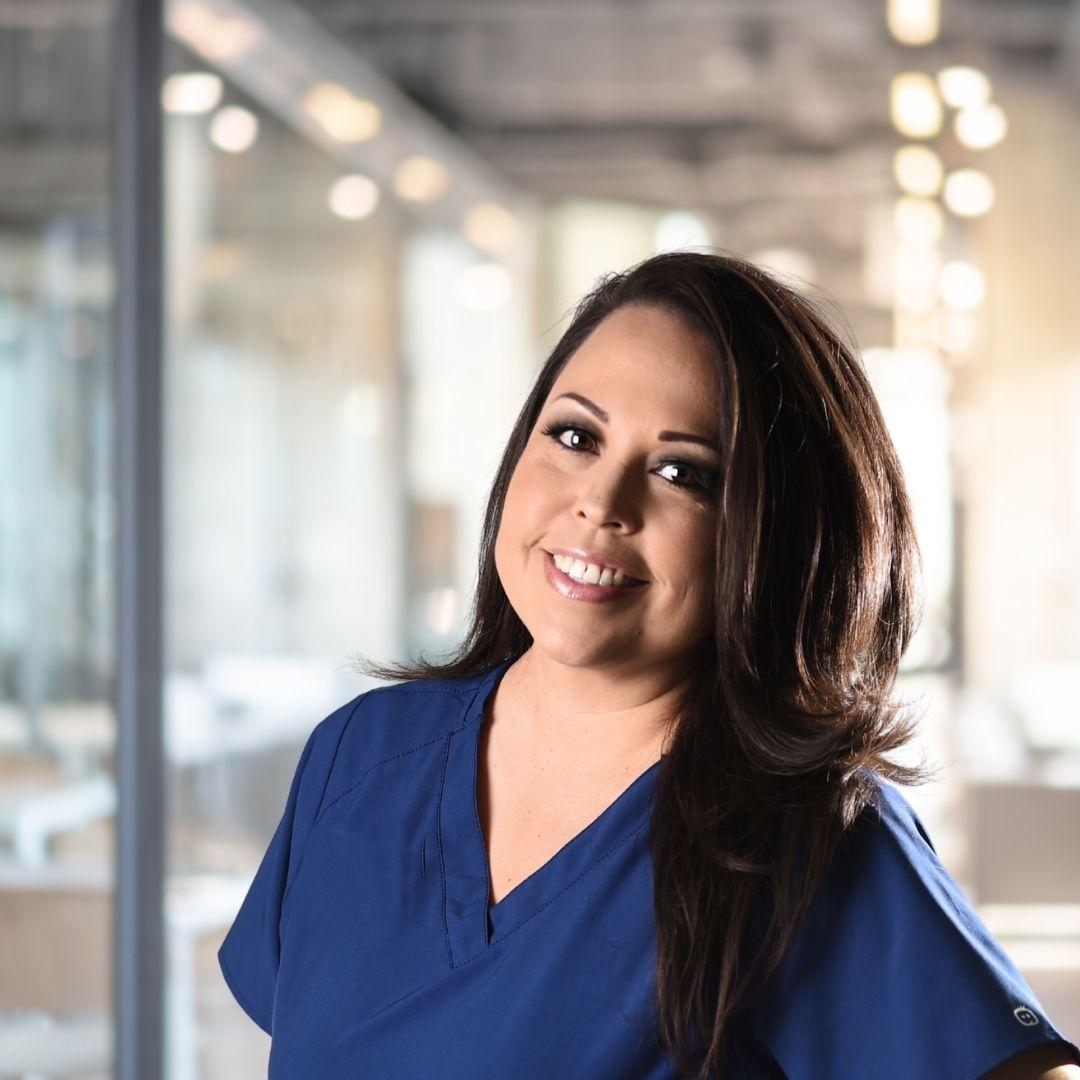 Taunya
Research Assistant

Taunya has 6 beautiful children and 2 grandchildren. Taunya has taught homeschool for the last four years as a stay at home mother, and loved being able to travel around the country.
She is excited that CRPrime gives her an opportunity to make an impact on her community. Taunya loves outdoor activities with her children, especially, hiking, camping, and any new adventure that the outdoors has to offer.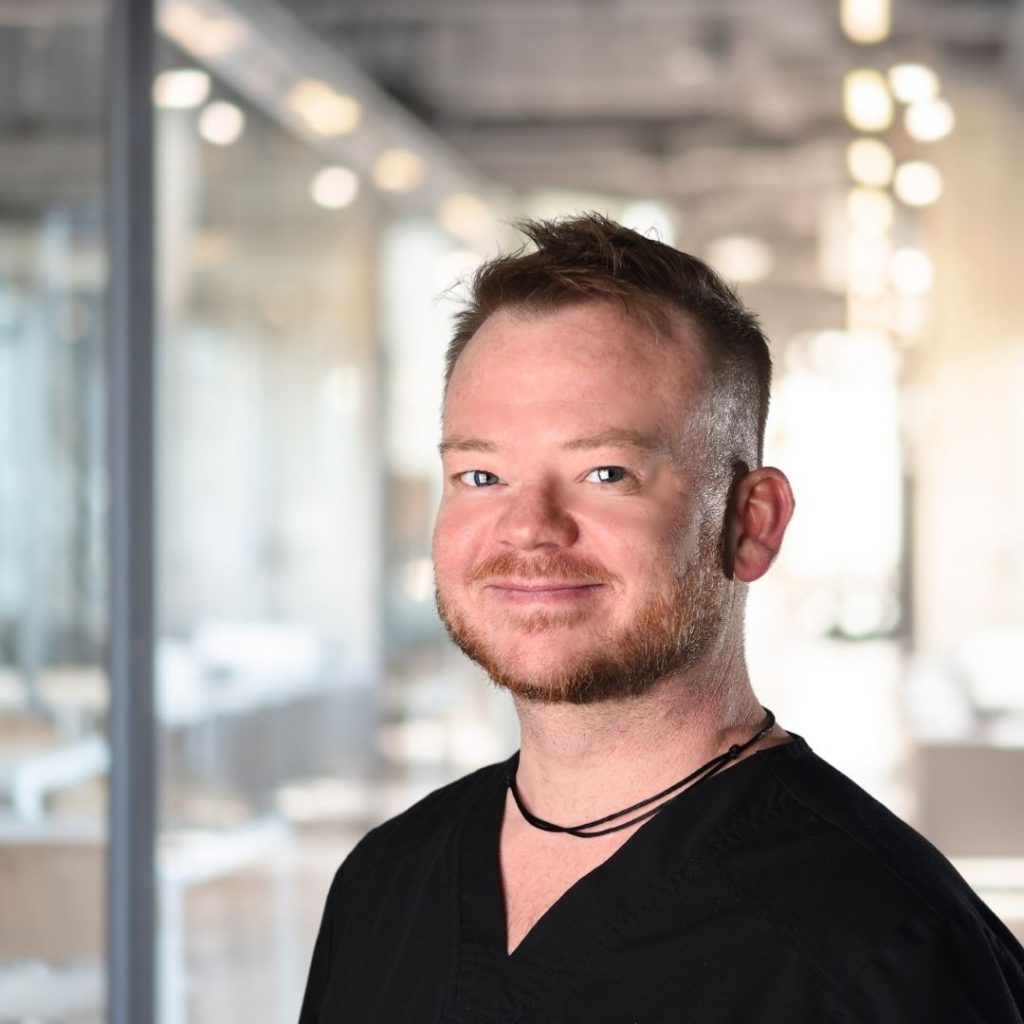 Joseph
Research Assistant, Phlebotomist
Joseph graduated from Idaho State University in 2020. He is looking forward to furthering his education to become a Physician Assistant. Joseph brings eighteen years of phlebotomy experience to our CRPrime staff, and is excited to learn about and contribute to the clinical research team. 
During his free time, Joseph enjoys anything outdoors, camping and fishing in Island Park, and throwing horseshoes.  He is rarely seen without his trusty sidekick Cooper, his three legged schnauzer mix.  
Kim
Research Assistant

Kim was born in Great Falls Montana, and has lived in Ririe since 2000. She has 4 children and 1 grandson. She loves the outdoors, but fishing is her favorite outdoor hobby. Kim is excited to be a part of this amazing company.
Kevin
Research Assistant
Kevin has a Bachelor of Science degree from Idaho State University, and brings over fifteen years of clinical experience to CRPrime. He is happy to be back in Idaho where he belongs, and looks forward to leveraging his experience into quality research products.
Kevin and his wife have two adult children and two grandchildren. They enjoy traveling and experiencing all the natural beauty the Northwest has to offer.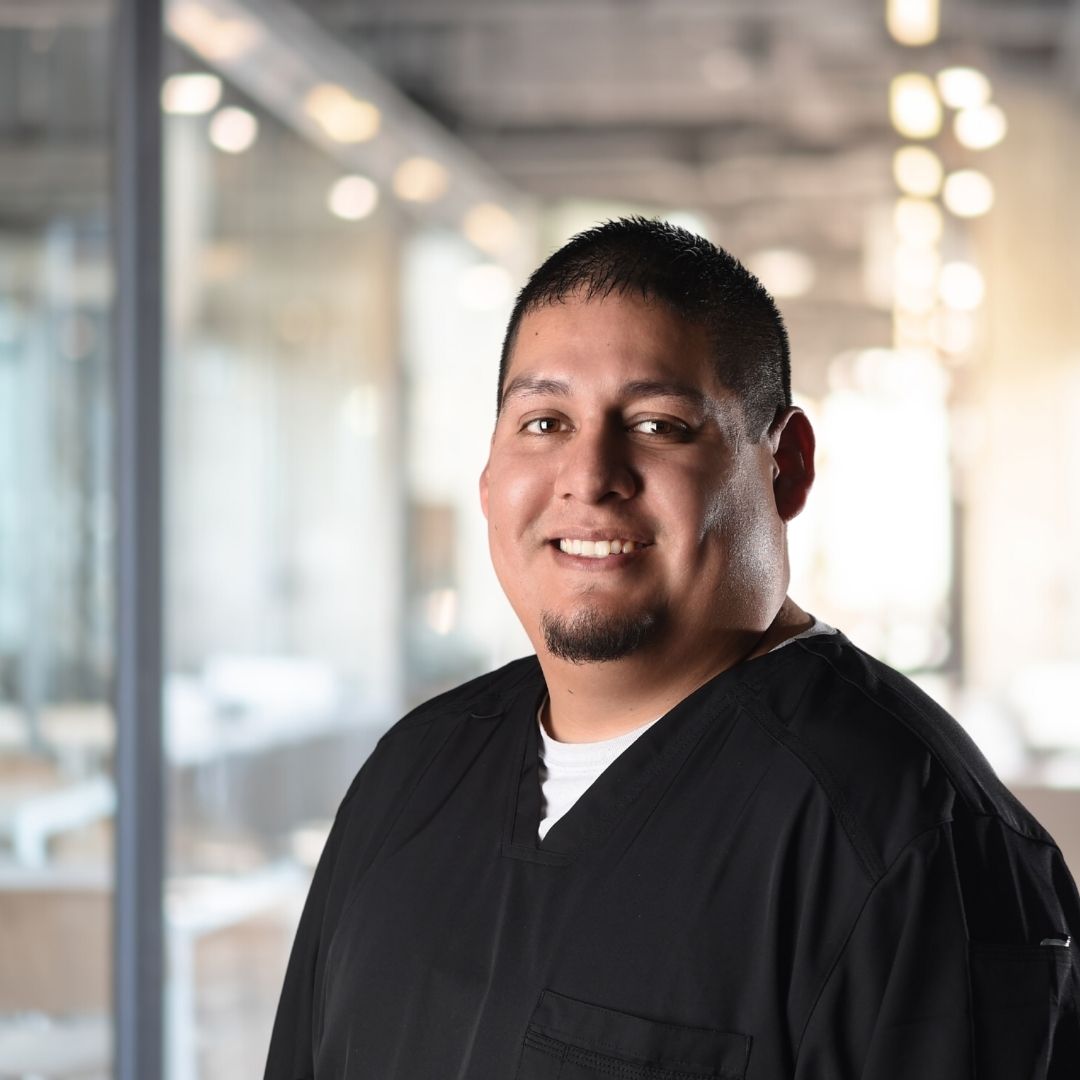 Enrique
Research Assistant
Se Habla Espanol
Enrique is a CNA with twelve years of experience working in various medical field settings, as well as two years of managerial experience in medical records/billing.  He has always had a passion for helping others when he can, and finds joy in making a difference in someone's day even in the smallest ways. 
Enrique has two sons and a daughter. His favorite thing to do is to go camping, fishing, four wheeling, and have barbeques with friends and family.  Enrique is excited to be part of such a great team.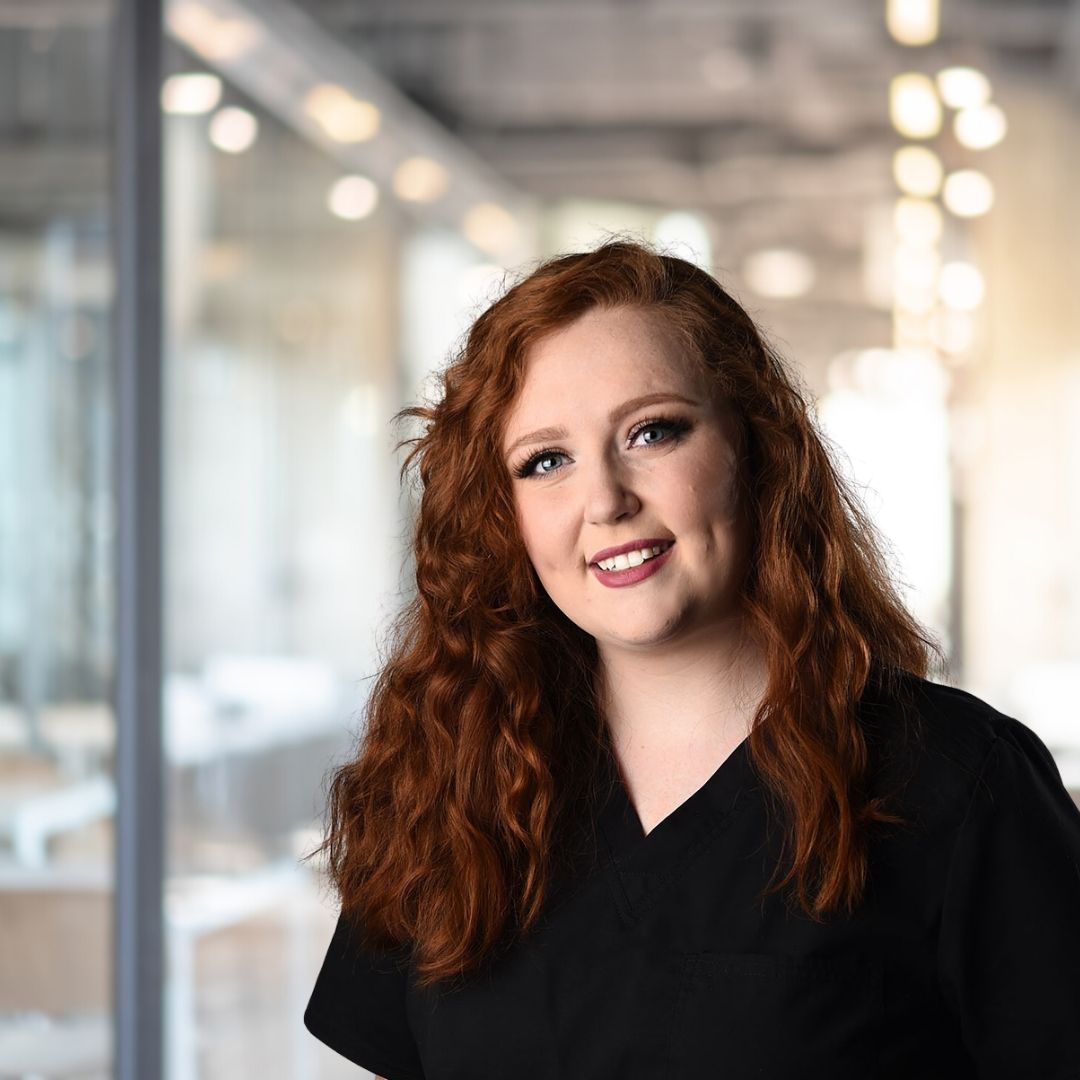 Georgia
Research Assistant
Georgia grew up primarily in Rigby, Idaho, but moved to Idaho Falls in time to graduate from Idaho Falls high School.  She is now one semester away from graduating from Montana State University with a Bachelor's in Cell Biology and Neuroscience and a minor in Applied Psychology.
In her free time, Georgia enjoys spending time with her family and pups or making projects for her Etsy shop.  She has a strong love for learning and for people, which makes the medical field a dream career.  Georgia is excited to start the journey and be a part of the advancing research in health care.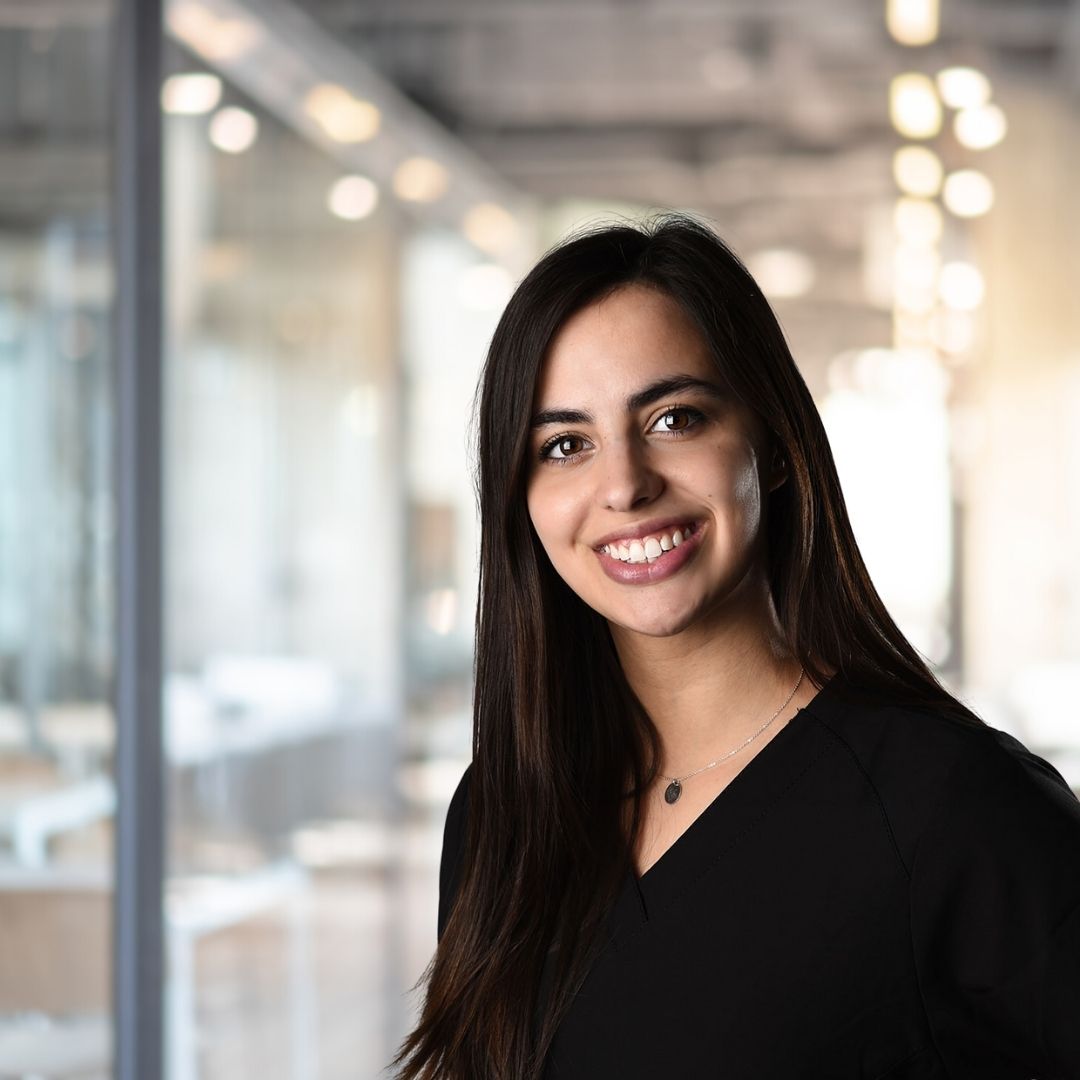 Jessica
Research Assistant
Jessica is from the St. Louis, Missouri area. She graduated with her Bachelor of Science degree in Public Health from Brigham Young University-Idaho. Jessica loves working in the health field which keeps her learning and brings variety to her day. She finds it very fulfilling to help others and loves working as a team.
Jessica loves living here in Idaho with her husband, where they both enjoy exploring the outdoors. Some of their favorite activities are ultimate frisbee, football, and spending their loose change at the local arcade.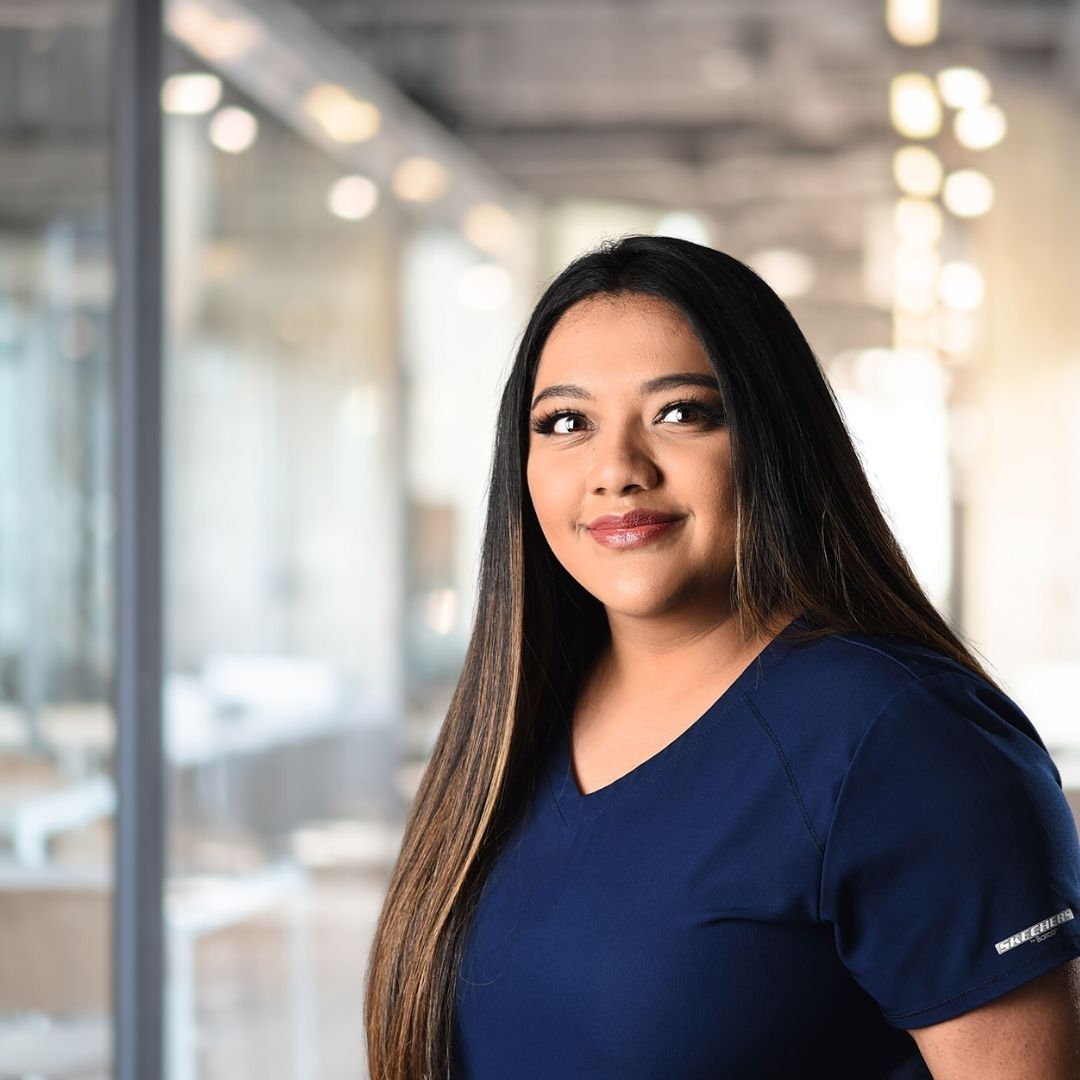 Jacquie
Research Assistant
Se Habla Espanol
Jacquie was raised here in Idaho Falls with her seven siblings.  Jacquie has been in the medical field for three years, and 
loves being able to assist with patient care and being a part of the healing journey.
Jacquie has always enjoyed learning about different health conditions and the variety of treatments available for them. When she is not in the office or with her pet Corgi, Jacquie enjoys reading, traveling, and trying out different hobbies.  She is looking forward to furthering her medical experience and is very excited to be a part of CRPrime.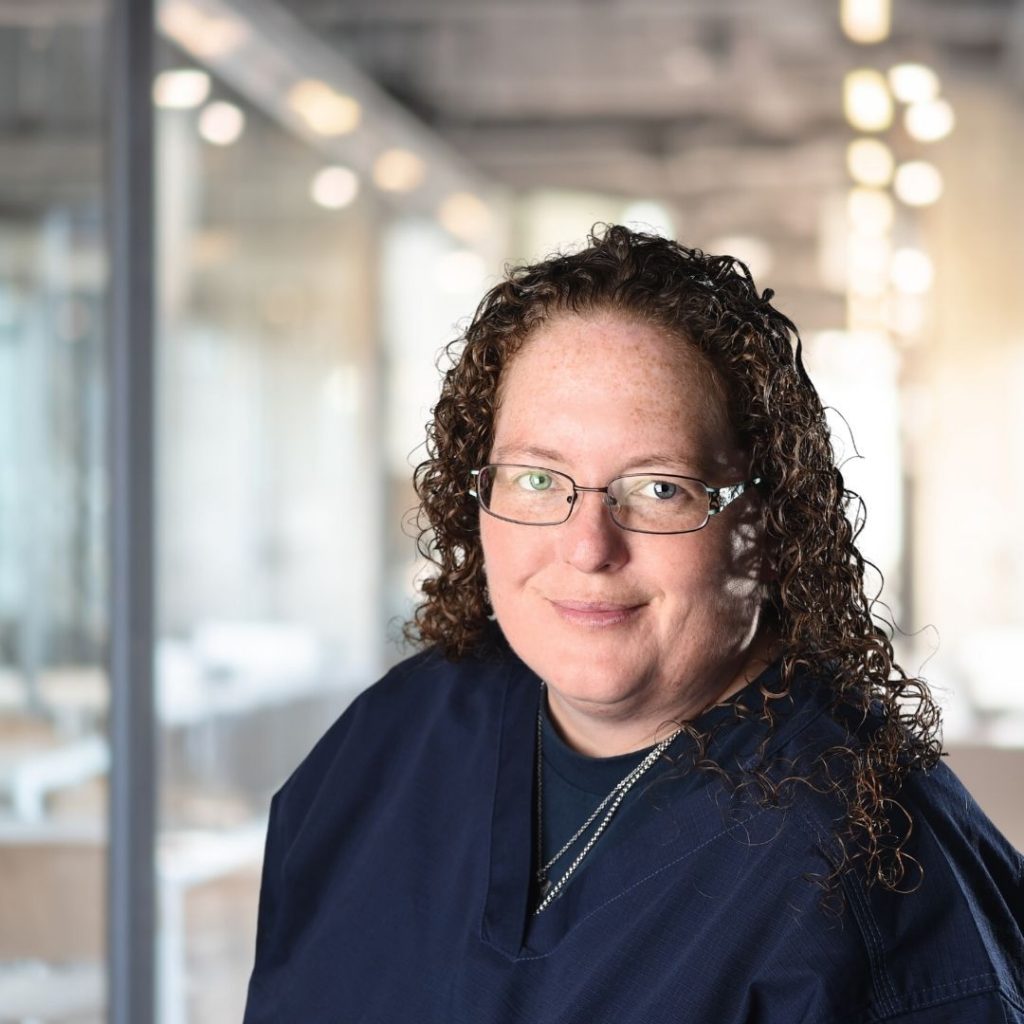 Kristine
Research Assistant
Originally from Rigby, Kristine lived in Atlanta, Georgia and Cheyenne, Wyoming before moving back to Idaho.  She received her A.A.S in Paramedicine from BYU-Idaho. Kristine has also worked as a Psychiatric Technician.  
Kristine is excited for this opportunity to grow and learn in the research field.  She looks forward to helping people with new and innovative research and to make a difference in their lives.  
In her free time, Kristine loves to fish! She can also be found camping and four wheeling with her family and friends. Kristine loves spending time with her nephews and her four dogs.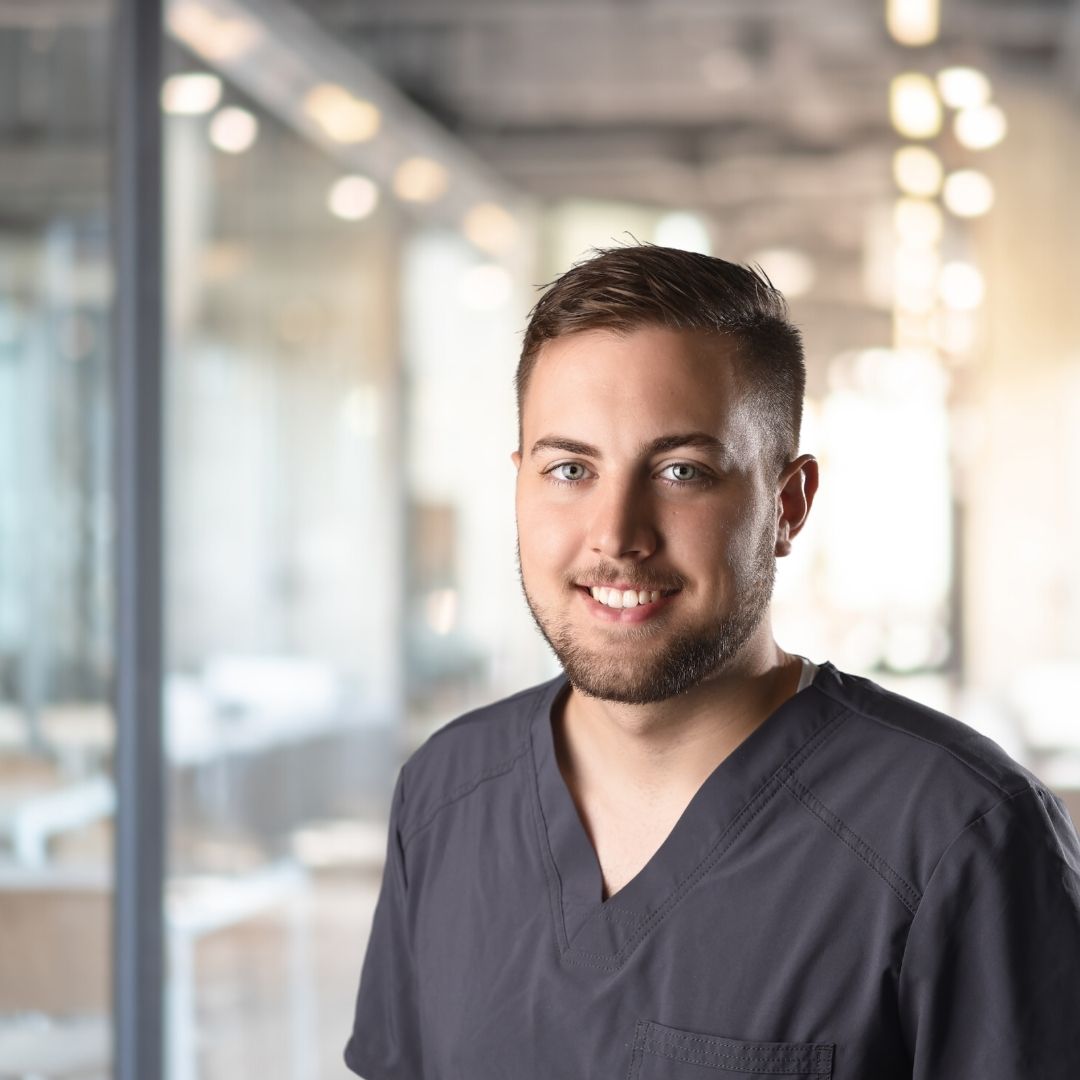 Martin
Research Assistant
Martin is originally from Denver but has lived in Idaho Falls for several years.  He received his Bachelors in Biochemistry from BYU Idaho and has worked for years in assisted living, skilled nursing and rehabilitation.  
Martin has a passion for research and was a part of many research projects prior to coming to CRPrime.  He is very excited to join that with his clinical exposure now.
When Martin is not working he can be found fly fishing and exploring the outdoors.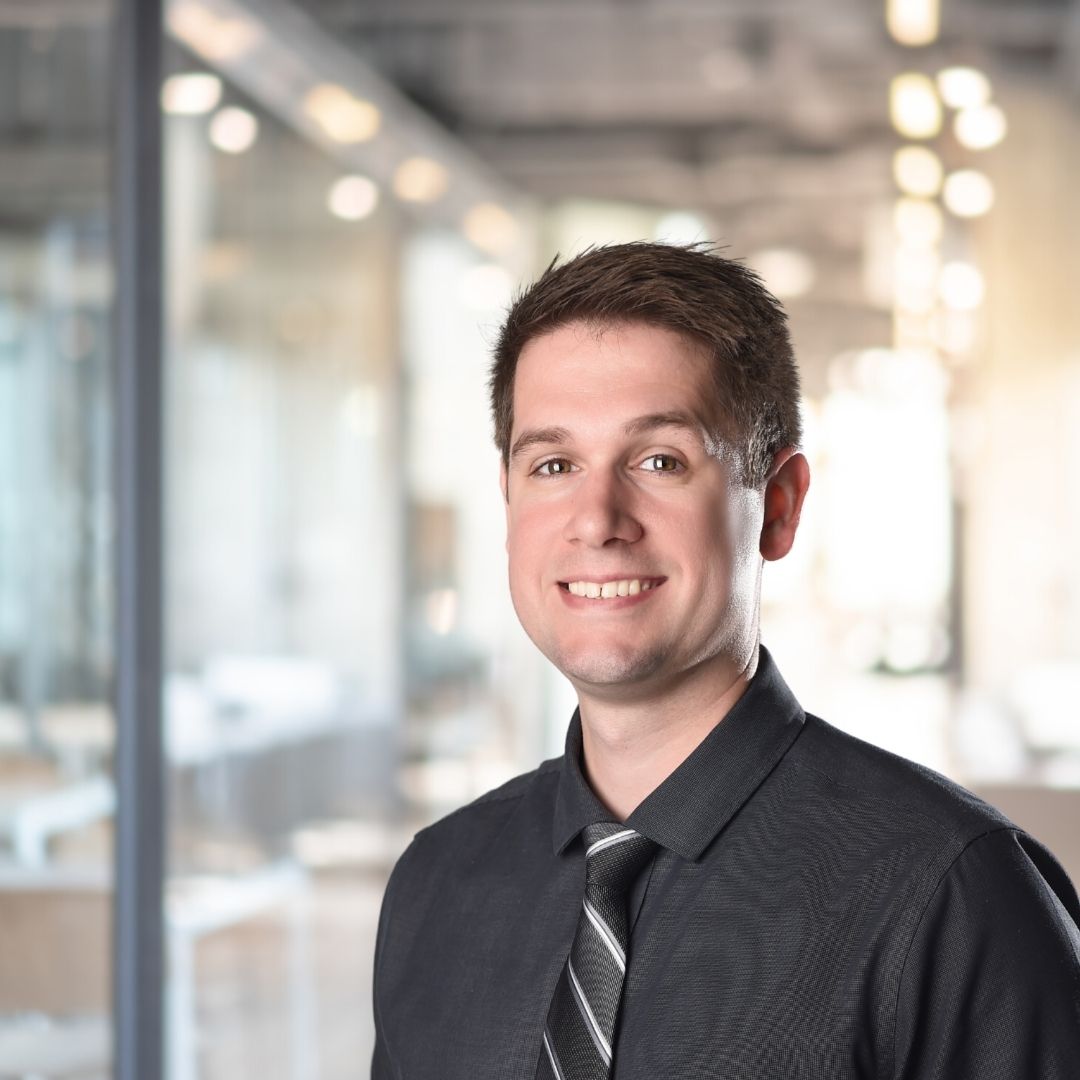 Tony
Research Assistant
Tony received his BS in Exercise Physiology from BYU-Idaho with an emphasis in research. Tony enjoys research and likes to stay up to date on scientific literature for various topics. This position allows him to have more hands on exposure to up-to-date studies and he is excited to delve into the deep recesses of scientific research.
Born and raised in Eagle River, Alaska. Tony then spent two years down in Sao Paulo, Brazil on a religious service mission. After that was over, He moved to Idaho in pursuit of his degree.
In his free time, Tony enjoys sports such as basketball, golf, and the Olympics.  He loves spending time with his wife, three children and their cat and dog.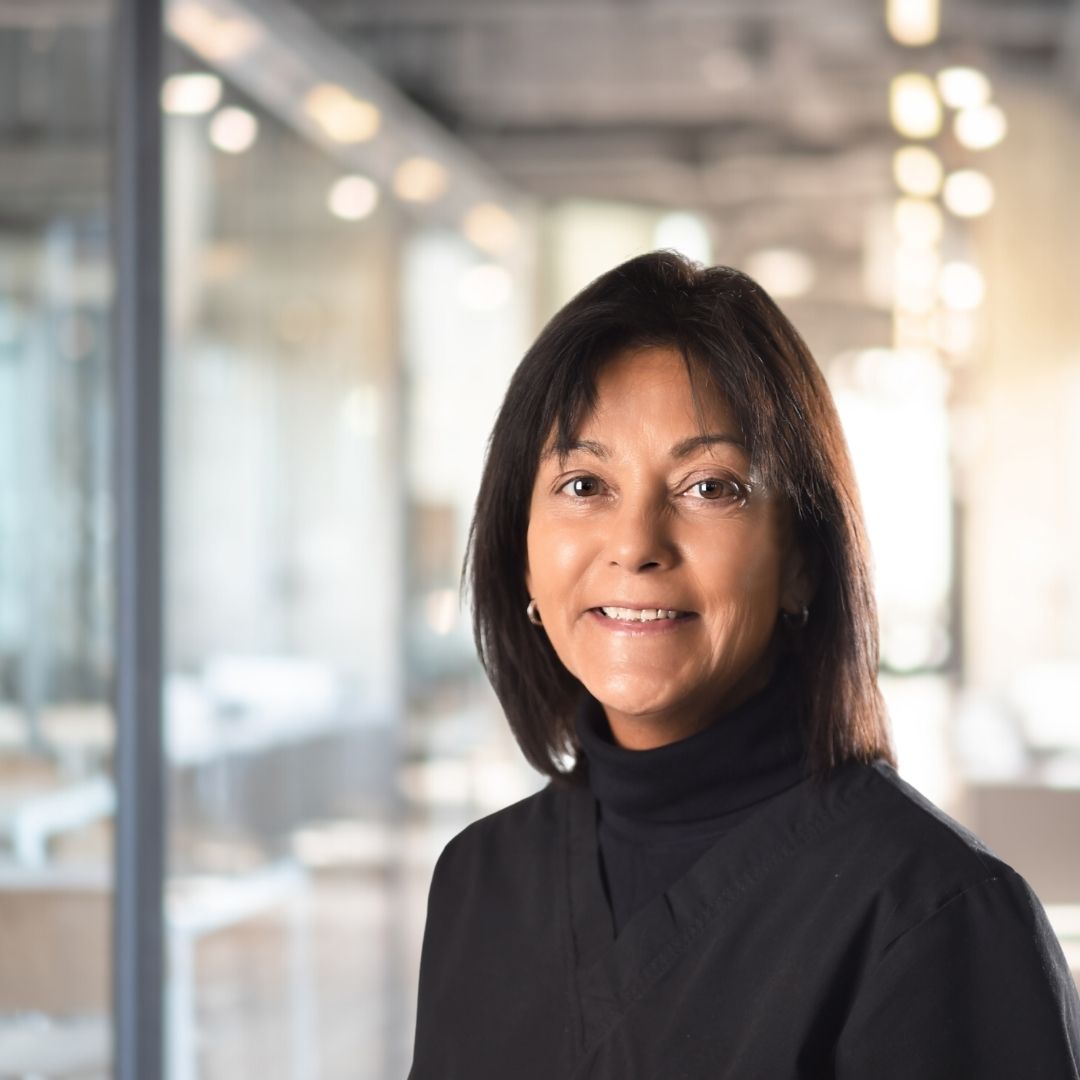 Myrna
Research Assistant
Myrna was born and raised in Ohio.  After graduating from high school, she joined the Air Force and traveled before ending up in Idaho.  She received her Bachelor's degree in science from Idaho State University and has years of experience in the medical field.  Myrna finds clinical research to be very challenging and rewarding and truly enjoys helping others succeed and live good lives.  
In her free time, Myrna enjoys talking to her son and visiting him whenever possible.  She enjoys being active, working out, hiking and occasionally skiing but also likes just hanging out with her friends or reading a good book.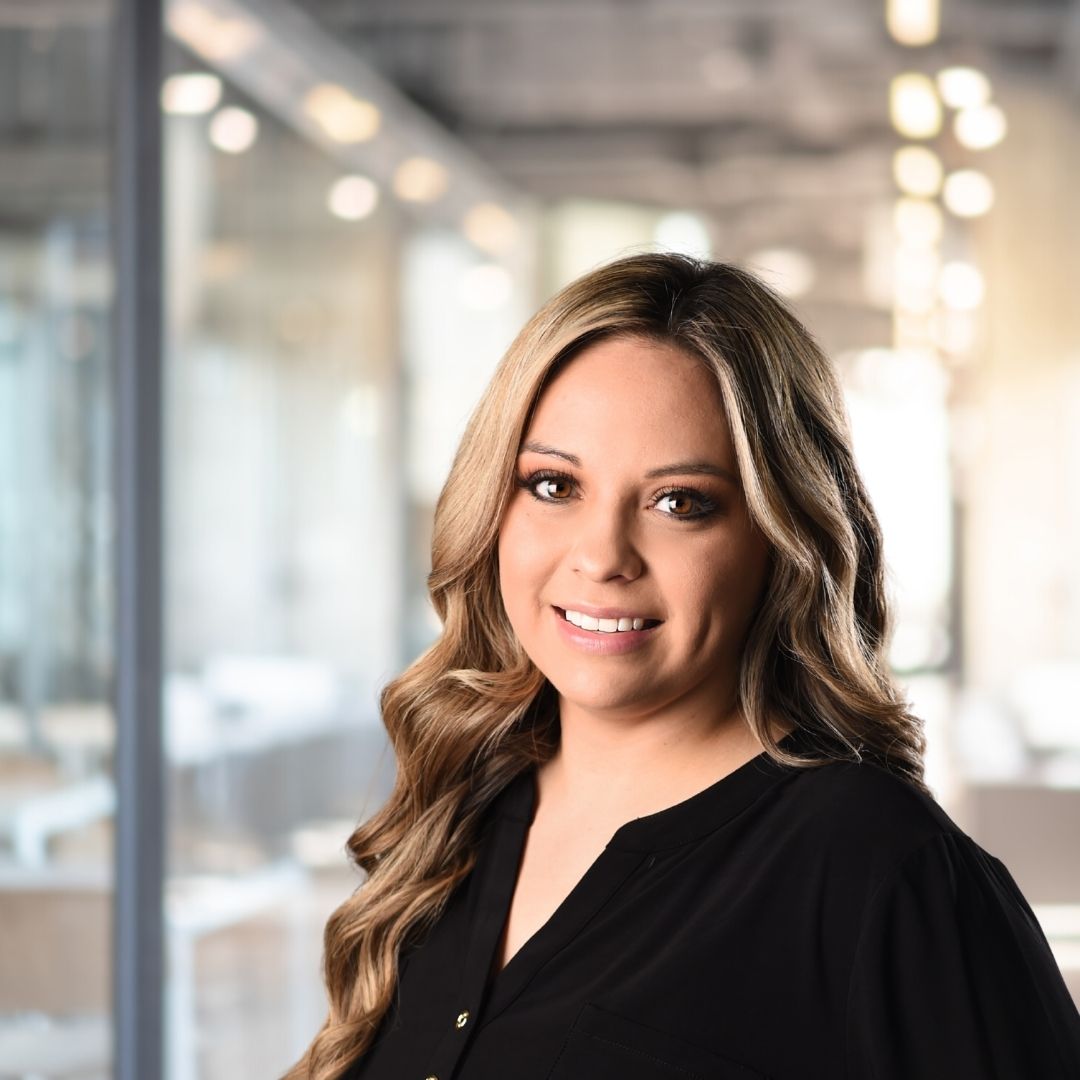 Allie
Research Assistant
As an Idaho native, Allie has lived in Rexburg, Rigby and Blackfoot.  She has attended ISU. Allie has worked in the medical field before and has been a volunteer here at CRPrime.  She is very excited to be part of the CRP team and to bring her skills to the table.  
Allie loves spending time with her husband and kids when she is not working.  They enjoy going for rides in the side-by-side, fishing or just lounging at home watching movies.  She also enjoys spending time at the gym.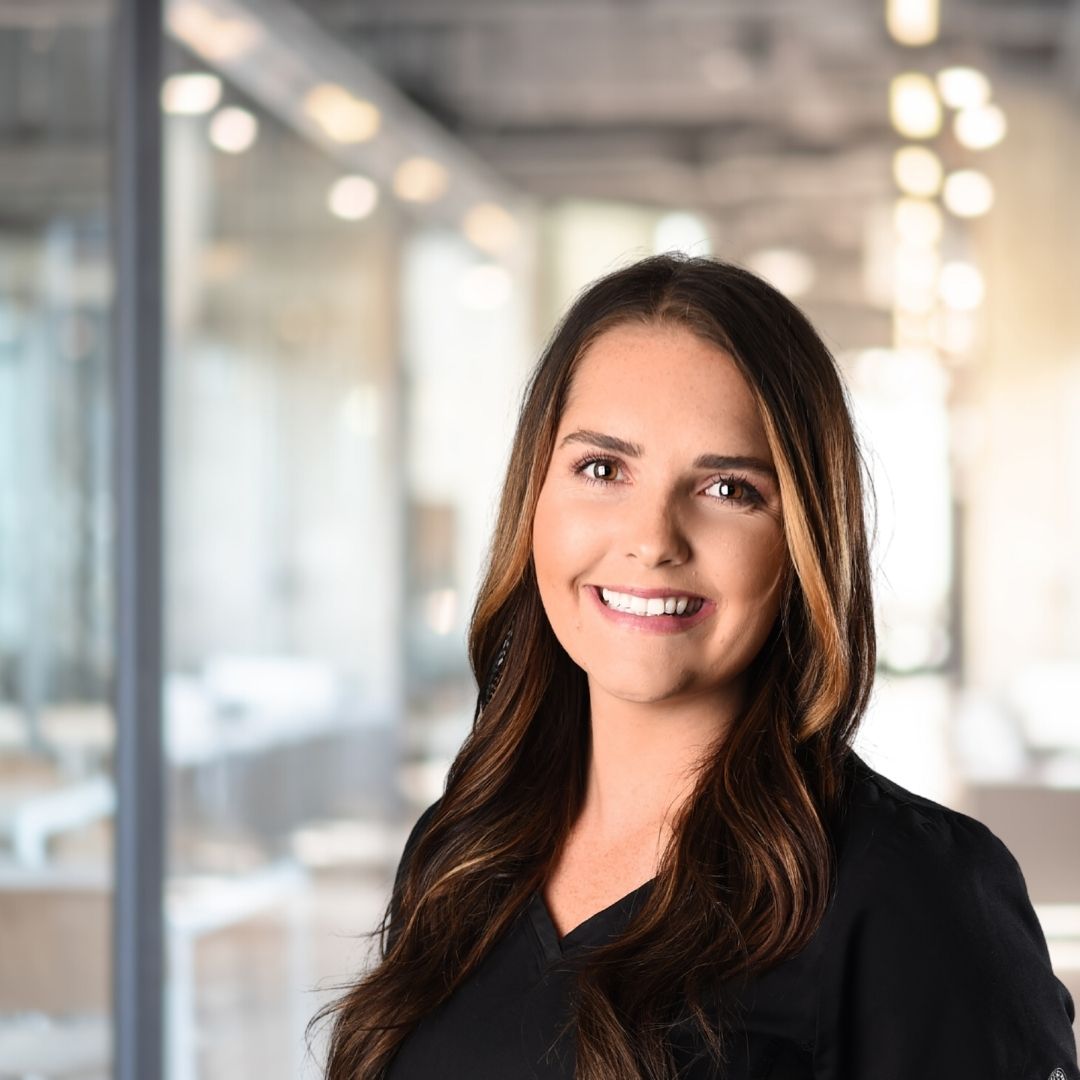 Kayla
Research Assistant
After graduating from high school in Star Valley, Wyoming, Kayla moved to Lasi, Romania to volunteer in orphanages and children's hospitals for 6 months.  She has since become a Certified lab Assistant and Phlebotomist with experience in Chemistry and Microbiology.  Kayla is excited for this opportunity to be a part of research.
In her free time, Kayla enjoys spending time on her family's ranch in Wyoming. She was raised always being outdoors and taking care of animals.  Kayla loves hunting, fishing, riding her horses and spending time with family.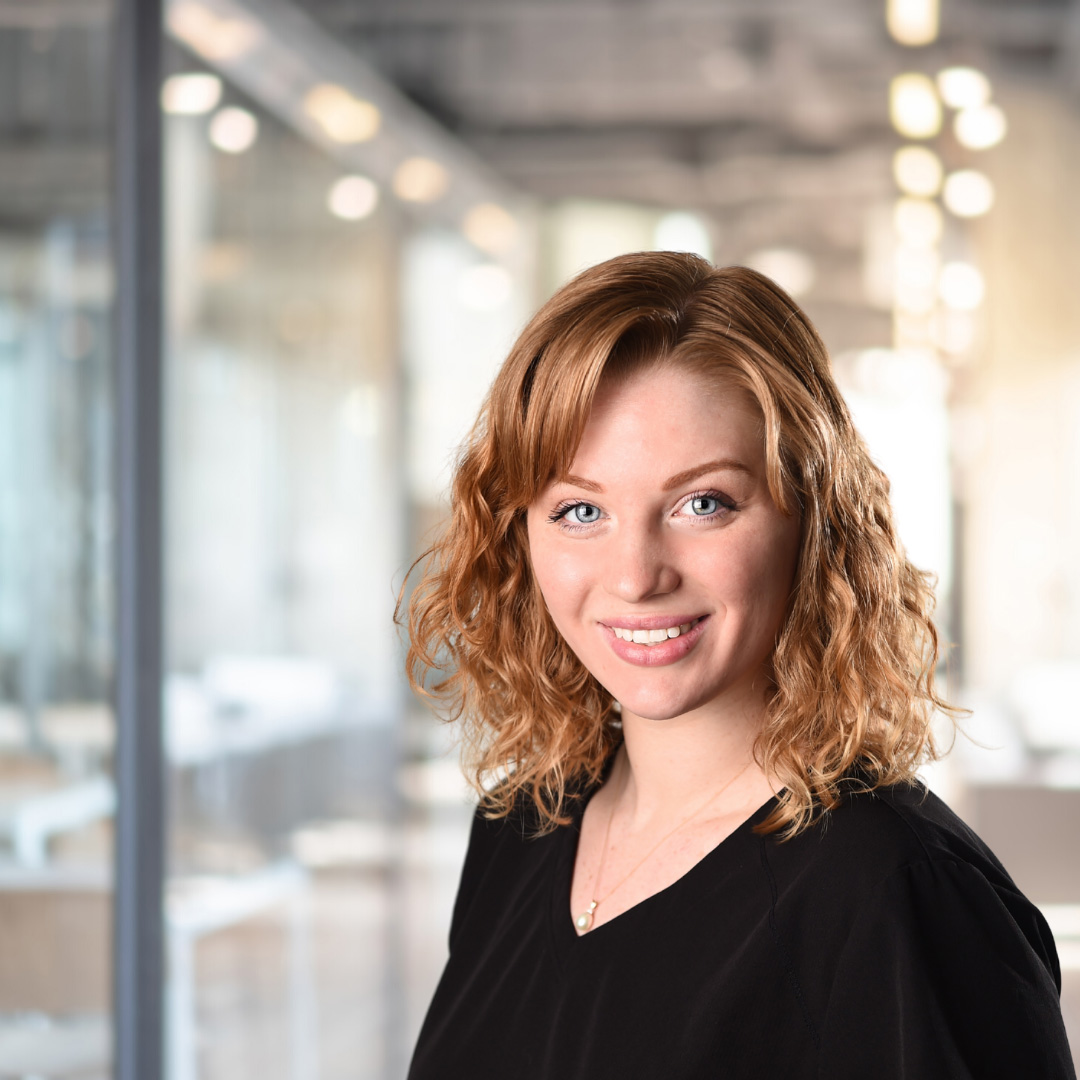 Karley
Research Assistant
Karley is a graduate of Idaho State University and has a bachelor's in both English and Sociology.  She feels that her education plays a big role in how she views the world, namely that she tends to be very analytical and tries to consider situations from other perspectives when interacting with others. 
Karley enjoys an environment that offers challenges and opportunities to learn new skills.
Born and raised here in the Idaho Falls area, Karley enjoys playing board games and snuggling with her cats and chihuahua. She has a deep appreciation for beautiful things and loves decorating and wearing dresses whenever possible.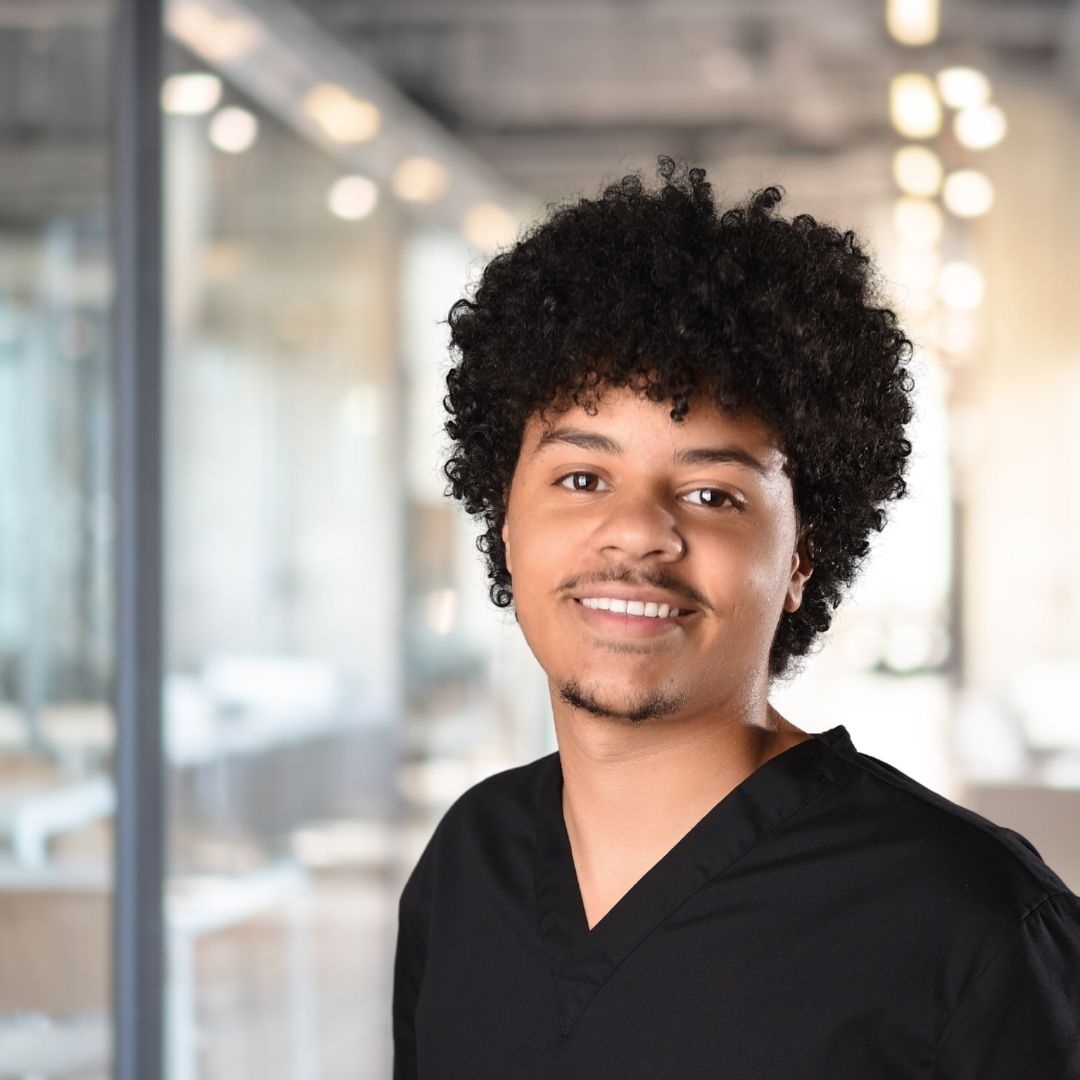 Chris
Research Assistant
A native of Idaho Falls, Chris received a Health Science degree from Boise State with the goal of pursuing medical school.  He was a resident assistant for incoming Freshmen and enjoyed the administrative tasks that came with that position.  Chris loves the role he plays in assisting the medical innovation of the future. 
In his free time, Chris enjoys fishing, hiking,  and hanging out with his mates.  He also looks forward to snowboarding in the winter.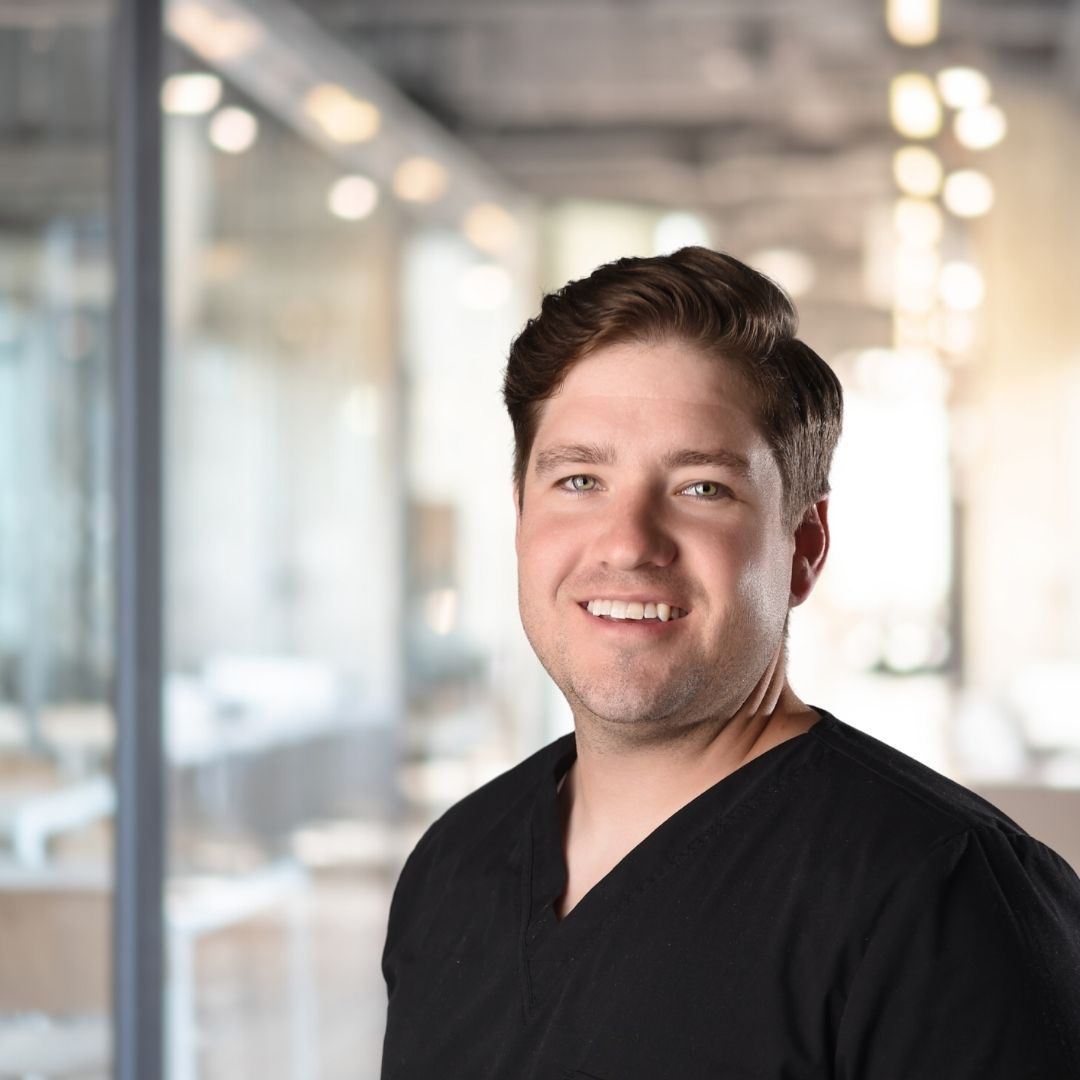 Creighton
Research Assistant
Creighton grew up in Twin Falls, ID and has lived in Rexburg for the past five years where he attended BYU-I. He graduated with a bachelor's degree in Biomedical science with hopes of attending medical school in the coming years.  When not at work he enjoys spending time with his wife, daughter, and English Bulldog going on walks to the park. During the summer months he can be found golfing, playing tennis, or on the river fly fishing.