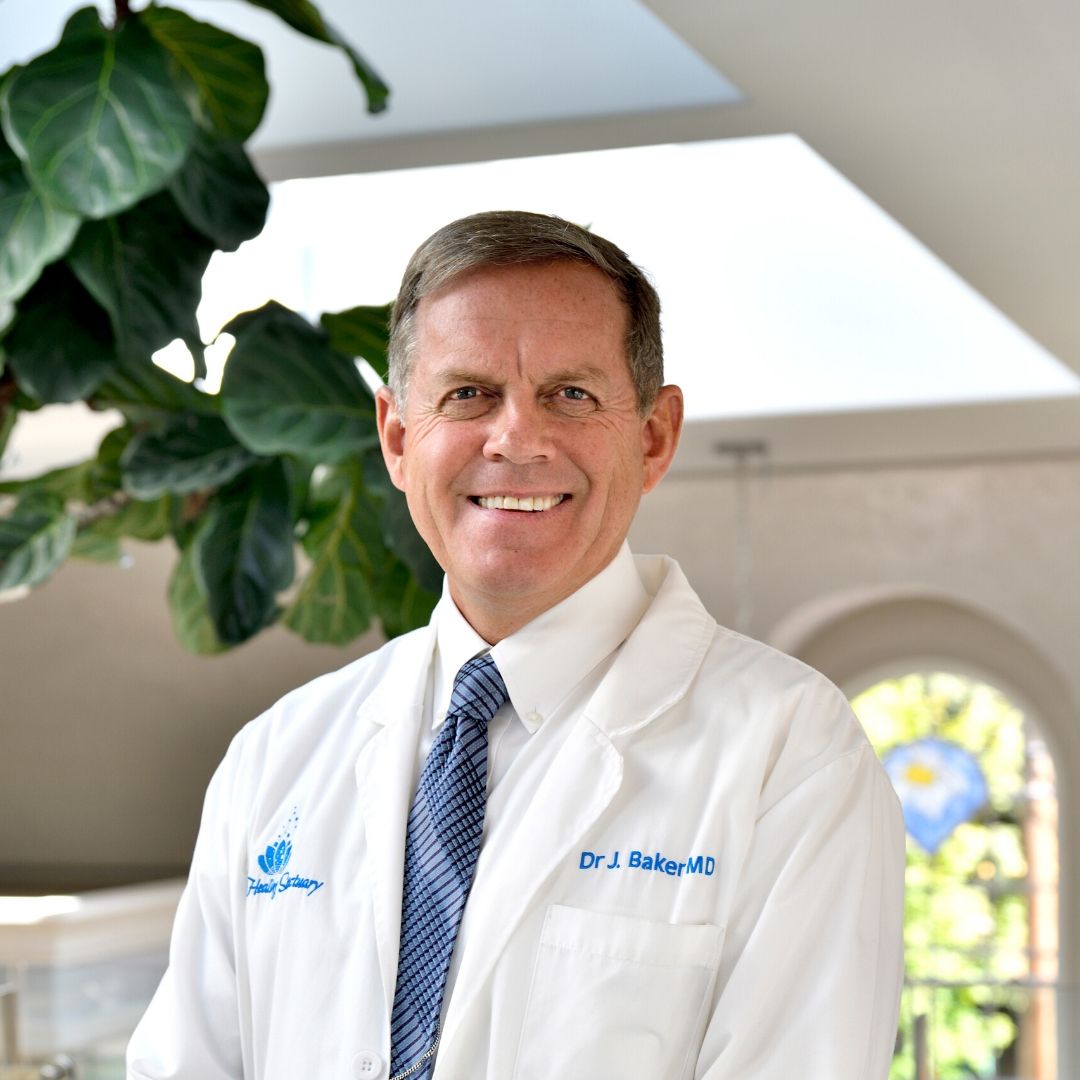 Jeffrey B. Baker, MD
Principal Investigator (PI)
Se Habla Español
Dr. Jeffrey Baker is an obstetrician gynecologist (OB/GYN) that has worked in Idaho Falls for nearly the last 30 years. Dr. Baker has performed clinical research for the past 20 years and has been involved in over 100 clinical studies including Phase I, II, III, and IV studies. Dr. Baker has been the high enroller in many studies in women's health, and he has successfully recruited for general trials such as obesity, constipation, and vaccines.
Dr. Baker currently sees women's health care patients as well as primary care patients in his new integrative and functional medicine clinic, The Healing Sanctuary. Dr. Baker enjoys contributing to new treatments in medicine and being able to offer these new treatments at no cost to patients who choose to participate. "I feel like participating in clinical research as a primary investigator opens up additional options for better, more individualized care for my patients and for the Idaho Falls region."—Dr. Baker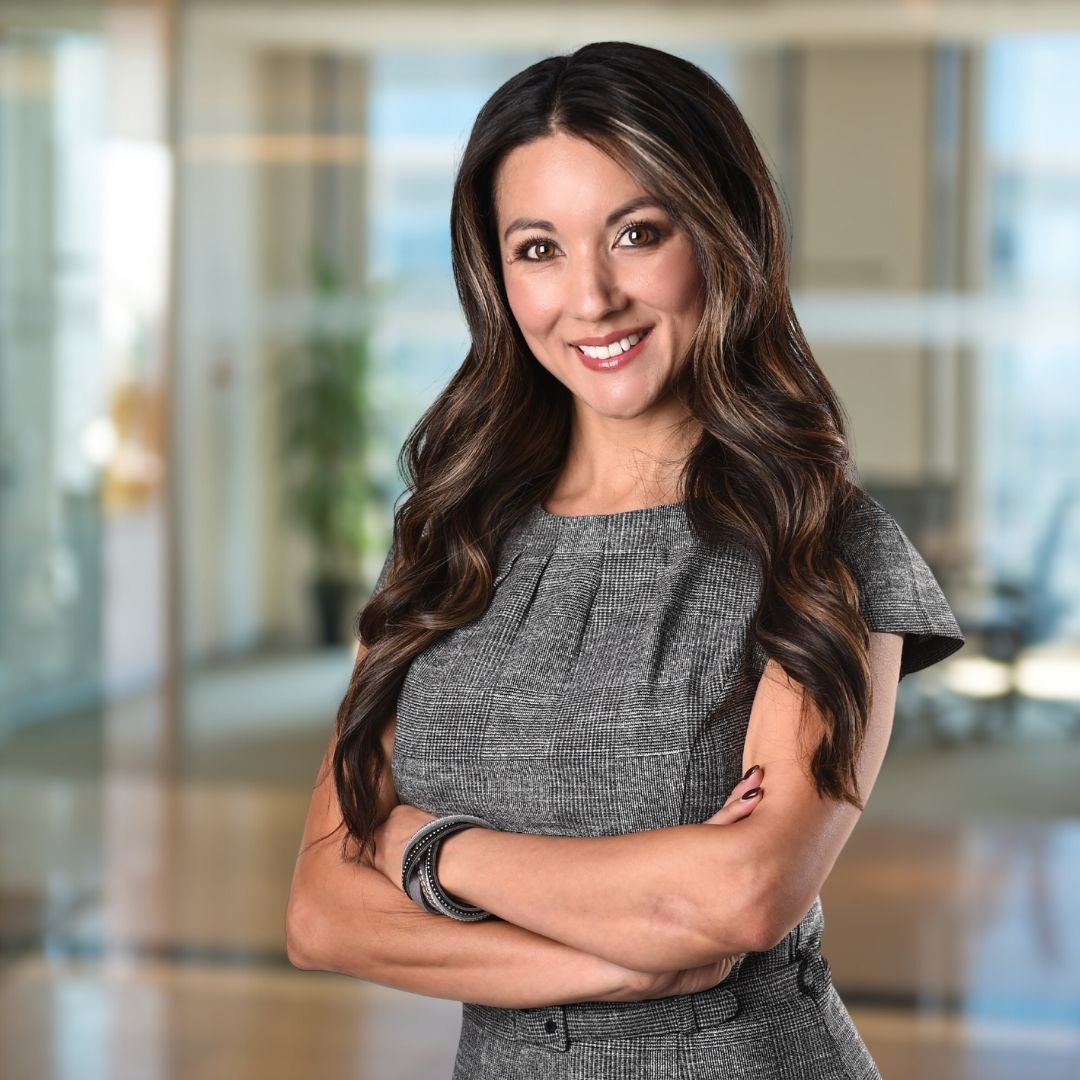 Nancy Rydalch
Chief Executive Officer (CEO)
Se Habla Español
Nancy Rydalch is the Vice President at Clinical Research Prime and The Healing Sanctuary. Nancy graduated from National University in La Jolla, CA with her Bachelors in Business Administration. She is often found behind the scenes, but she plays an enormous role in patients' healing journeys. She has extensive experience with the many moving parts of an integrative medical center since 2016 working as the office manager of Wholesome Health with Dr. Laramie Wheeler. She is very knowledgeable in the different modalities of healing including office visits, IV therapies, supplements, prescription medications, and other therapies. She understands the complexities of insurance companies and knows the frustrations patients run into as they get to the root of their medical conditions. She believes in the healing arts and is working daily to create a medical team that is smoothly running and dedicated to you! 
When Nancy isn't working she and her husband, Nathan,  and their 5 daughters enjoying spending their time golfing, hiking, and camping.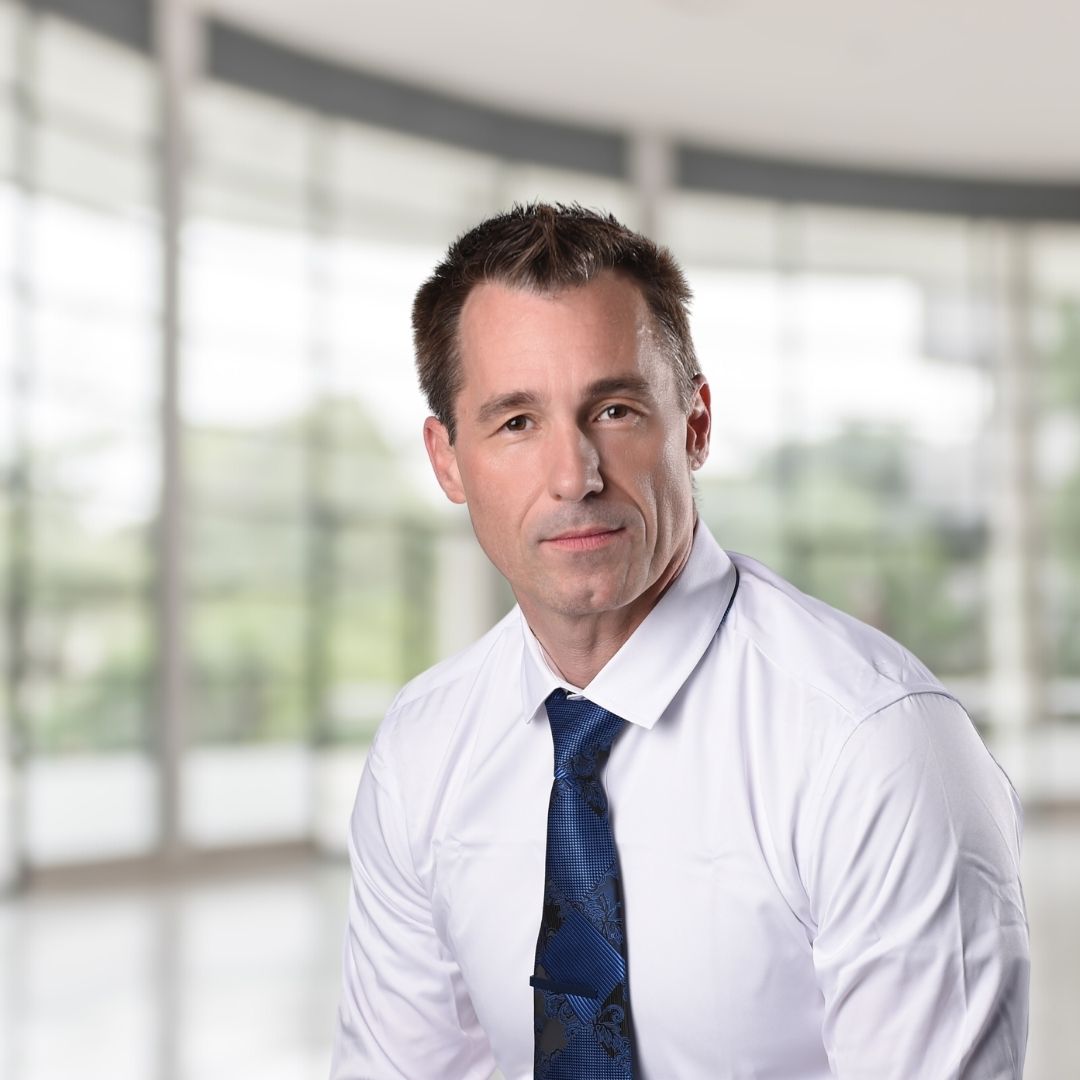 Carl Stoddard
Chief Financial Officer (CFO)
Carl Stoddard is an accomplished Senior Executive and Board Member with more than 20 years of success across the medical, finance, insurance, technology, and software industries. Leveraging extensive experience in corporate finance, he is a valuable asset for companies struggling with profit and loss management, developing their business model, or implementing new accounting systems and metrics. His broad areas of expertise include strategic planning and implementation, financial analysis, business development, financial acumen, profit and loss, and budgets.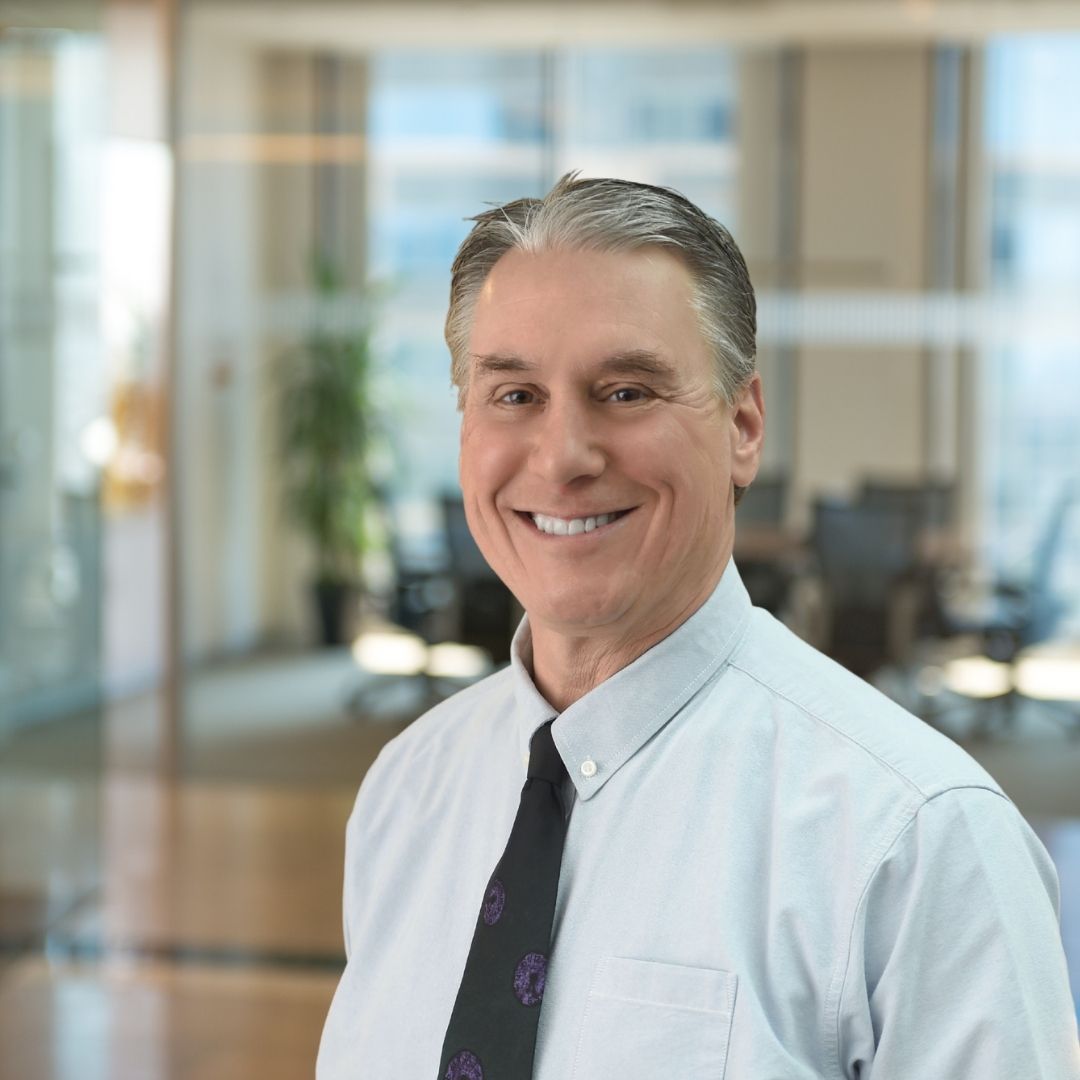 Joseph Armbruster, APRN, MSN, FNP-BC
Nurse Practitioner/Sub-Investigator
Joe Armbruster is a Family Nurse Practitioner with extensive experience in traditional and integrative medicine. He was born and raised in Missouri and chose nursing because he wanted to help others. He previously worked in Neurology, but also enjoyed working with children for many years in a pediatric clinic. 
Joe is currently a sub-investigator at Clinical Research Prime and is responsible for seeing study patients of all ages for scheduled trial or sick visits. He also sees patients who wish to join the trial to determine their overall health and ensure they understand the expectations of the trial. Joe loves helping others better their lives physically by sharing the wisdom and knowledge he has acquired over the years. He feels strongly that maintaining a healthy lifestyle is a way to substantially reduce the risk of acquiring disease, and he enjoys finding solutions for the whole body, mind, and spirit so his patients can enjoy a more complete feeling of well-being.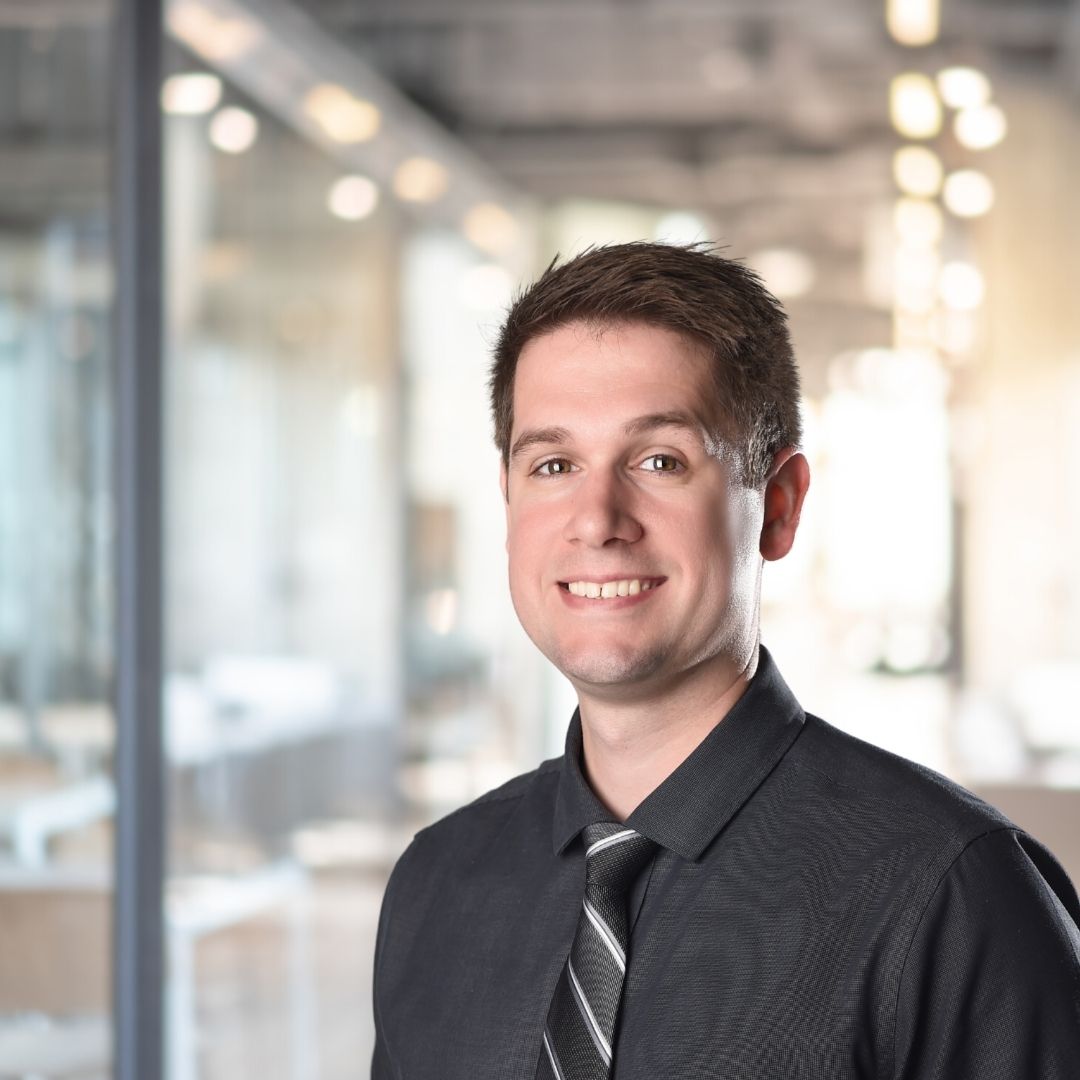 Tony
Operations Manager
Ele Fala Portugues

Tony received his BS in Exercise Physiology from BYU-Idaho with an emphasis in research. Tony likes to stay up to date on scientific literature. This position gives him hands on exposure to studies and the opportunity to dig deeper into  scientific research.
Born and raised in Alaska, Tony then spent two years in Brazil before moving to Idaho to pursue his degree. In his free time, he enjoys sports and the Olympics.  Tony loves spending time with his wife, three children and their cat and dog.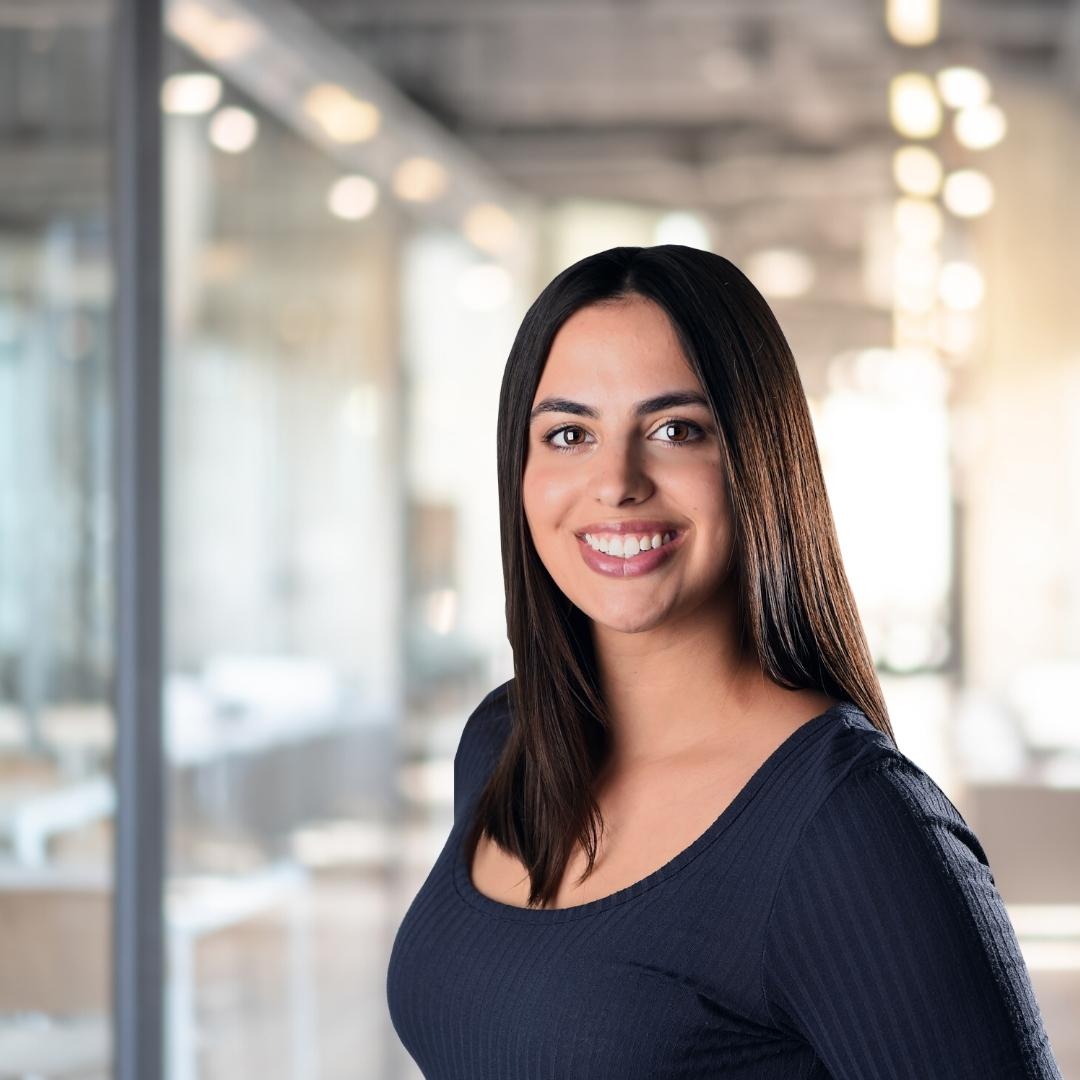 Jessica J.
Quality Assurance Assistant, Clinical Research Coordinator I
Jessica is from the St. Louis, Missouri area. She graduated with her Bachelor of Science degree in Public Health from Brigham Young University-Idaho. Jessica loves working in the health field, where she can help others and enjoys working as a team.
Jessica loves living here in Idaho with her husband,  exploring the outdoors. Some of their favorite activities are ultimate frisbee, football, and spending their loose change at the local arcade.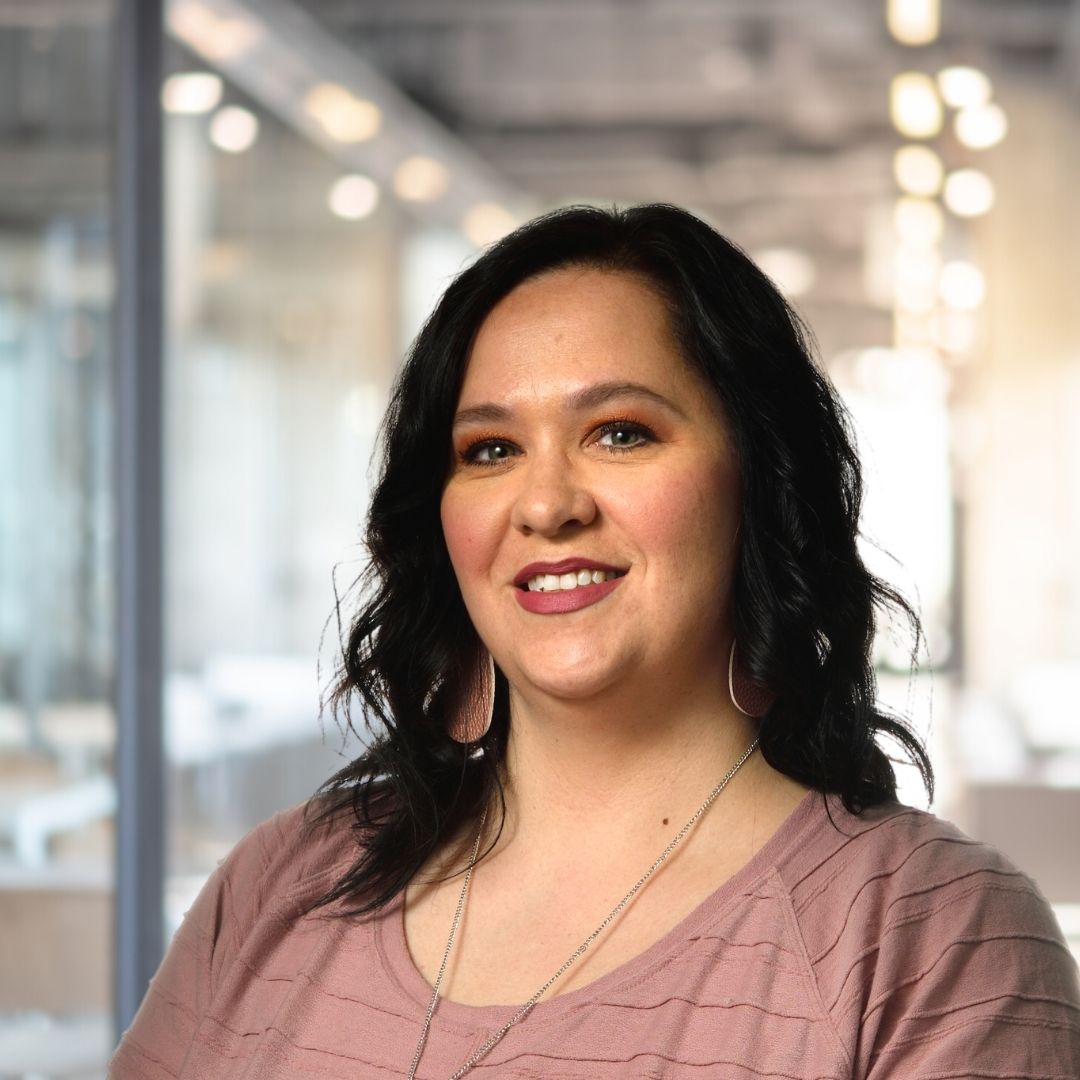 Stephenie
Quality Assurance Manager, CRQM
Stephenie is a native of Idaho Falls and has over 20 years of experience in the medical field. She is excited to further her knowledge of clinical research. Her attention to detail and "get it done" attitude plays well into her QA position.
When Stephenie is not at the office, she is spending time with her family in the beautiful mountains of Idaho. Camping, fishing, hunting, and anything outdoors brings her joy, no matter the weather.
Chas
Quality Assurance Assistant, Clinical Research Coordinator I
Chas grew up in Wendell, Idaho and graduated with a Bachelor's of Science Degree in Biology from BYU-Idaho. He loves the intricacies of human biology, and hopes to continue his education in pursuit of a Doctorate Degree. Chas is very excited to work for Clinical Research Prime and have the opportunity to help change other's lives for the better.
Chas has 1 sister and 3 brothers, one of which is his twin! In his spare time, he enjoys playing soccer, basketball, ultimate frisbee, and volleyball. Chas also loves relaxing with a good book and spending time with his family.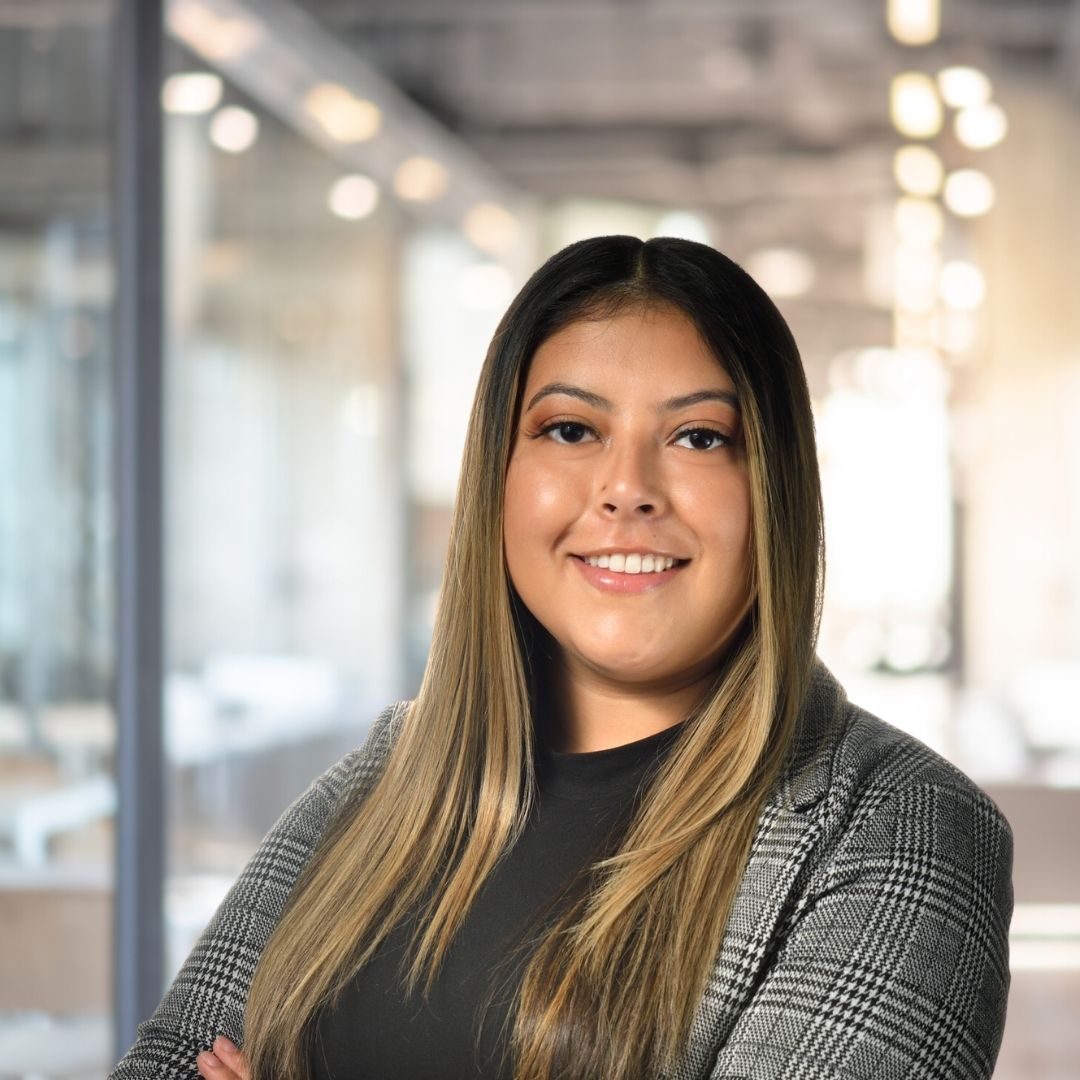 Sydney
Quality Assurance Assistant
Se Habla Español
Sydney grew up in Ashton, Idaho, but moved to Idaho Falls in time to graduate from Skyline High School. Sydney loves staying busy working on a variety of projects every day at CRPrime.
She enjoys traveling, and "Sad Romantic Movies", like "A Walk to Remember". In her spare time, she also loves going camping with her family, and shopping for clothes and shoes.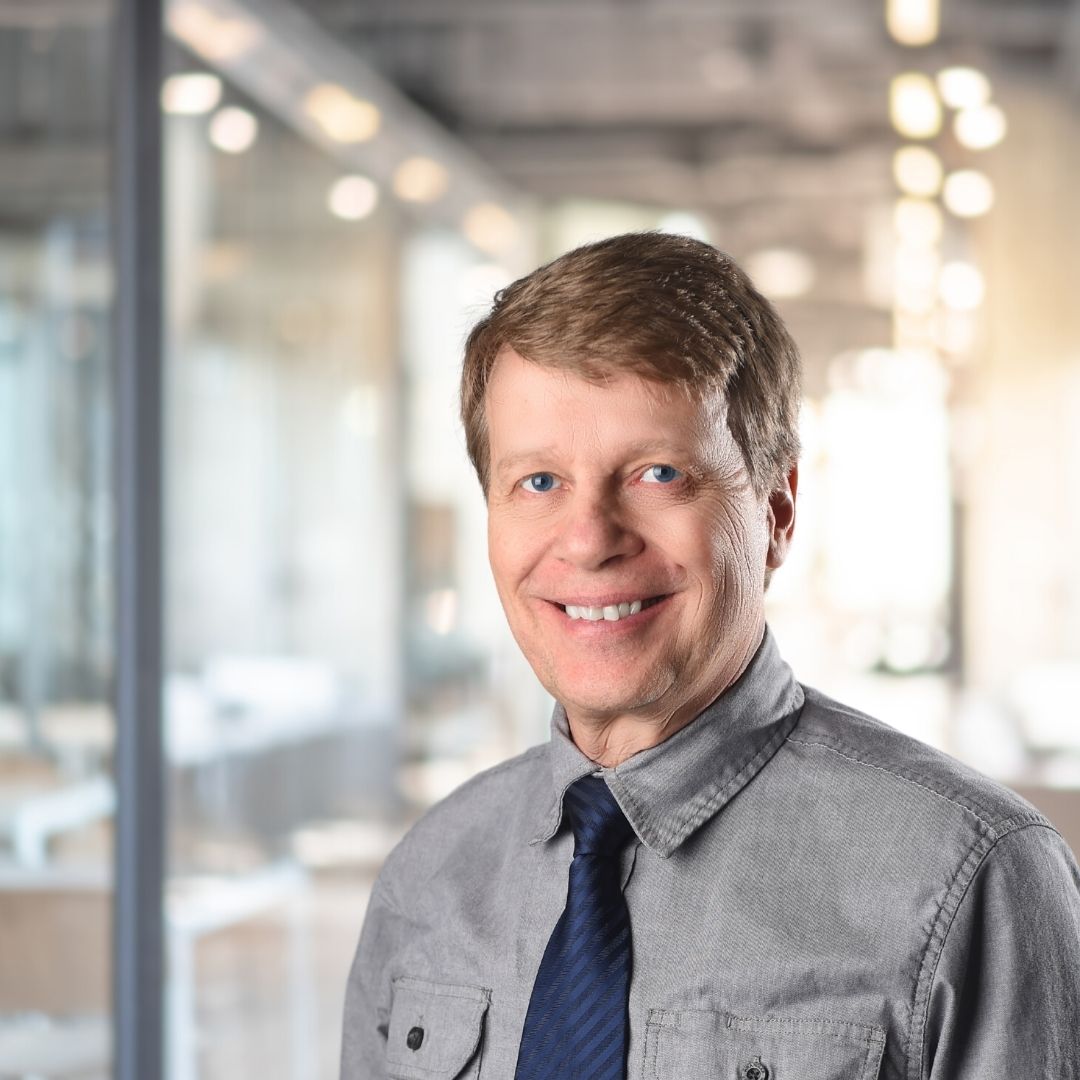 Dalan
Regulatory Manager
Se Habla Español
Dalan graduated from Rick's College in 1984 as a Nationally Certified Emergency Medical Technician, receiving an AS in Health Science with an emphasis on Emergency Medicine.
Dalan volunteered on the Shelley-Firth Quick Response Unit for 5 years, and also has 14 years of experience in medical transcription. He is the father of 8 children and has 20 grandchildren. He enjoys camping, traveling, and spending time with his wife and family.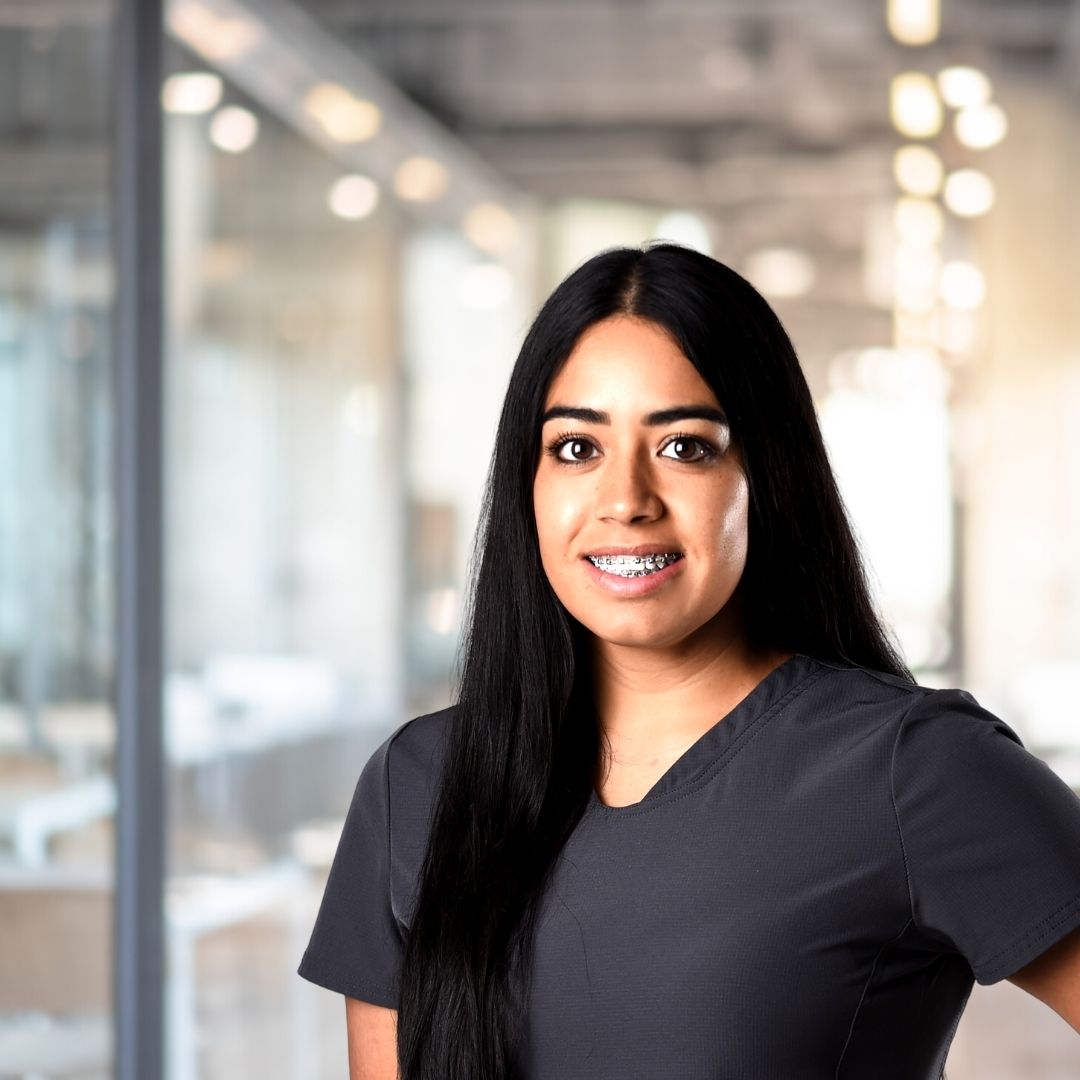 Mireya
Training Manager, Clinical Research Coordinator III
Se Habla Español
Mireya was born on the west coast of Mexico and moved to Idaho when she was 2. She received a Bachelor of Science in Health Sciences from Idaho State University. Mireya began working with Dr. Baker in 2018. She loves building a relationship with her patients and providing medical care to the community through clinical trials.
 Mireya is a plant mom and enjoys all outdoor activities. She also loves to travel and daydreams about living in every country.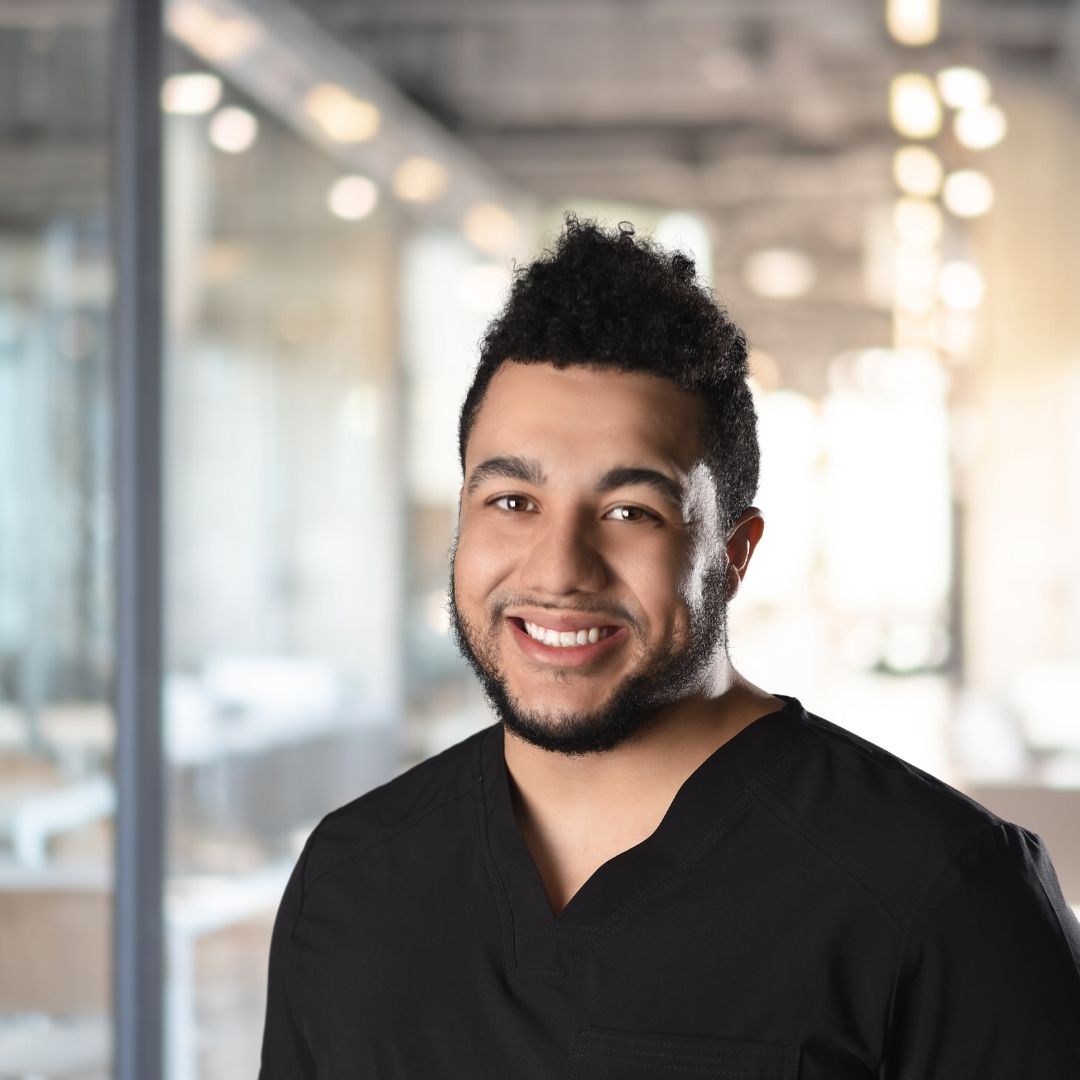 Ryan
Training & Regulatory Coordinator
Ryan is from St. Anthony and is currently studying to get his LPN. Previously, he worked as a Certified Paramedic, EMT, and CPR Instructor. He also attended the Vet to Nurse program with a double major in Nursing and Healthcare Administration. Ryan feels that he is attributing to something greater than himself at Clinical Research Prime, and finds it rewarding to know that what he does today may help someone else in their life.
Ryan is a combat veteran with 5 years of service. He has been deployed to Iraq, Afghanistan, and Syria! In his free time, Ryan enjoys reading, body building, studying, and spending time with his dog.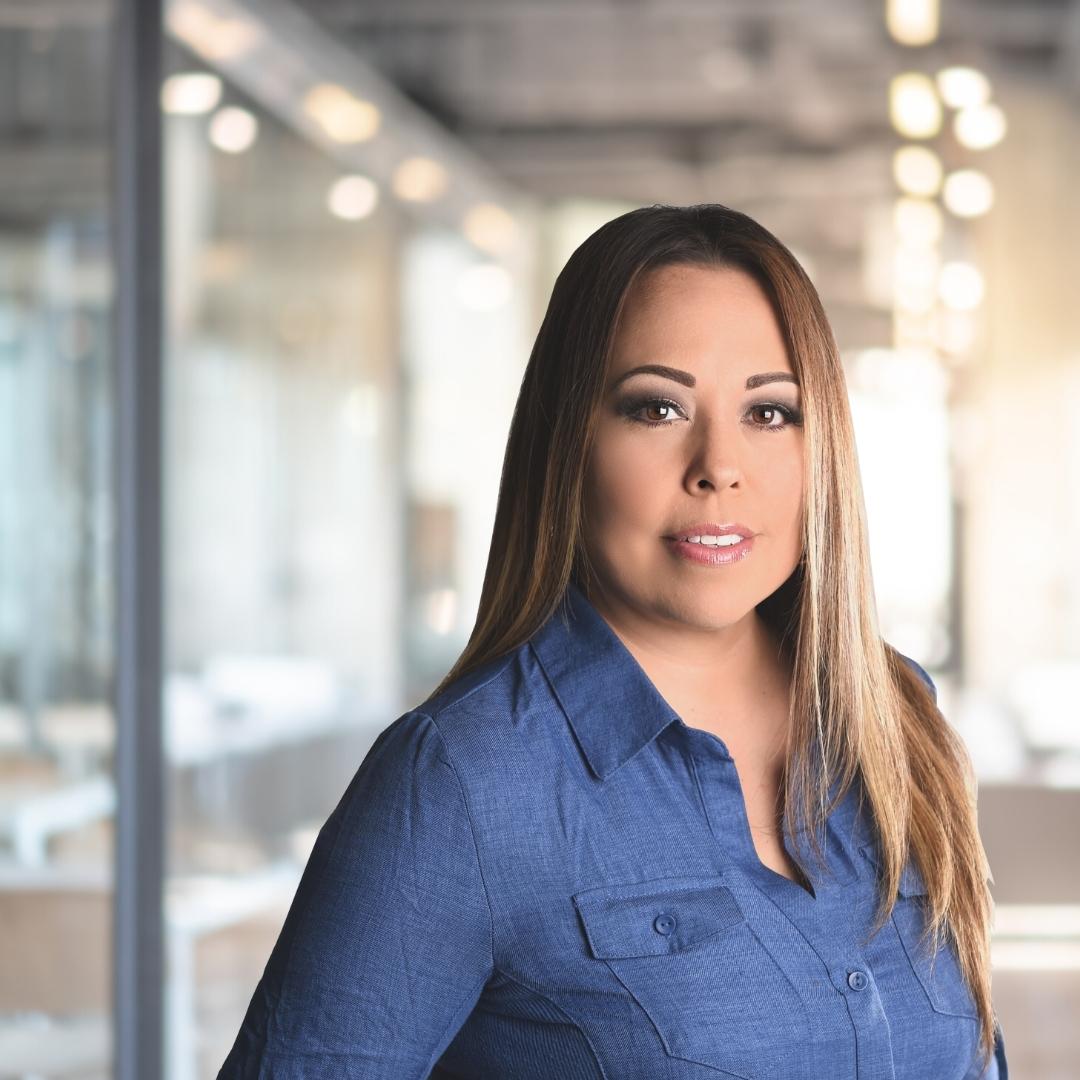 Taunya
Corporate Recruiter
Taunya has 6 beautiful children, 2 grandchildren, and loves to travel around the country. She is excited for the opportunity to make a beneficial impact on the lives of patients while helping with clinical research studies. She enjoys finding research patients, and working closely with them and the CRP staff to ensure success. 
Taunya loves spending time outdoors with her children. Hiking and camping are just a few of her favorite activities, but she is always ready for any new adventure that the outdoors has to offer.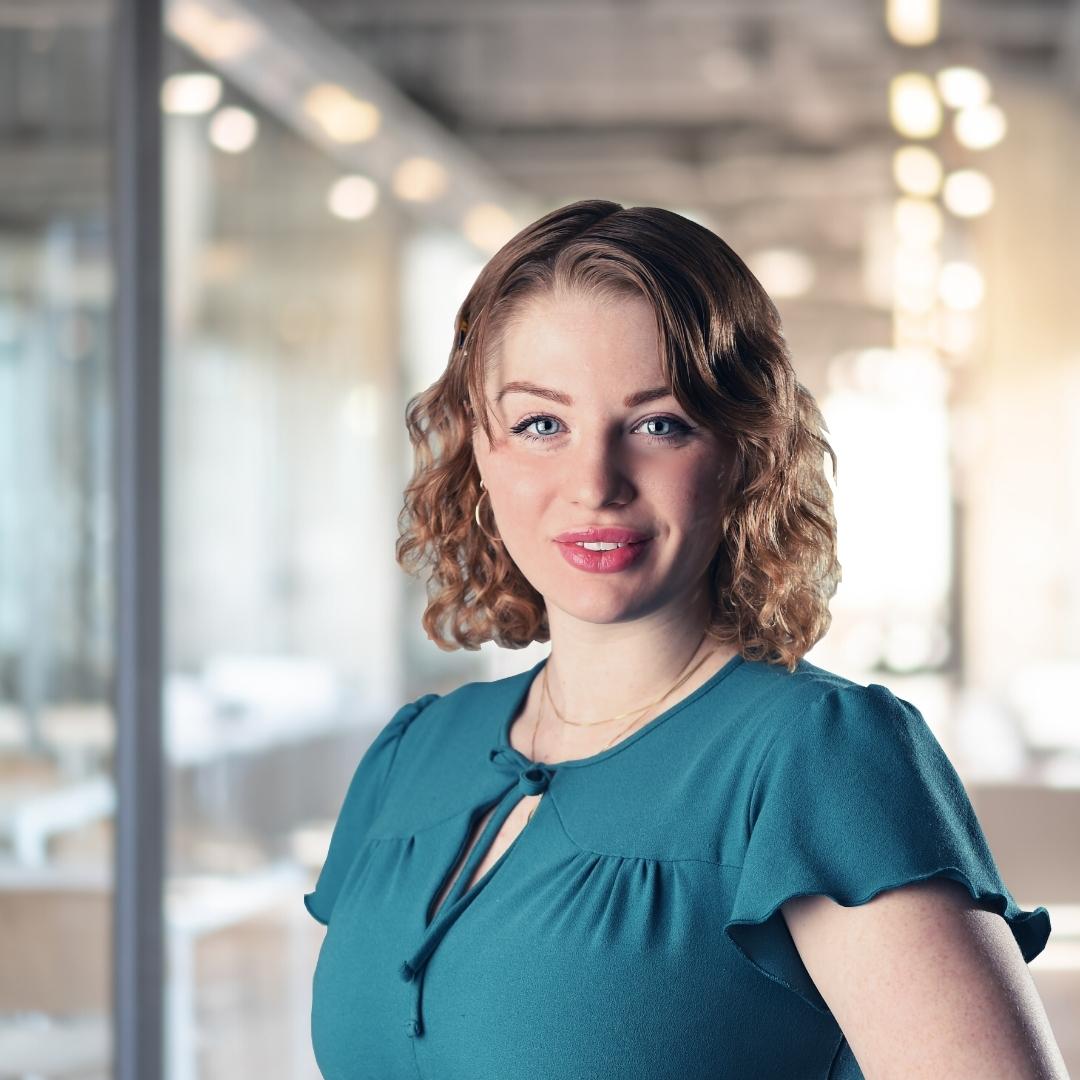 Karley
Patient Recruiter
Karley is a graduate of Idaho State University and has a bachelor's in both English and sociology.  Prior to this position, Karley worked as the Hyperbarics technician at The Healing Sanctuary and enjoyed working to improve patient experience.  Karley enjoys an environment that offers challenges and opportunities to learn new skills.
Born and raised here in the Idaho Falls area, Karley enjoys playing board games and snuggling with her cats and chihuahua. She  loves decorating and wearing dresses whenever possible.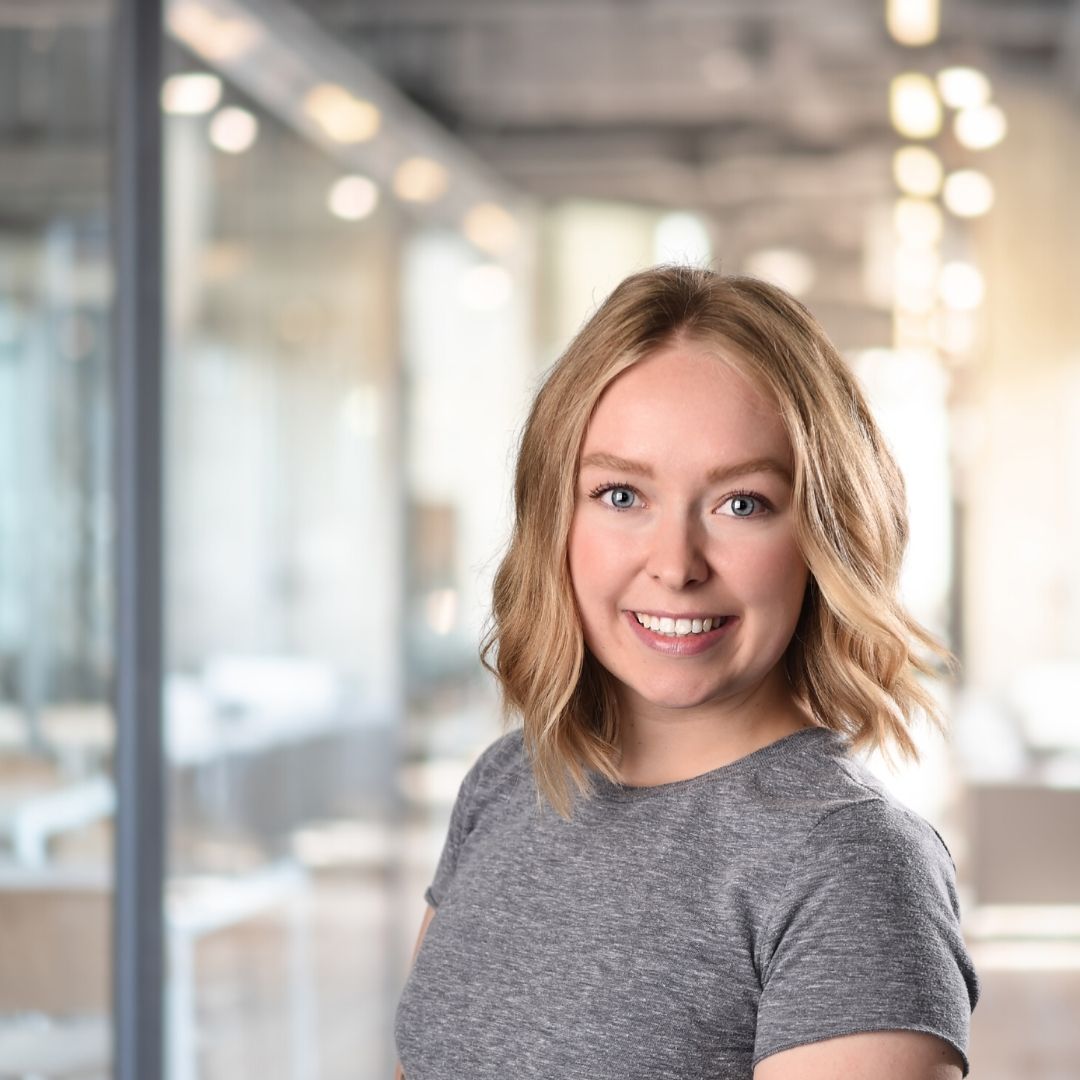 Lyndsea
Administrative Assistant
Lyndsea enjoys being part of the team at CRPrime and looks forward to making sure things run as smoothly as possible for everyone there.  Knowing that when our research team is happy and working efficiently, our patients are satisfied, is extremely rewarding for her.
Born and raised in Idaho Falls, Lyndsea loves traveling and scoping out all the cute local shops. During the summer you'll find her  hiking in Wyoming or all around Idaho.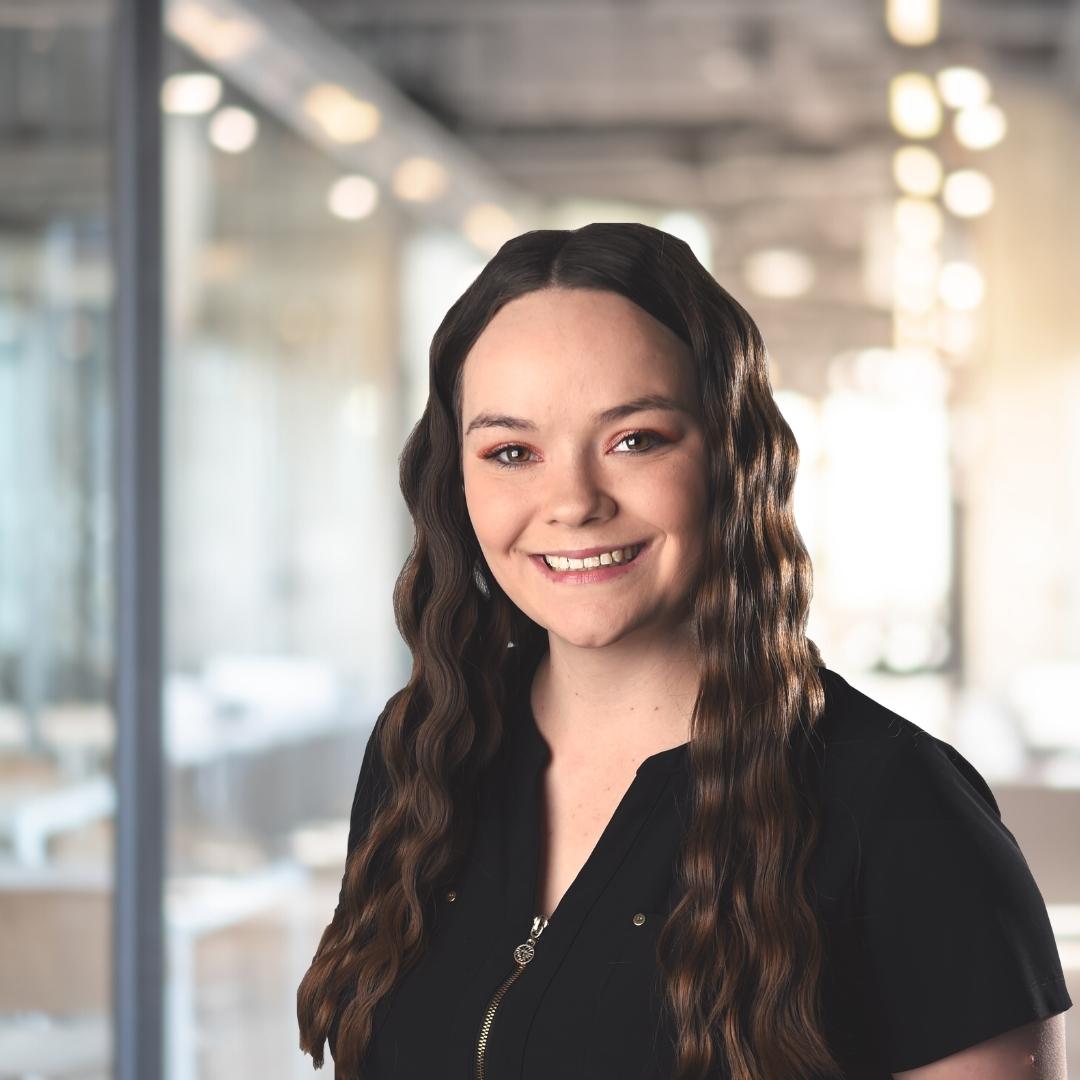 Aryan
Receptionist
Aryan has lived all over SE Idaho, Oregon and Washington. She hopes to settle down one day on the WA and OR border and enjoy the rainy weather. She wants to go to school for her RN and loves working with patients.  In her free time she likes to do any outdoor activity, but also appriciates watching movies (with snacks of course!) She has 2 kids she loves to hang out with and take on adventures.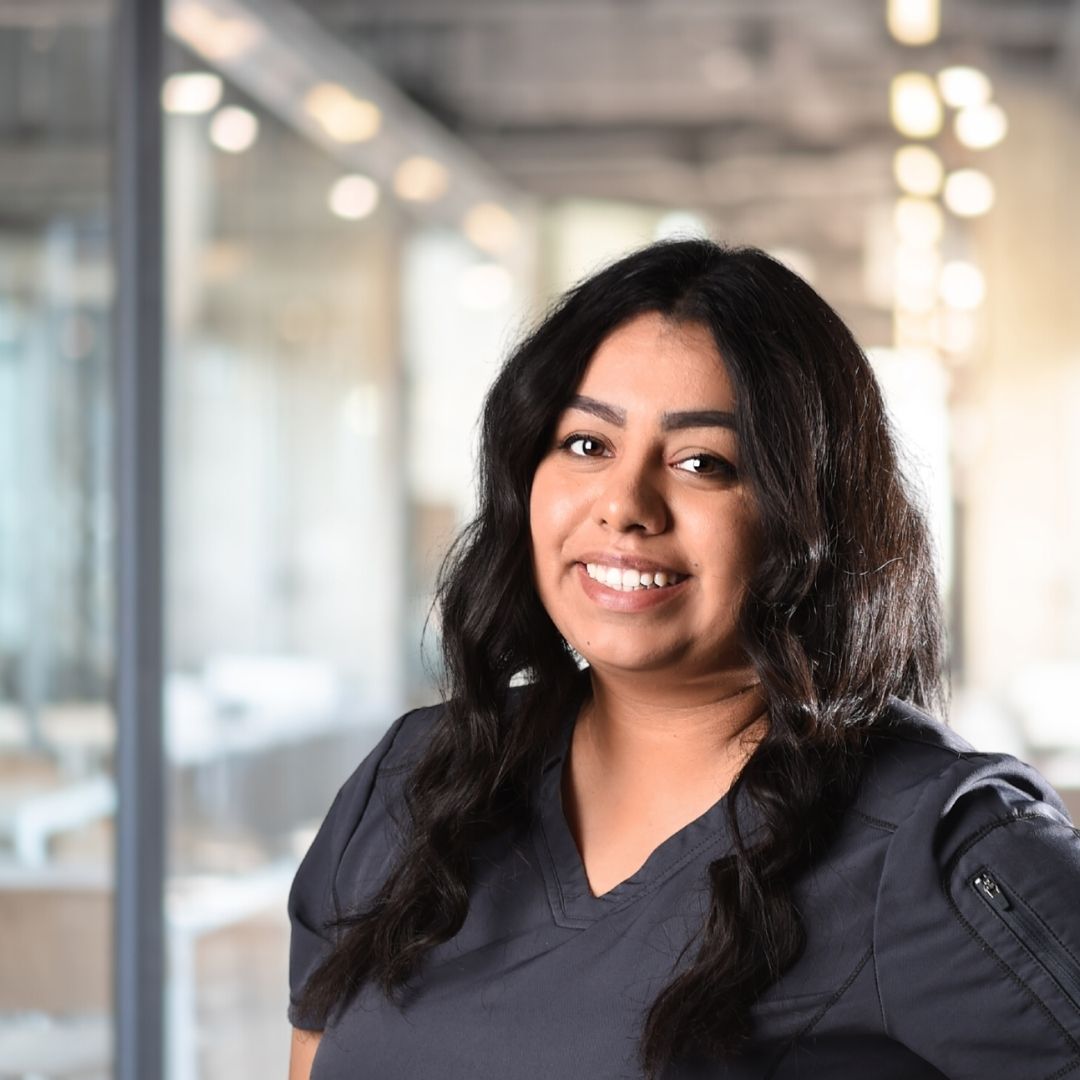 Monica
Clinical Research Coordinator II
Se Habla Español
Monica grew up in Idaho Falls, and became a Certified Medical Assistant through College of Eastern Idaho. She is currently attending Idaho State University working towards a Bachelor of Community and Public Health. 
Monica loves learning and dedicating her time to assisting with patient care. She is happily married and is a proud dog mom. In her free time, you can find Monica reading a book or watching a movie.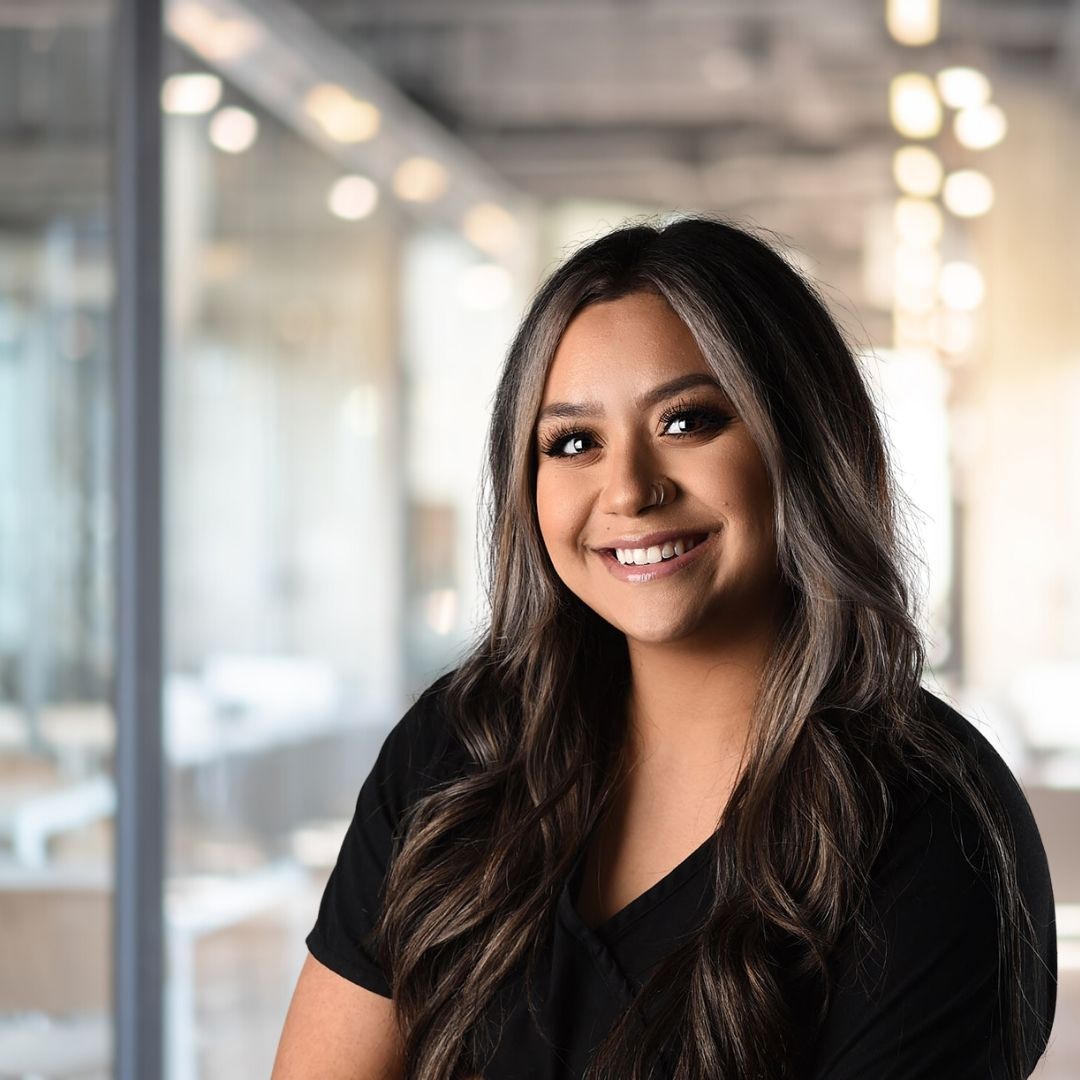 Melissa
Clinical Research Coordinator II
Se Habla Español
Melissa has been in the medical field for 4 years, and loves working in such a diverse setting. She enjoys working on clinical trials, and is focused on expanding her career in the medical field.
Helping people is something that comes naturally to her, and making patients feel like family is her primary goal. Melissa has 3 beautiful children.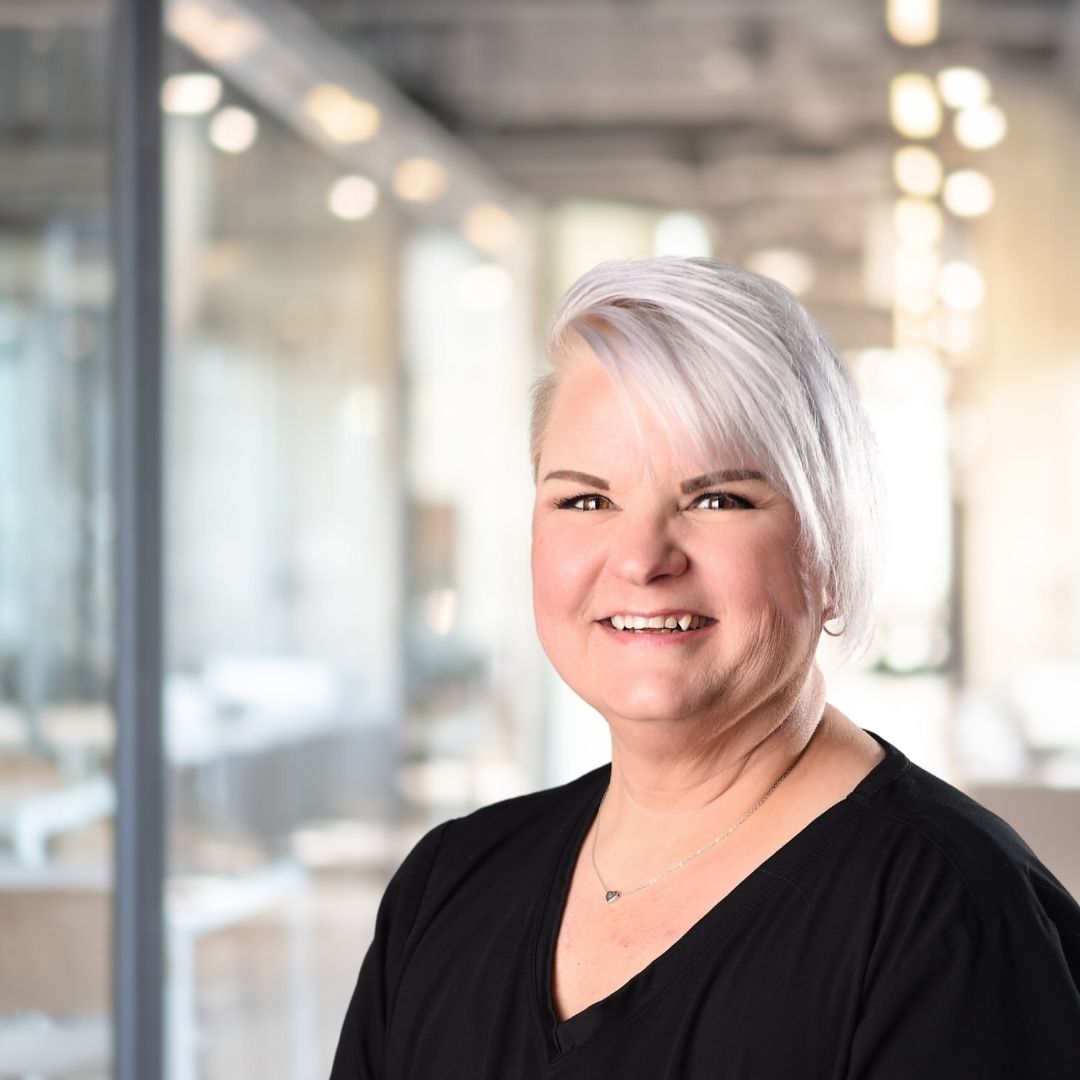 Vicki
Clinical Research Coordinator I
Vicki began her healthcare career as a surgical technologist with an Associate Degree in Science. She previously worked in the operating room in labor and delivery, and loved being able to assist with so many cute babies being born. Vicki is very excited to be able to continue her career in the medical field working at Clinical Research Prime. 
Vicki has a grown daughter and they love to go on car rides or watch Star Wars. She also loves to crochet, and enjoys playing a little tennis now and then.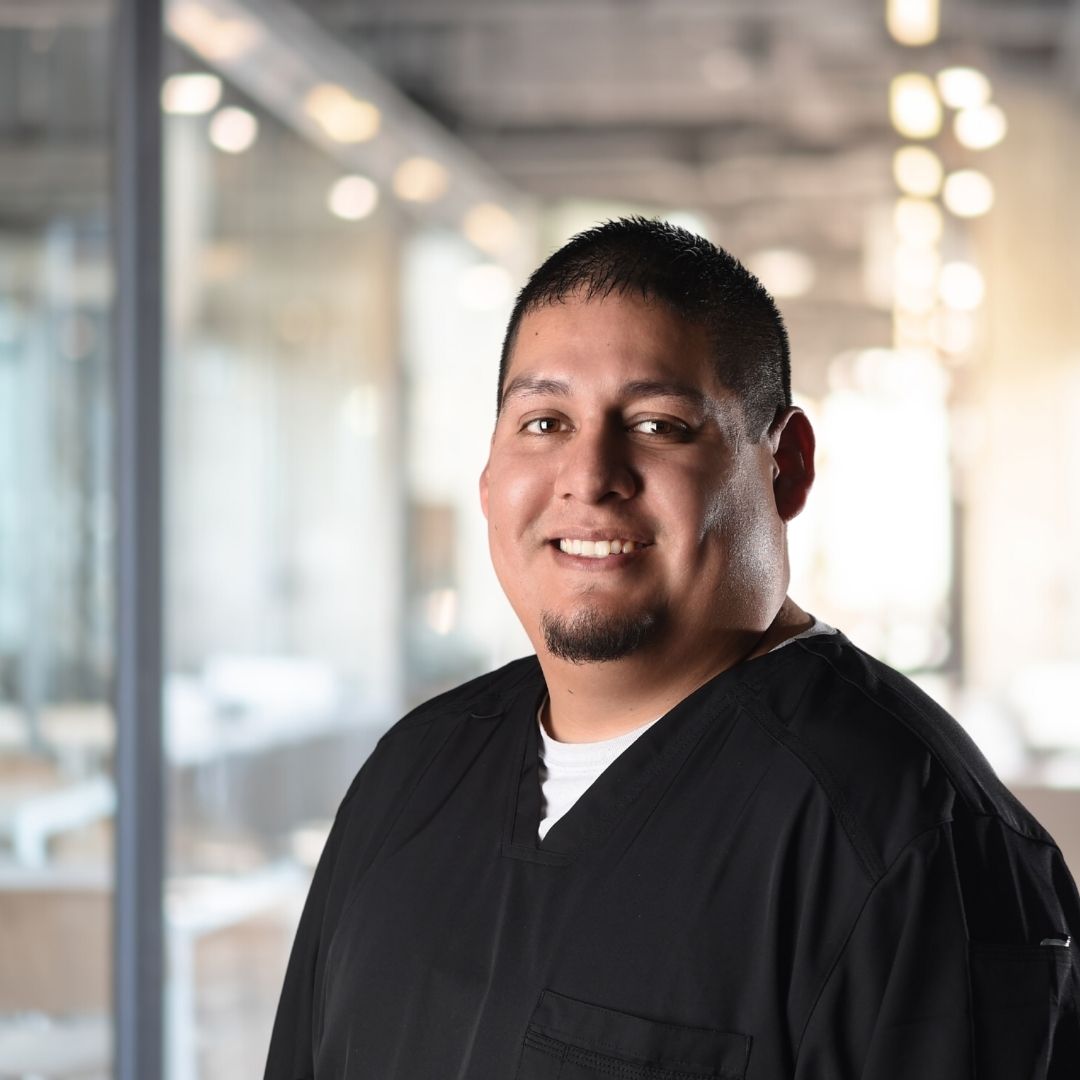 Enrique
Clinical Research Coordinator I, Phlebotomist
Se Habla Español
Enrique is a CNA with twelve years of experience working in medical settings, as well as two years of managerial experience in medical records/billing.  He has always had a passion for helping others, and finds joy in making a difference in someone's day even in the smallest ways. 
Enrique has two sons and a daughter. His favorite things to do is to go camping, fishing, four wheeling, and have barbeques with friends and family.  Enrique is excited to be part of such a great team.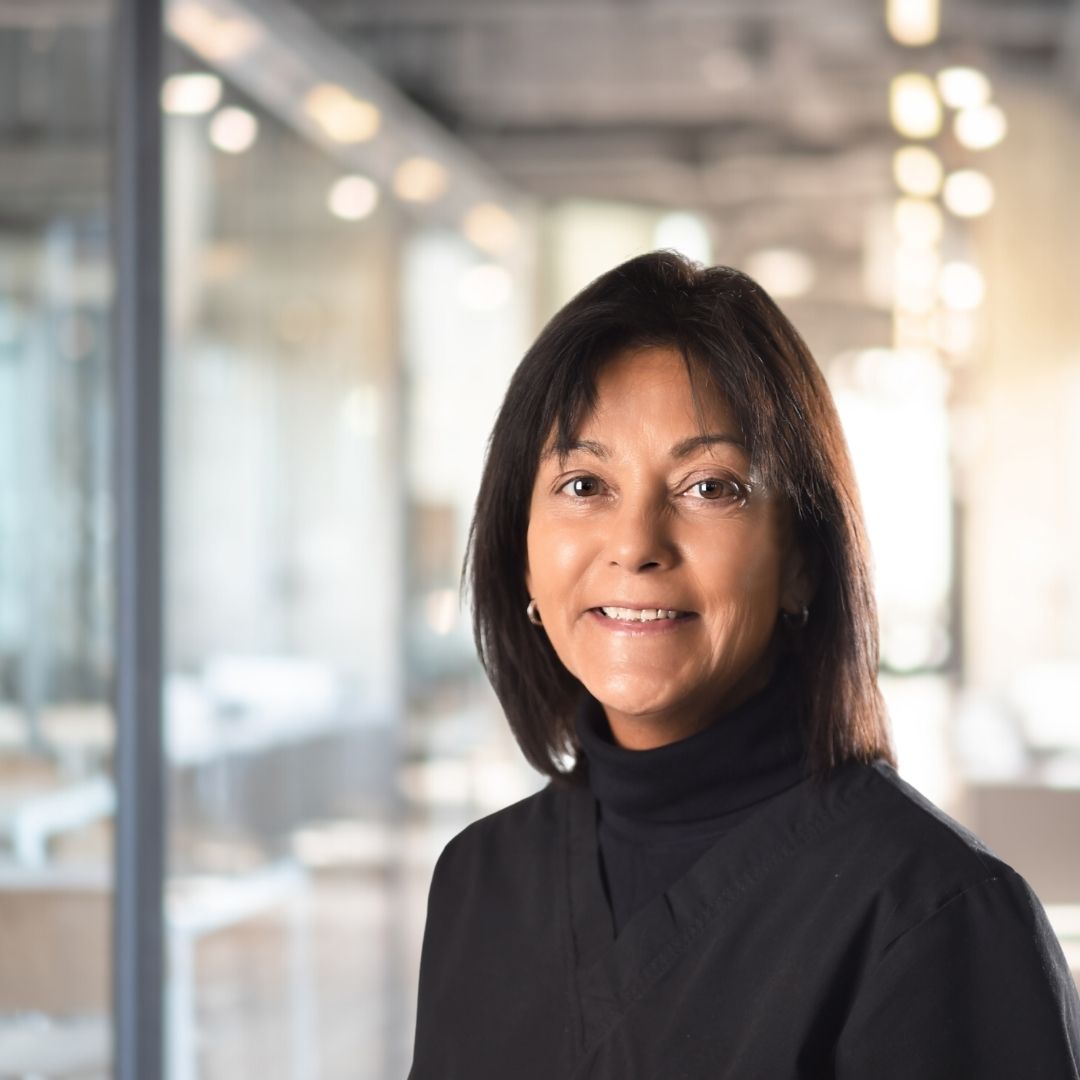 Myrna
Clinical Research Coordinator I
Se Habla Español
Myrna was born and raised in Ohio.  After graduating from high school, she joined the Air Force and traveled before ending up in Idaho.  She received her Bachelor's degree in science from Idaho State University and has years of experience in the medical field.  Myrna finds clinical research to be very challenging and enjoys helping others live good lives.  
In her free time, Myrna enjoys talking to and visiting her son whenever possible.  She enjoys being active, hiking and occasionally skiing but also likes to hang out with her friends or read a good book.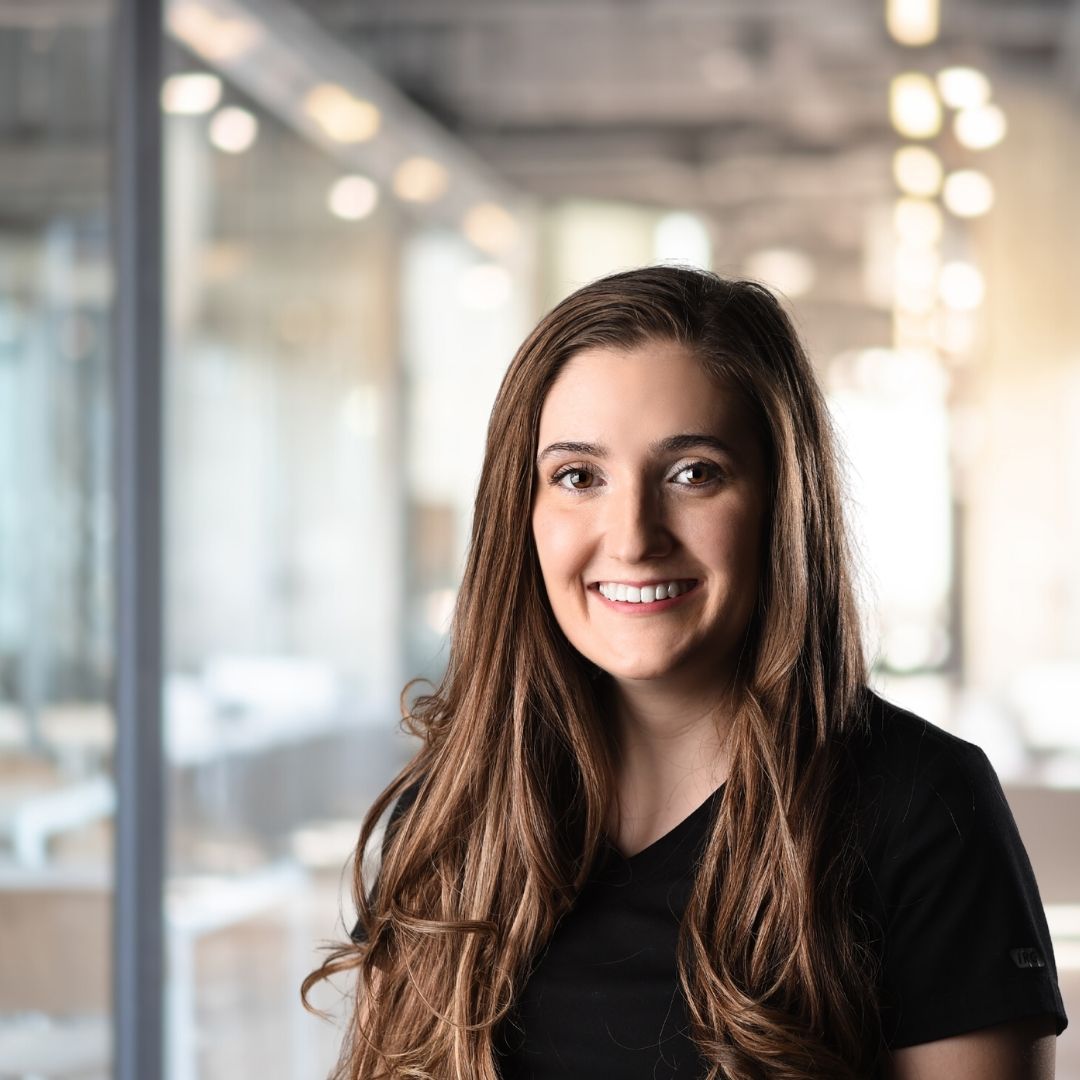 Ryllianne
Clinical Research Coordinator I
Ryllianne grew up in Iowa, but also lived in Wyoming and Illinois before moving to Southeast Idaho. She is currently working on her Bachelor's Degree in Biology at BYU-Idaho, where she has also been a chemistry tutor and completed a research fellowship through the INBRE program.  
In her free time, Ryllianne can be found hiking, cooking, drawing, or painting. She also enjoys traveling to Guatemala to help the people there.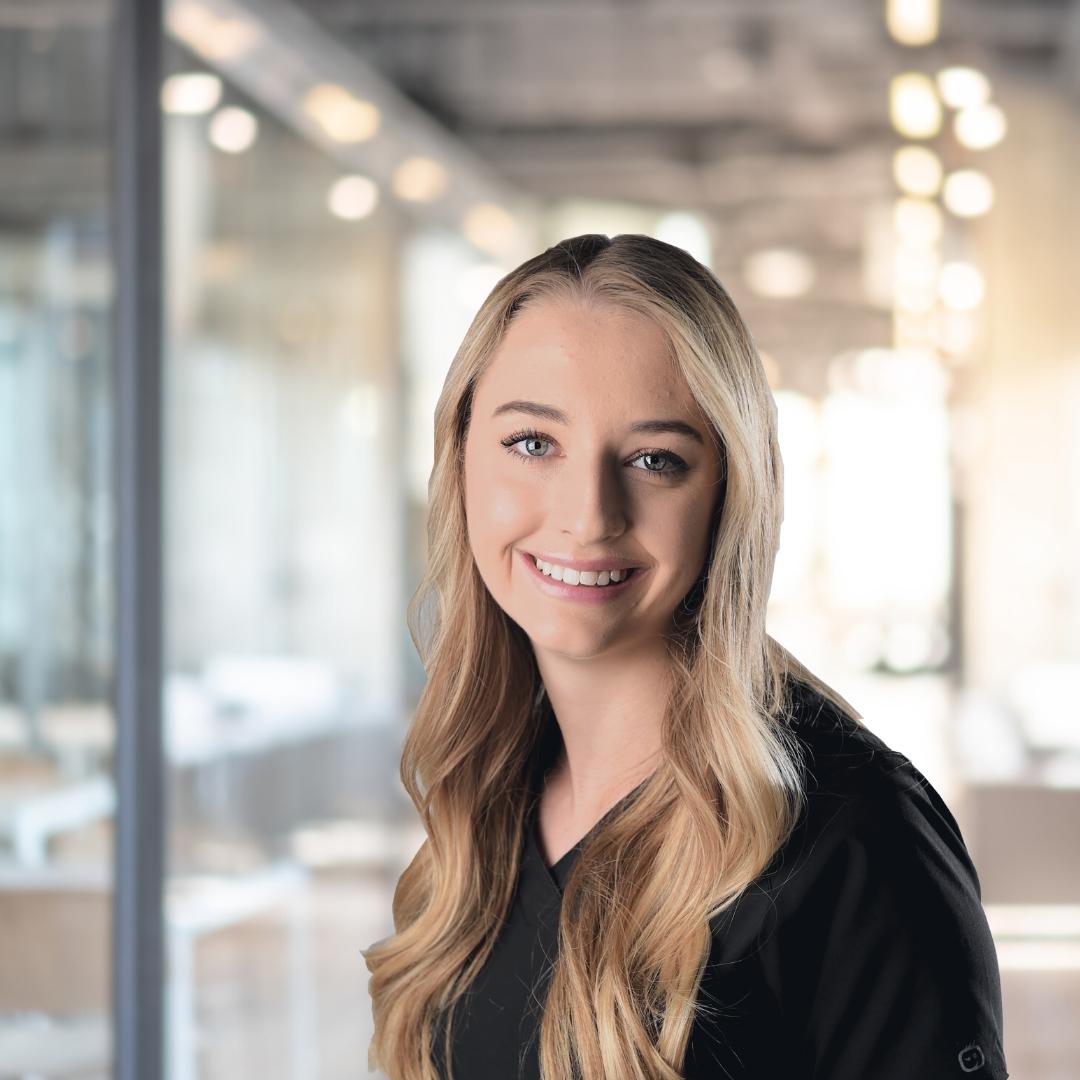 Madison
Clinical Research Coordinator I
Madison is originally from Phoenix, Arizona. She attended college at Drake University in Des Moines, Iowa after being recruited to join their rowing team. Madison received her Bachelor's Degree in Health Sciences with a minor in Biology. She enjoys learning new things, and is excited to get to know the patients at Clinical Research Prime.
In her spare time, Madison likes to be outside, at the gym, or in the kitchen. Even though she is from Phoenix, she loves the snow and enjoys cross-country skiing and exploring Idaho with her husband. Madison also enjoys cooking, listening to podcasts, and watching Disney movies!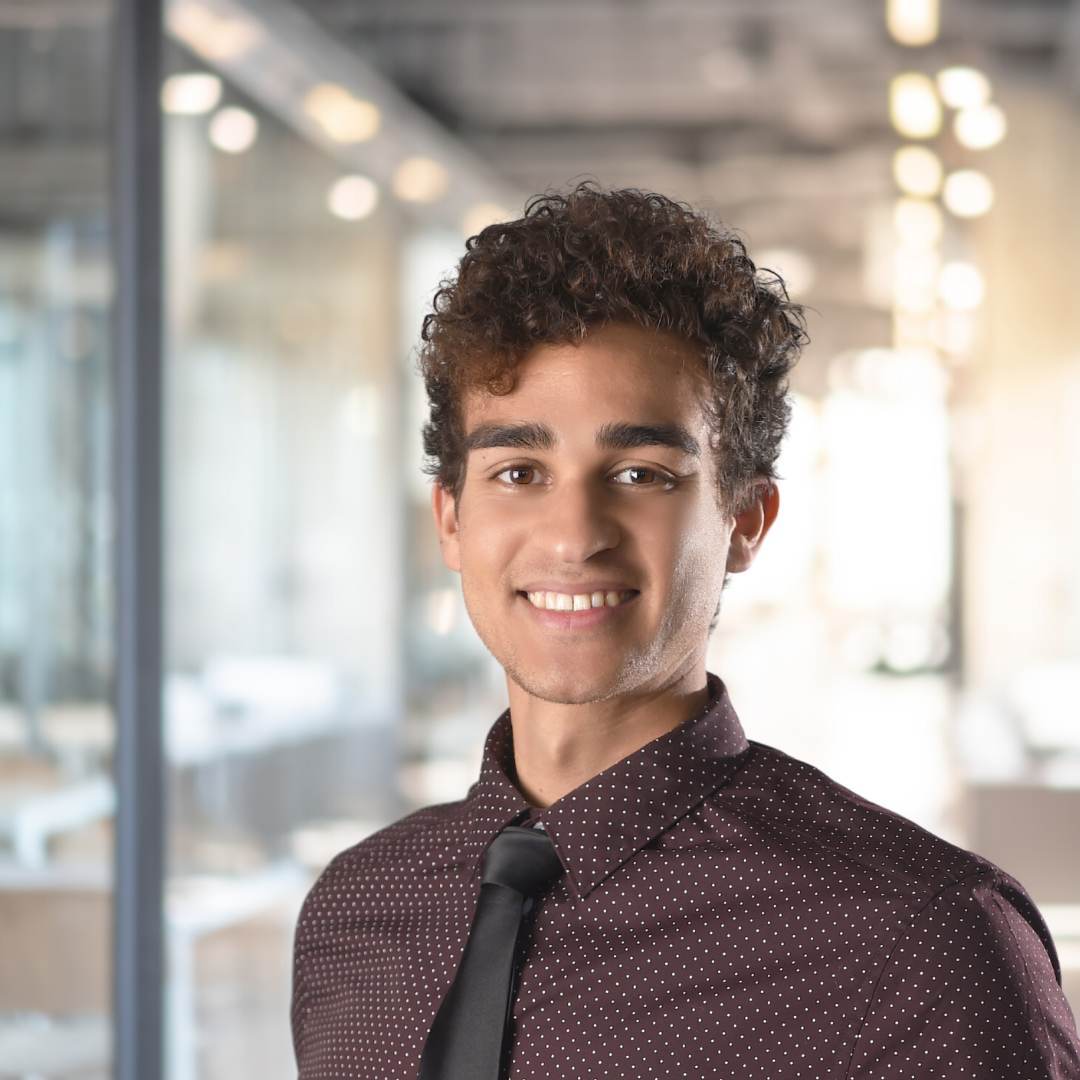 D'Artagnan
Clinical Research Coordinator I
D'Artagnan has lived most of his life in Pocatello, but he has also lived in Spain and South Africa. He has a Bachelor's Degree in Physical Education with an emphasis in Exercise Science from Idaho State University. D'Artagnan hopes to be able to continue his education in the future and become a Physician Assistant. He loves to learn, and is excited to be a part of finding new ways to help people at Clinical Research Prime.
D'Artagnan comes from a family of 13 kids! He enjoys reading, playing the guitar, and hanging out with his wife, friends, and family. He also loves hiking, rock climbing, paddle boarding, camping, and anything outdoors.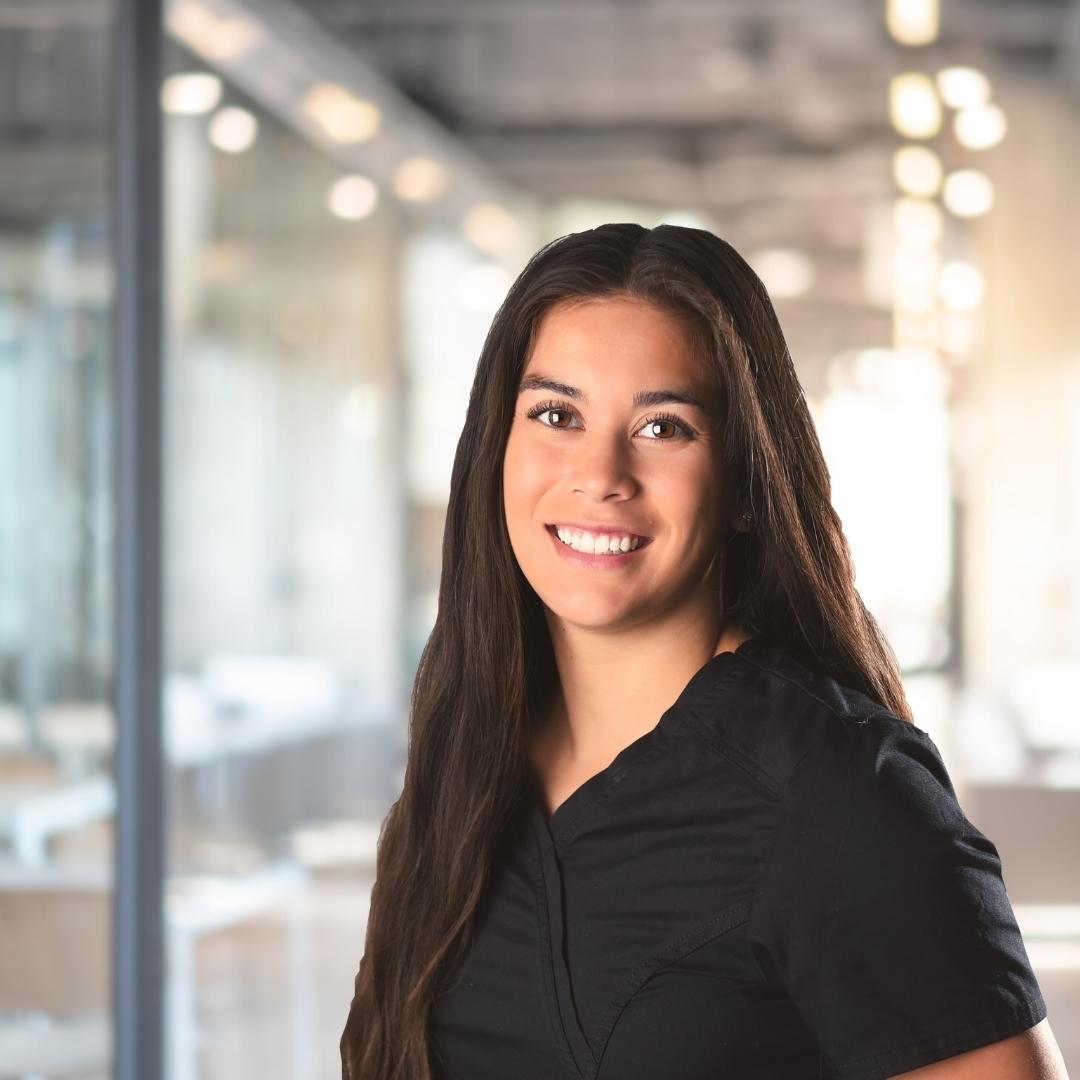 Tauave
Clinical Research Coordinator I
Tauave is currently at BYU-Idaho working on her B.S. in Medical Science. She is originally from Las Vegas, NV, and graduated from Layton High School with her CNA license. She has had a life-long interest in the medical field. She is new to a research position and has experience in several types of health care environments as a CNA. She loves to interact and build relationships with patients and coworkers. Knowing that she's part of helping build advances in medicine that can help so many people makes her very excited. 
In her free time, Tauave loves going to the gym, and playing sports with her husband. When she isn't playing sports herself, she likes watching sports, movies, and hanging out with her friends and family. She and her husband moved to Idaho in the Spring of 2022,  so they're working on their bucket list of things to do and see.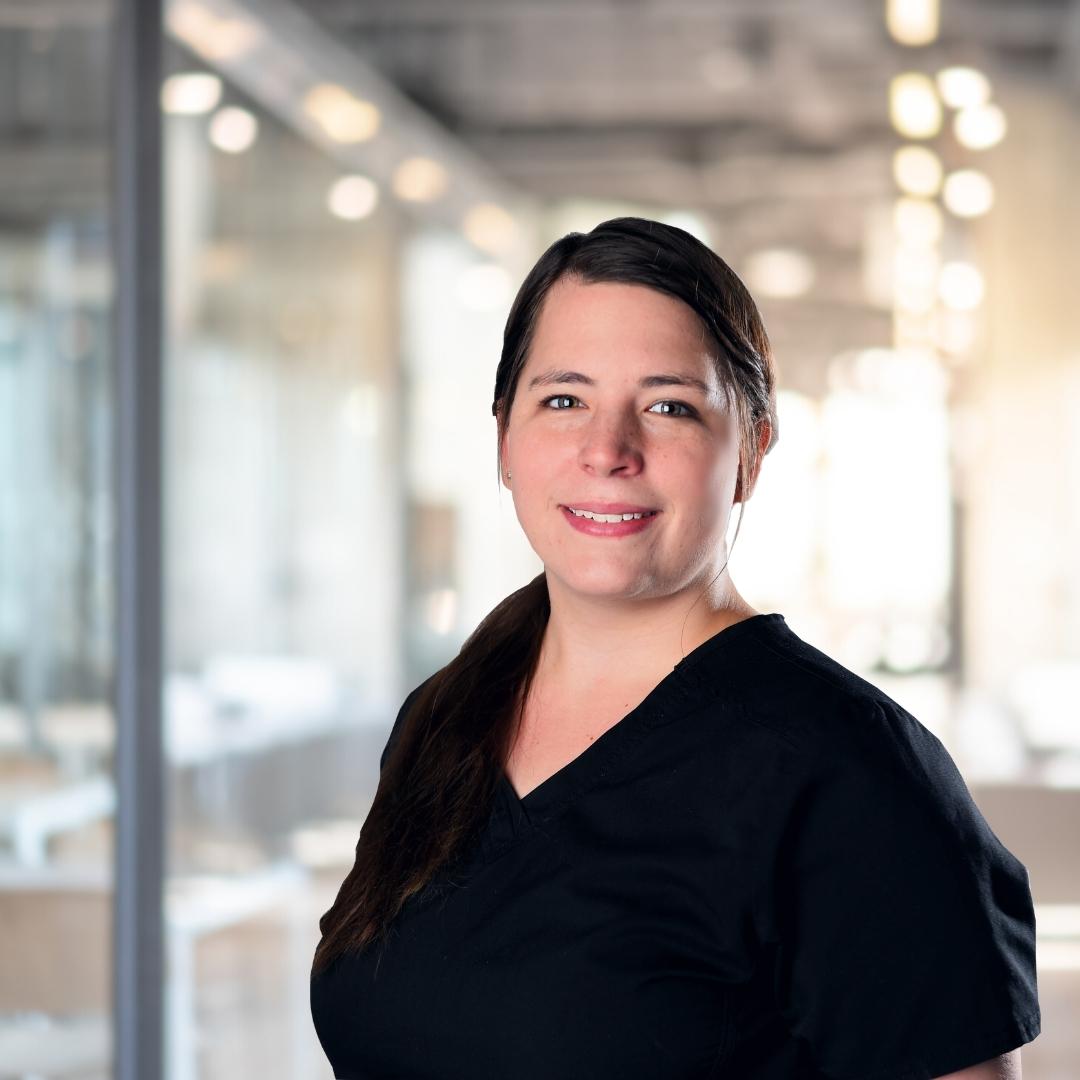 Samantha
Clinical Research Coordinator l
Samantha graduated from BYU-I with a Bachelor's Degree in Psychology and an emphasis in Health Administration. Her education provided her a lot of experience in research and the treatment and care of patients. Samantha really enjoys helping people, and is excited to be able to assist in finding new ways to help others through research studies at Clinical Research Prime.
Samantha considers herself a "military brat" and has lived in many places all around the world including Germany, Morocco, Qatar, Utah, Kansas, Missouri, California, and Florida! She loves trying new things, exploring opportunities for adventures, and meeting new people from different cultures and backgrounds. In her free time, she loves camping with her husband, cross-stitching, and playing board and video games.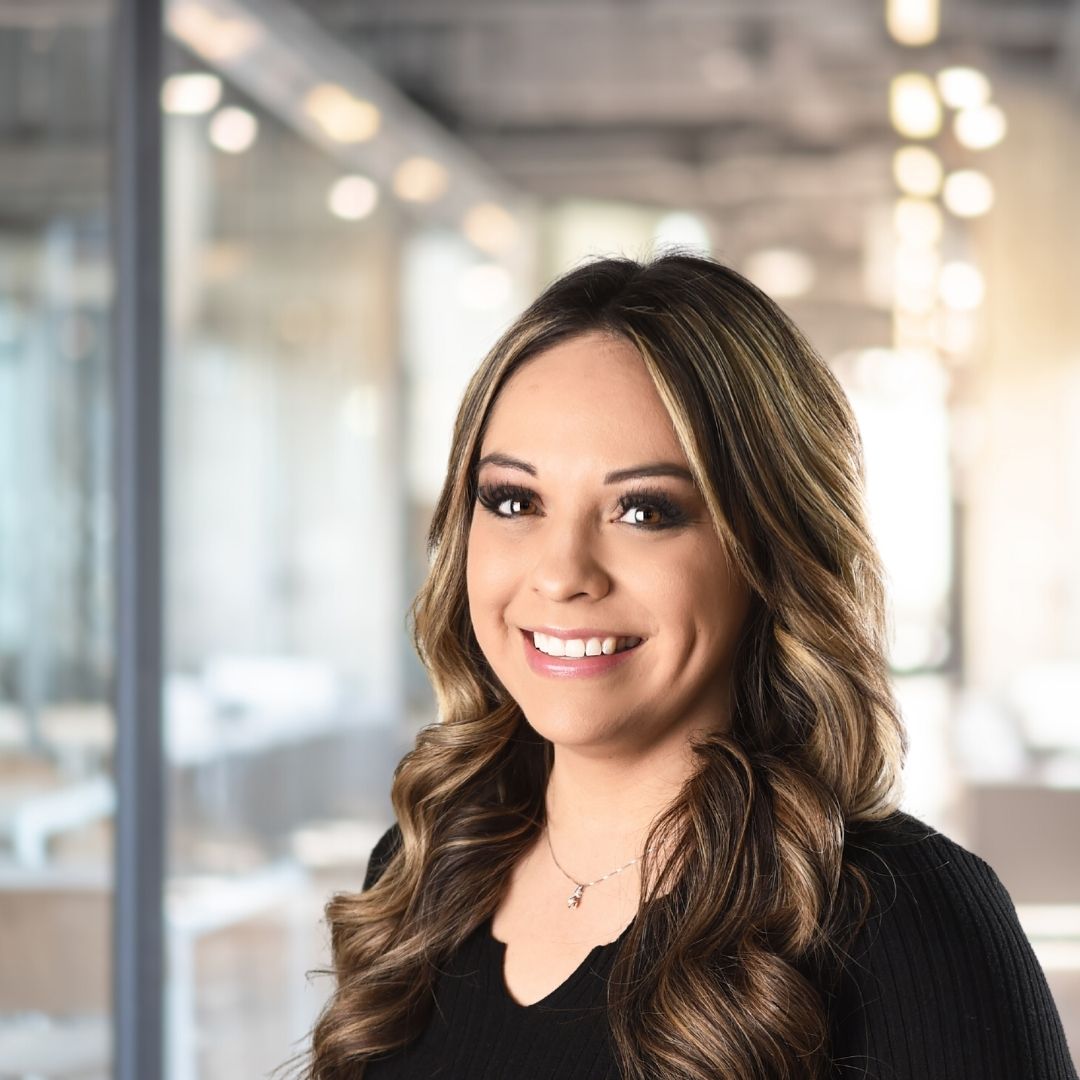 Allie
Clinical Research Coordinator l
Se Habla Español
As an Idaho native, Allie has lived in Rexburg, Rigby and Blackfoot.  She attended ISU and has worked in the medical field, even volunteering here at CRPrime.  She is very excited to be part of the CRP team and to bring her skills to the table.  
Allie loves spending time with her husband and kids when she is not working.  They enjoy going for rides in the side-by-side, fishing or just lounging at home watching movies.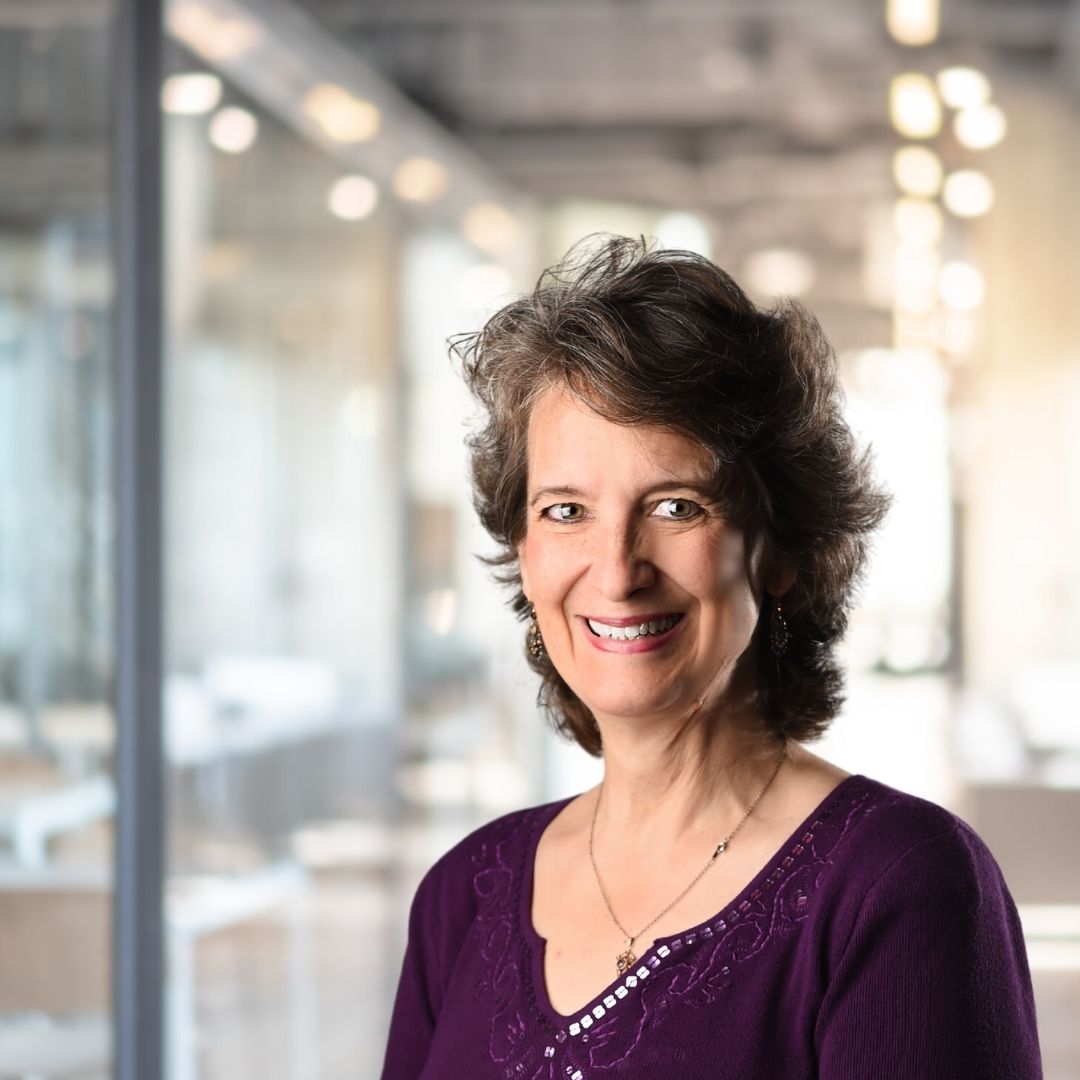 Gina
Research Assistant
Gina has a Bachelor's Degree in education from Idaho State University. She has worked as a teacher and volunteered on the Shelley Quick Response Unit. Gina loves learning about clinical research and being able to help others.
Gina has lived in Southeast Idaho for most of her life. She loves reading, sewing, dancing, riding bicycles, playing games, and spending time with her family. Gina and her husband have eight children and twenty-two grandchildren. Gina has a love for travel and was fortunate to visit several European countries with her husband and two of their children a few years ago.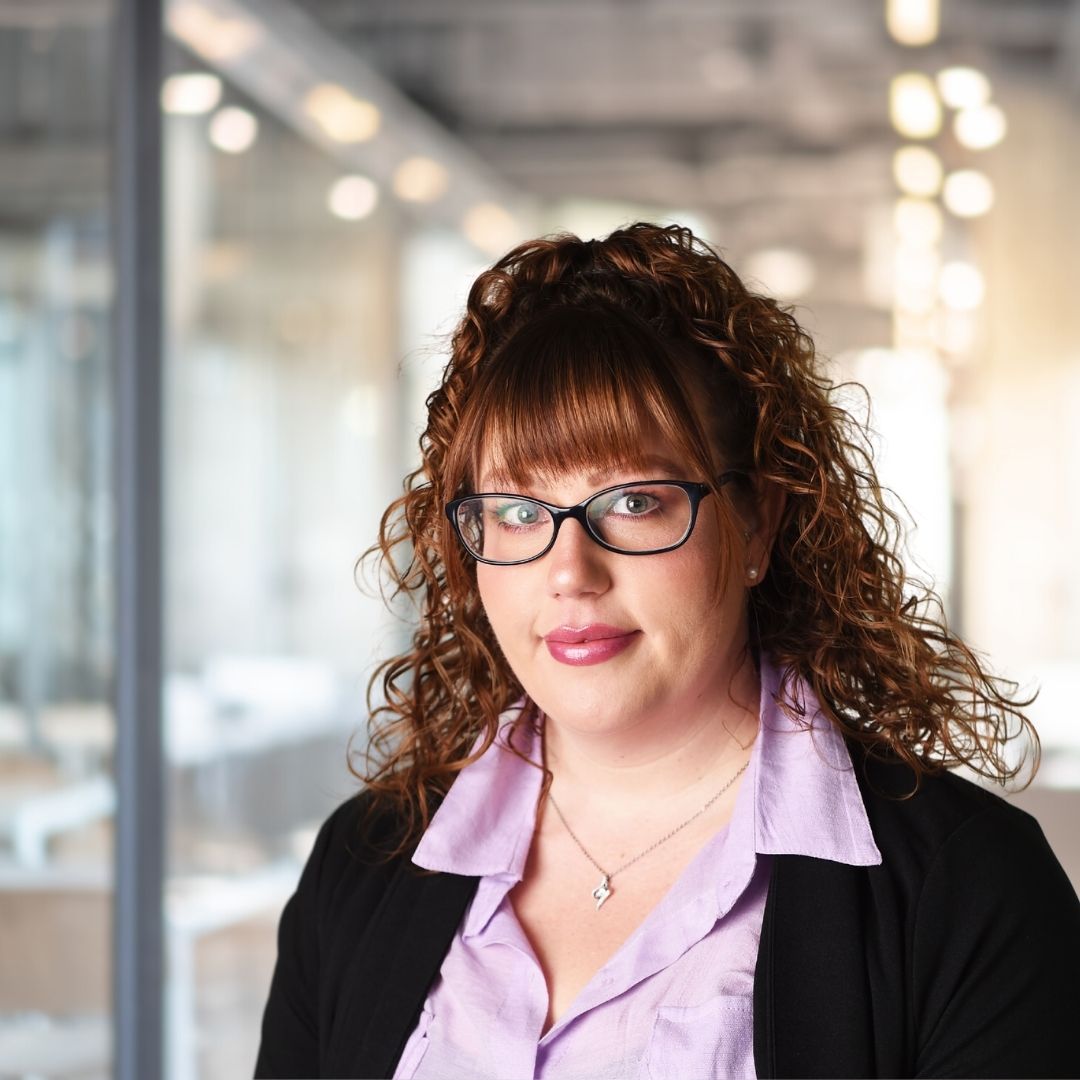 Brandi
Phlebotomist, Research Assistant
Brandi has lived in Southern California for the past 30 years, and hopes to spend the next 30 years here in beautiful Idaho! She completed a Certified Phlebotomy course in 2007, and has continued working in phlebotomy for various facilities since then. Brandi finds it very rewarding to be able to aid the doctors and investigational studies at Clinical Research Prime. By drawing a quality blood sample and following protocol, she loves helping them gain more information on the health of their patients.
Brandi genuinely cares for all people and is excited to be a part of the Clinical Research Prime team. In her spare time, Brandi enjoys relaxing with a good chick flick, and spending time with her 11 year old son. Together, they love to ride bikes, have nerf gun wars, and spend time at IJump!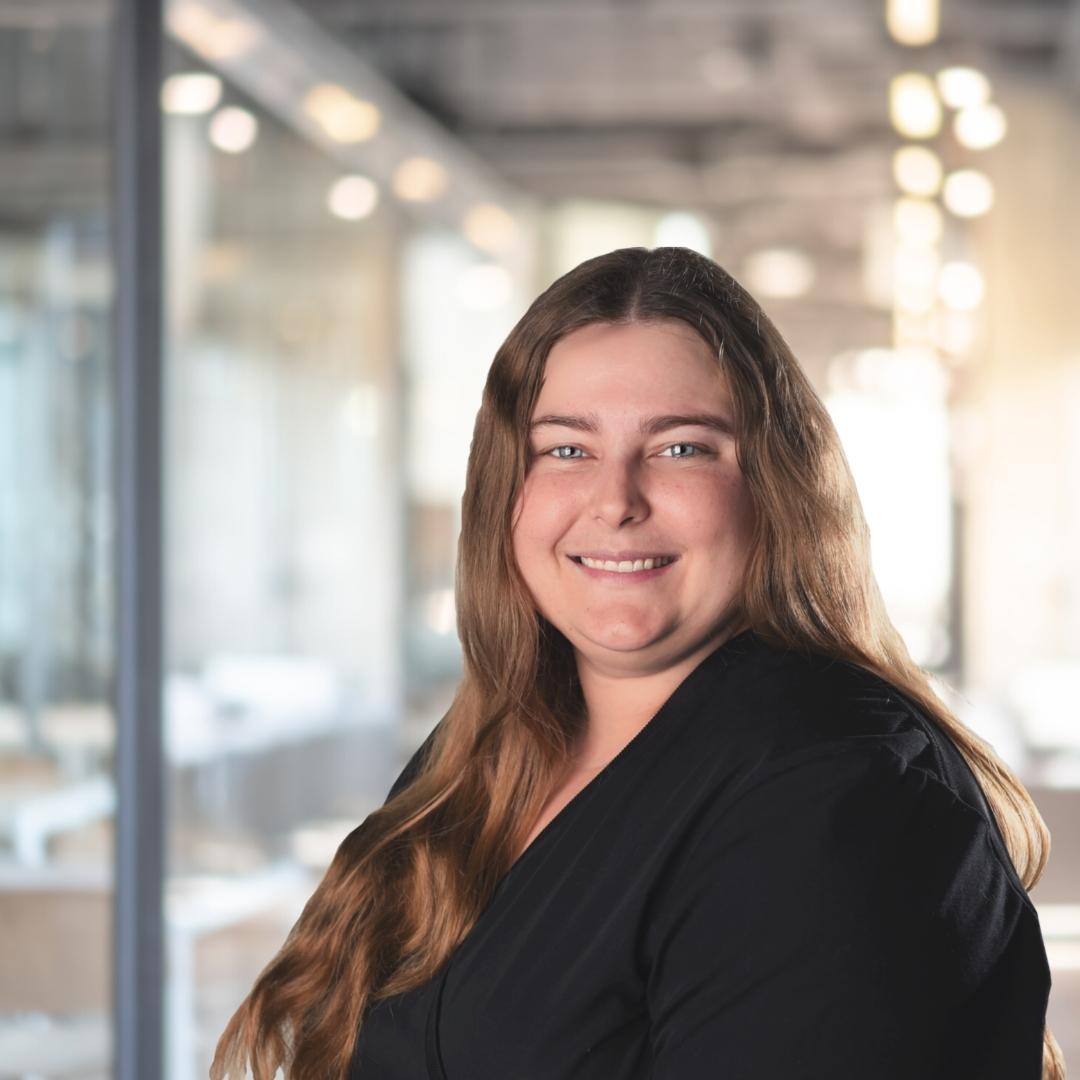 Jessica W.
Research Assistant
Jessica graduated with a Bachelor's Degree in Animal Science from Chico State University in California. She has always been interested in research studies, and was able to participate in some studies as part of her education. Jessica is excited to have the opportunity to work with medical research studies at Clinical Research Prime. She finds it very rewarding to help gain knowledge from research studies and use it to help make people's lives better.
Jessica is originally from California and moved to Idaho Falls about a year ago. In her youth, she enjoyed competing in horseback riding and drill teams for many years. When she has free time, Jessica enjoys knitting, writing, drawing, reading, gardening, archery, and cooking.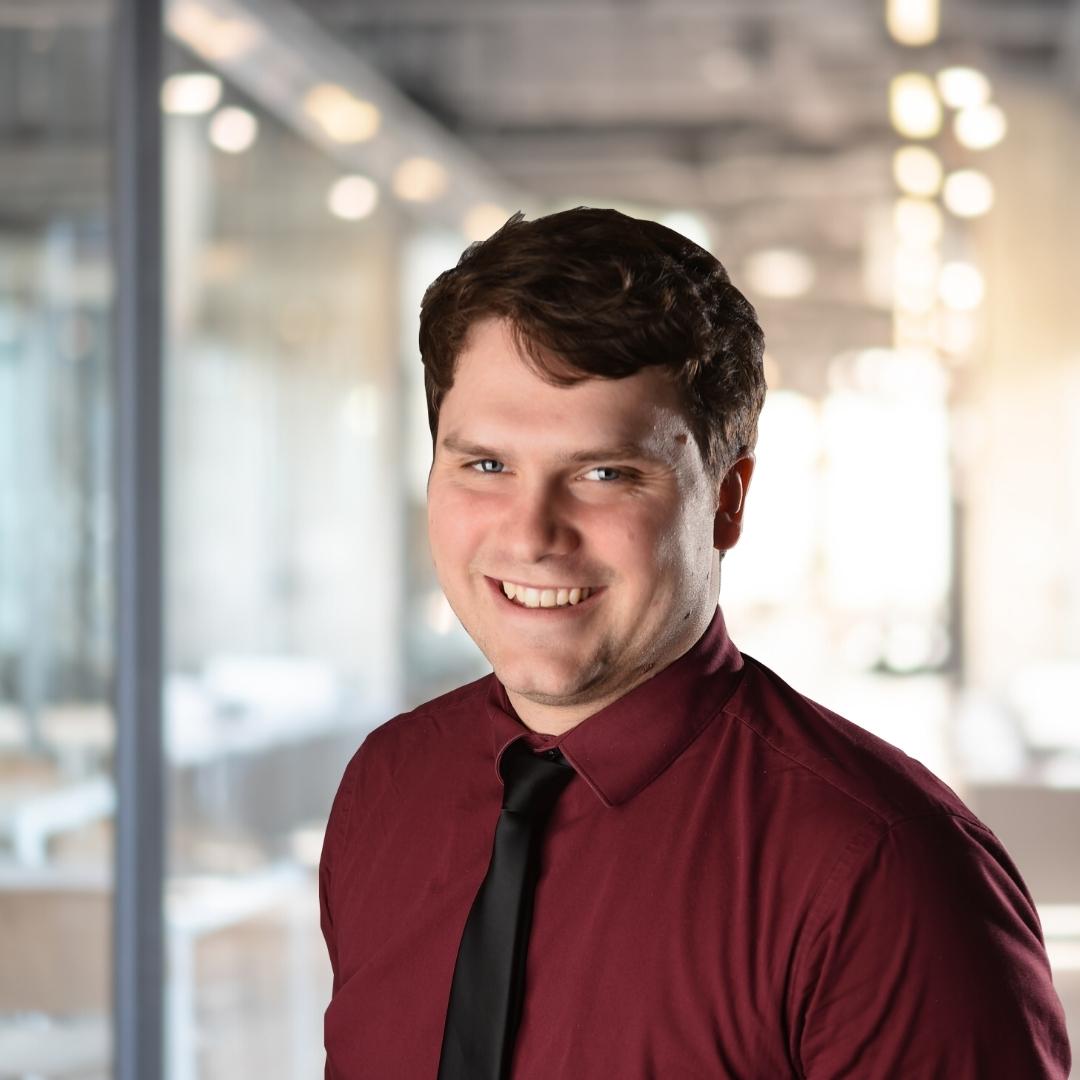 Weston
Research Assistant
Weston likes studying human anatomy and received his B.S. in Biomedical Science from BYU-Idaho. He finds it amazing to find out about what the human body does and its complex systems that keep it healthy. While getting his degree he realized how important data is to making informed decisions. He was able to participate in neurobiology research under a Ph. D.. He has experience shadowing physicians here in Idaho Falls and has an interest in clinical care.
He is from Idaho Falls and lived in Nicaragua for two years serving a LDS mission. He loved living in Central America and made many life-long friends there. He and his family love to help support orphanages in Haiti; his sister was adopted from one there. In his free time he loves playing frisbee golf with friends and hiking in the mountains with his wife. He also enjoys riding his bike, listening to punk rock, and playing video games.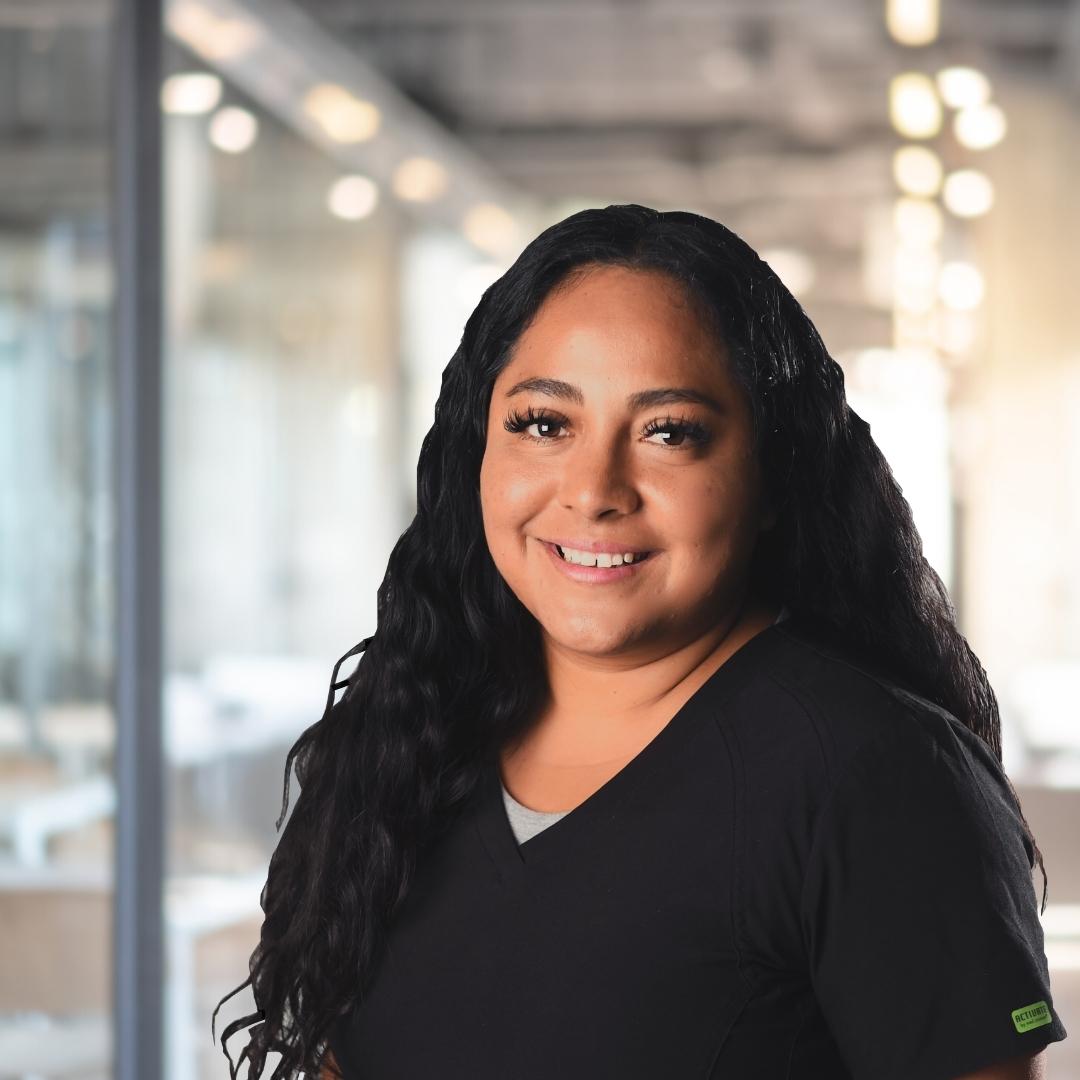 Karina
Research Assistant
Karina received her CNA and BLS certifications from College of Eastern Idaho. She will be continuing her education to complete her LPN and wants to eventually become an RN. She has experience working at a hospital in medical surgical/recovering. She attended to patients, took their vitals, overall patient care, and documented everything involving the patients. 
She loves helping others and opportunities to learn new things. Karina  grew up in Palmdale, CA and currently resides in SE Idaho. She likes to read,  play video games, workout, play soccer, listen to music, dance, and spend time with her husband and daughter.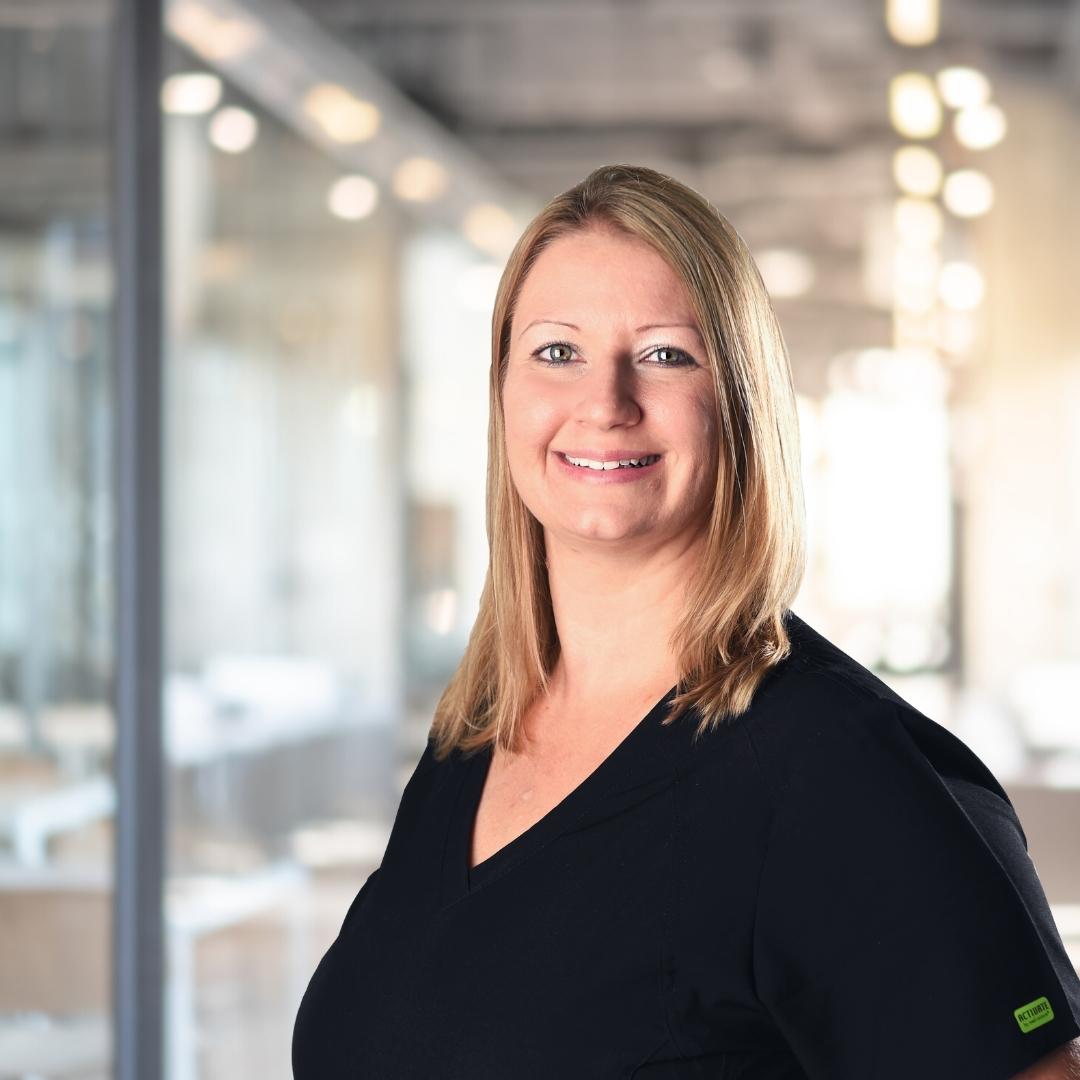 Chrystal
Research Assistant
Chrystal is from West Jordan, UT and has lived in Idaho for the past 10 years. She is interested in pursuing a career in phlebotomy. She has a strong attention to detail and likes working in quality control. She enjoys working in research that can potentially change lives for the better. She is excited to learn about the advancements of treatment therapies.
In her free time, Chrystal can be found participating in archery in a medieval reenactment group. She loves horseback riding in the mountains, reading, playing billiards with her husband and playing video games with their son.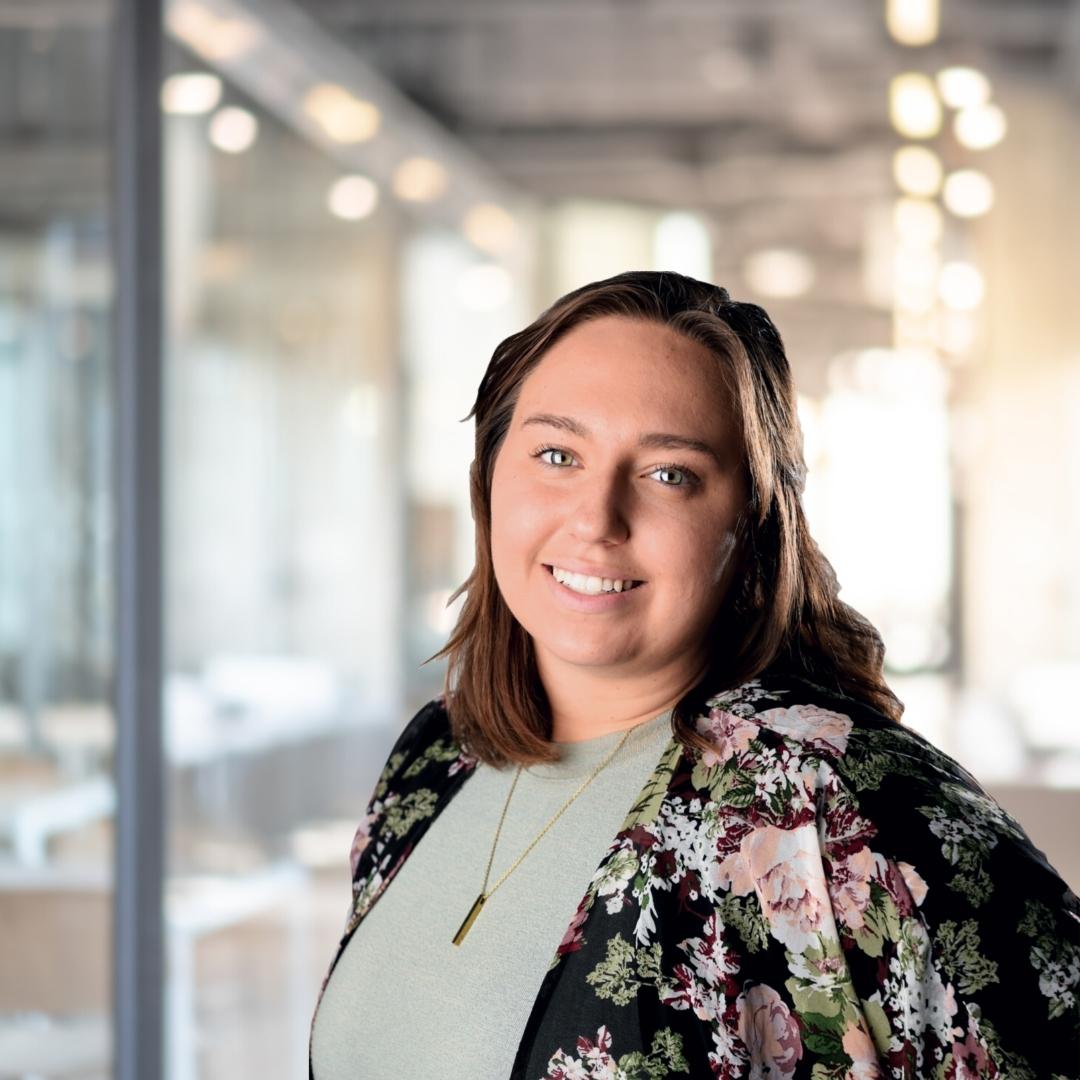 Avery
Research Assistant
Avery just moved to Idaho Falls from Oceanside, CA. She wants to attend ISU and receiver her B.S. in Sports Therapy and become a physical therapist. She chose the medical field because she loves connecting with patients and wants to help as many people as she can.
In her spare time, Avery loves reading, gardening, playing golf and relaxing.  She's excited to live in Idaho Falls and excited to further her medical career.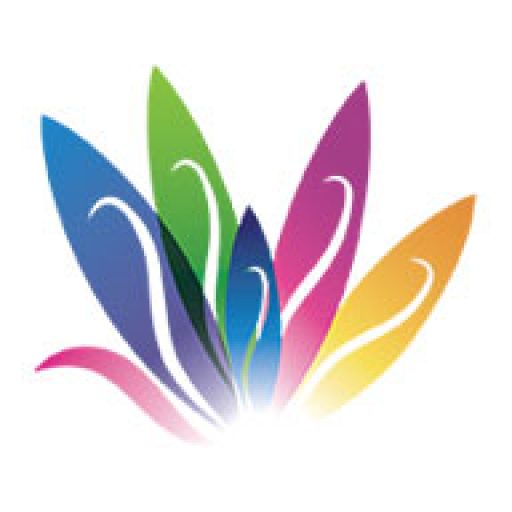 Branson
Research Assistant
Branson has his B.S. in Biomedical Science from BYU-I. He enjoys the mystery of the human body and learning about how it functions. He has applied to medical school and hopes to further his medical career. He has experience  working as an OR Tech and researching enzyme kinetics.
Originally from Mesa Arizona, he has also lived in Brazil for two years serving a LDS mission and became fluent in Portuguese. While in Brazil he began teaching English as a second language. He now provides English assistance to a group of over 14,000 individuals in various countries worldwide. In his free time, you can catch Branson riding his motorcycle, rooting for the Arizona State University Football team, making sushi, and spending time outdoors with his family.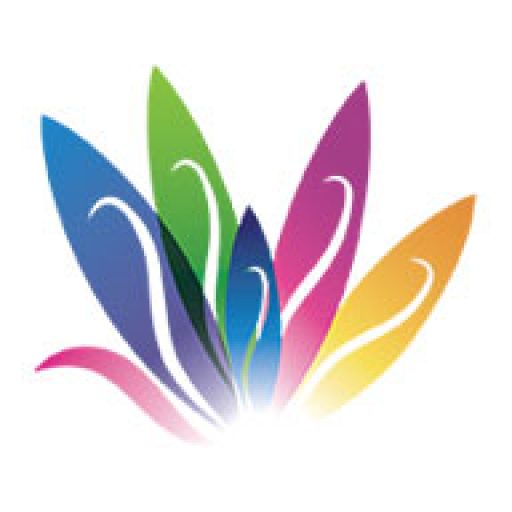 Isabella
Research Assistant
Isabella just graduated  high school and wants to pursue getting her EMT certification and further her medical field career. She loves learning new things related to the medical field and is excited to work with patients and co-workers. She's excited to work hands-on with patients and help be part of their medical journey.
Origianlly from Idaho, Isabella has also lived in California and Oregon. In her free time she loves going to the gym, hiking or any outdoor activity, and travelling. Her and her husband have a puppy and want to expand their family one day.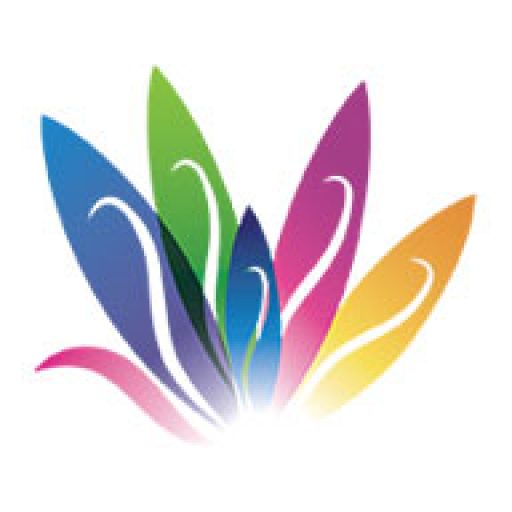 Kassandra
Research Assistant
Kassandra received a Master's Degree in Anthropology from Idaho State University. She focused in socio-cultural anthropology and pedagogy after having experience in biology, archaeology and forensics. She loves anthropology for its endless possibility and celebration of human diversity. Kassandra also has experience conducting her own social science research, helping others with research, and training and facilitating interns in the non-profit sector. She is excited to be part of a team environment here at CRP.
She is from SE Idaho, but has lived all over. She spends most of her free time hiking with her partner,  gardening, boxing, learning Spanish and playing with their dogs.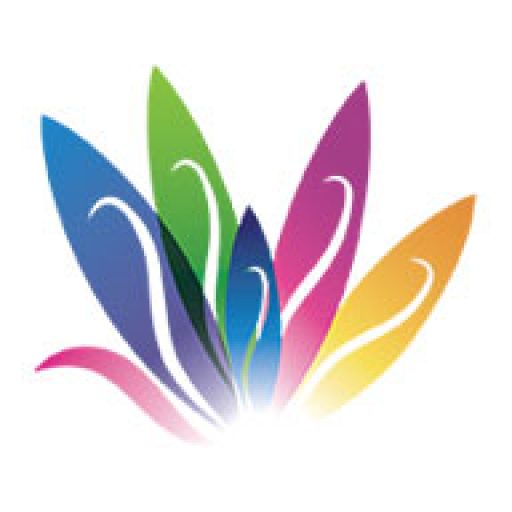 Jordan
Research Assistant
Jordan received his B.S. in Biomedical Sciences from BYU-Idaho. He was in the pre-med club presidency, was a volunteer EMT for the campus for two years, and conducted his own research project. He is currently waiting to hear back from Medical Schools so he can further his medical career. He has experience from working as an orderly in a surgery center and as a medical assistant at the student health center on the BYU-I campus.
Originally from King City, CA, Jordan has also lived in Ukraine for a couple of years and is fluent in Russian. He has a National Parks pass he loves to use as much as he can. When he's not hiking or exploring, you can catch him wathcing an action movie and hanging out with his wife.